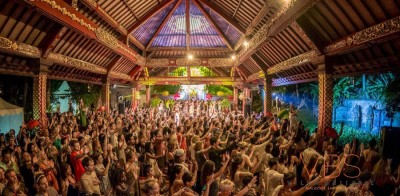 Bali Highlights Week 2 March 2018
Category : Adventure | Posted On Mar 11, 2018
Last week was a treat for yoga lovers as International Bali Yoga Festival was held for three days at Lapangan Timur Bajra Sanhdi
Renon. Yoga lovers met a lot of famous Indonesian yoga masters on the event. In case you missed it do not sweat it as it was just a warm up for yoga lovers as Bali Spirit Festival will be held 2-8 April 2018. It will be a great celebration of yoga, dance and music with great workshops.
While last week was full of events, Bali is preparing for Nyepi on 17th of March. It is the most sacred religious event of the Balinese people. It is also known as The Day of Silence in case you are not familiar with it. You need to prepare yourself as everything will be closed from 6Am 17th March till 6 Am 18th March. It means no business will be open rather it be shops, restaurants, airport and there is also rumors about not having the internet either. If you are spending Nyepi
in the comfort of your own home, make sure you stock on food and entertainment,
while still respecting those who celebrate it.