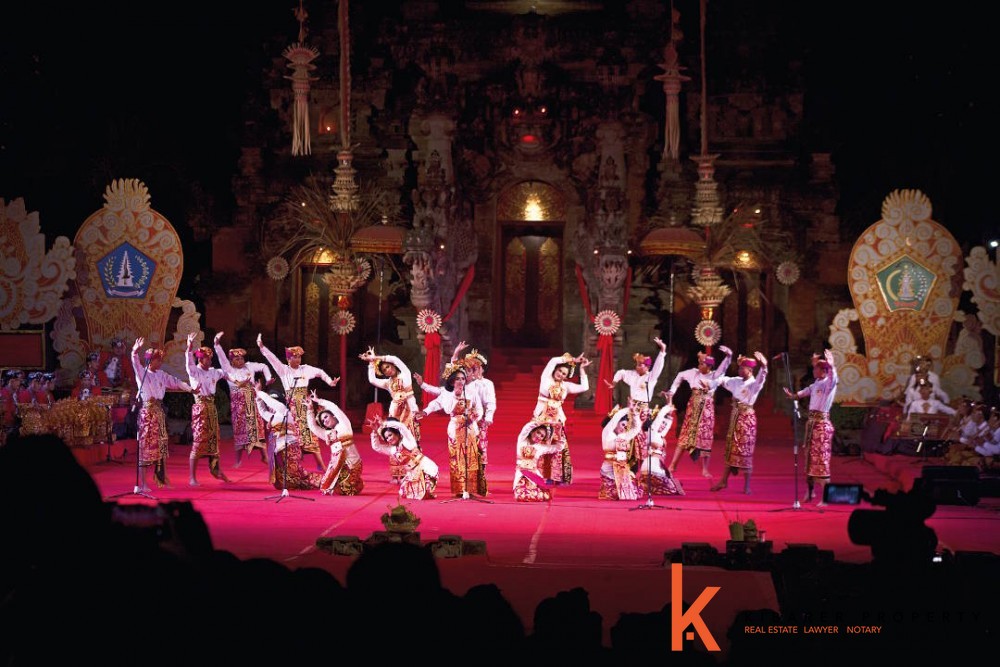 Dance for Nirartha the Travelling Sage - Sandya Gita
Category : Adventure | Posted On Nov 22, 2019
It was a sight to witness as the choir group made their entrance, eyes of the thousands peered on to the stage, the cheer broke out in excitement with thunderous applause as their voices rose up.
Kerta Mangeswari Jaya Pasti troops were performing in known as the ambassadors of Jembrana regency, a beautiful small municipality in west Bali but clearly famous. This particular performance showcasing a perfect contemporary creation blending the choir with gemlan orchestra and dance took place in Bali Art Council. This beautiful performance is known as Sandya Gita mostly referred as 'nasi campur' (or mixed rice dish) of the performing arts in Bali..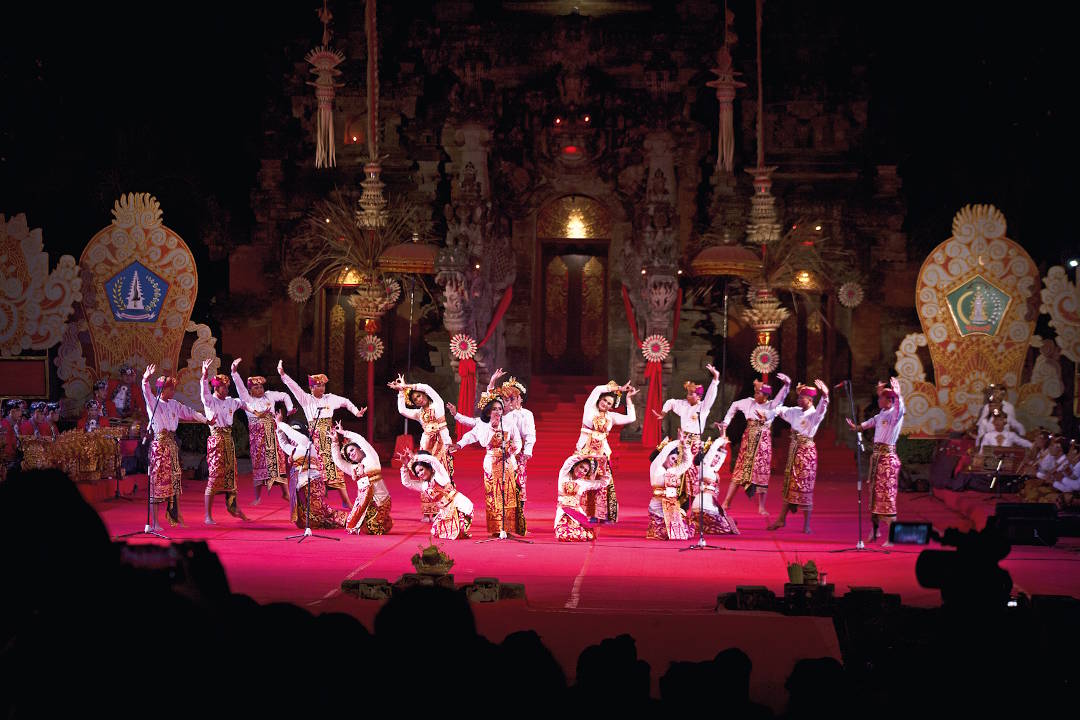 This particular performance of Sandya Gita, bearing the title of Purwa Nirataha is narrating a story of a temple in the particular group's village. The story focuses around a holy priest, Dang Hyang Nirartha, who came to Bali, spreading the word of Hindu teachings and wisdom. He was also responsible for the major temples building like Uluwatu and Tanah Lot. His first arrival was in a territory ruled by I Gusti Ngurah Raksasa in Tanjung Ketapang, who was a follower of Bhairawa teaching. Considering himself the highest being, he expected the locals and civilians to worship him at his shrine.
Dang Hyang Nirartha refused the tyranny to worship I Gusti Ngurah Raksasa at Pelinggih Bebaturan – a shrine. This act of denying the worship was unacceptable for I Gusti Ngurah Raksasa and he used his force to make the holy man worship him. As soon as Dang Hyang Nirartha placed his hands on his the forehead for worshiping, the shrine magically trembled and crumbled into pieces. This earned the shrine the name Pura Encak, Temple of the Ruined..

The choir used a local dialect to narrate the story through lyrics sung in Kidung. Kidung is considered as the highest dialect in the three tiers of Balinese language. Kidung is used to speaking with the highest castes as it is considered as the most polite. The middle tier is what they normally use for normal conversations with elders, the lowest is the one that is used with the friends of same age and is considered as the harshest. Kidung being considered as the most highest dialect is sung in the ceremonies in the temples as a part of holy rituals. Originally Kidung was written in Kawi Language, also known as the ancient Javanese language which is now hardly used in any conversation even in Java.
The choir doesn't only sing but when the gemlan musicians making the magic of producing harmonious tones and rhythm to accompany the choir. A well arranged choreography was seen from both the dances of men and women. The beautiful movements were complimenting the singing while bringing the life to story that was being shared with their visuals and expressions to help in understanding those who don't know Kidung.