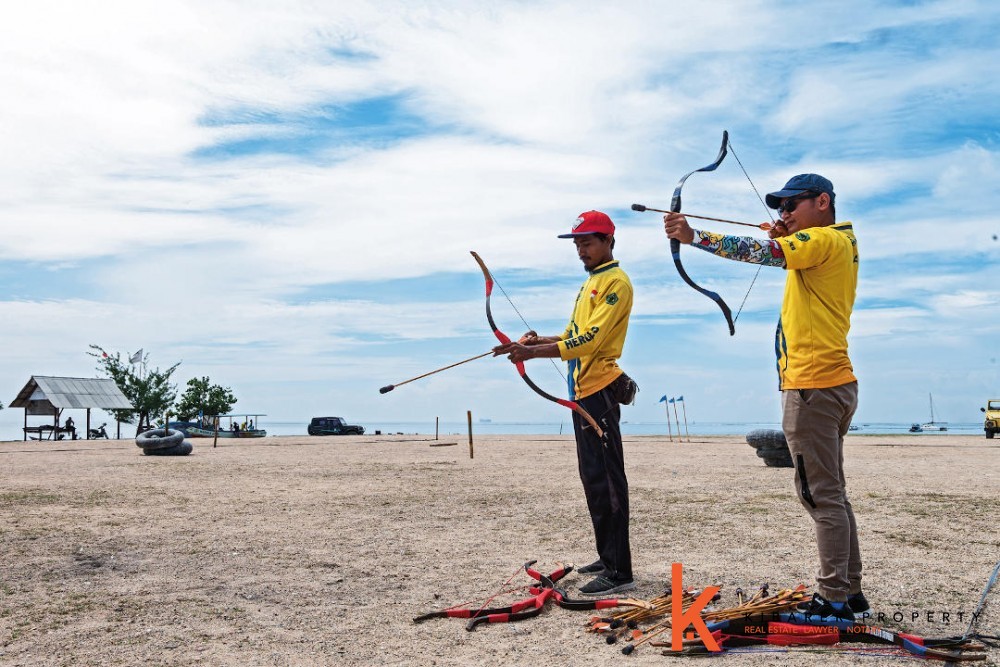 Draw Aim & Shoot - Bali Heroes Archery
Category : Adventure | Posted On Mar 16, 2020
A group of former athletes got together and opened this wonderful club called Bali Heroes Archery in 2016. The aim was to share their skill set of archery elite to the young aspiring archers to locals and visitors. This initiative was not only appreciated amongst the youngsters but garnered a new fanbase among the international visitors.
Their home base in Denpasar is a semi-indoor walking course that hosts public classes from Tuesday to Friday, whilst their high-demand classes on the weekends are hosted outdoors in Renon, popular among youngsters. Private hires are also available. You can settle for a venue of your own choosing — it can be held in their walking course or even within your hotel's private space

The community is open to all with only one condition that one should be able to hold the upright posture while holding the weight of bow and arrow. nd the rest is followed by hand-eye coordination and tricep work to be developed over time. Individuals in wheelchairs are welcome to take part too, as long as they meet the above criteria.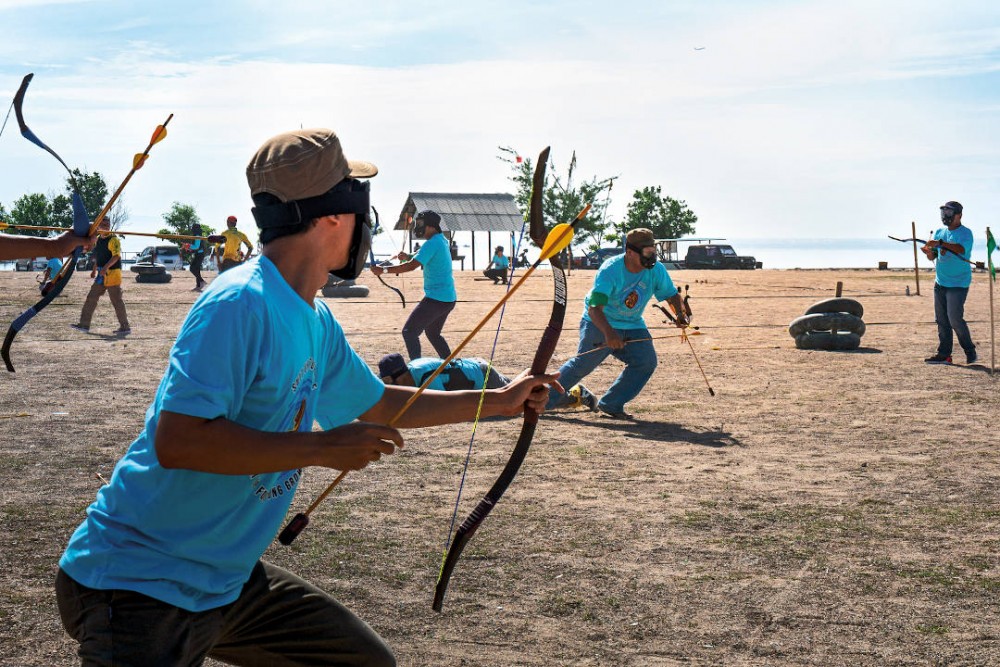 You are going to learn under the guidance of a former pro athlete if you join a class whether for fun or to win it. Use the first few minutes to warm up before moving on to the rules of play. Essentially all instruments should be personal to you, your height, posture, arm length. You want to first and foremost, befriend comfort. Adjust accordingly; be selective and specific.
Those who enroll to learn get to try four different bows. Learner level are given straightforward and simple barebow to start. The next hour is likely spent to fine-tune three golden steps: standing position, holding the bow, aiming and shooting in an ideal fashion.
First step of handling the bow correctly is drawing the string back with exertion. If you find yourself struggling don't be embarrassed as you aren't the only one most of us do. Majority of us ignore our triceps in daily workout and focus on bicep. This is the perfect time to stretch all muscles. Shift your power to the shoulder and surrounding muscles, leave your wrists be, and you'll do just fine.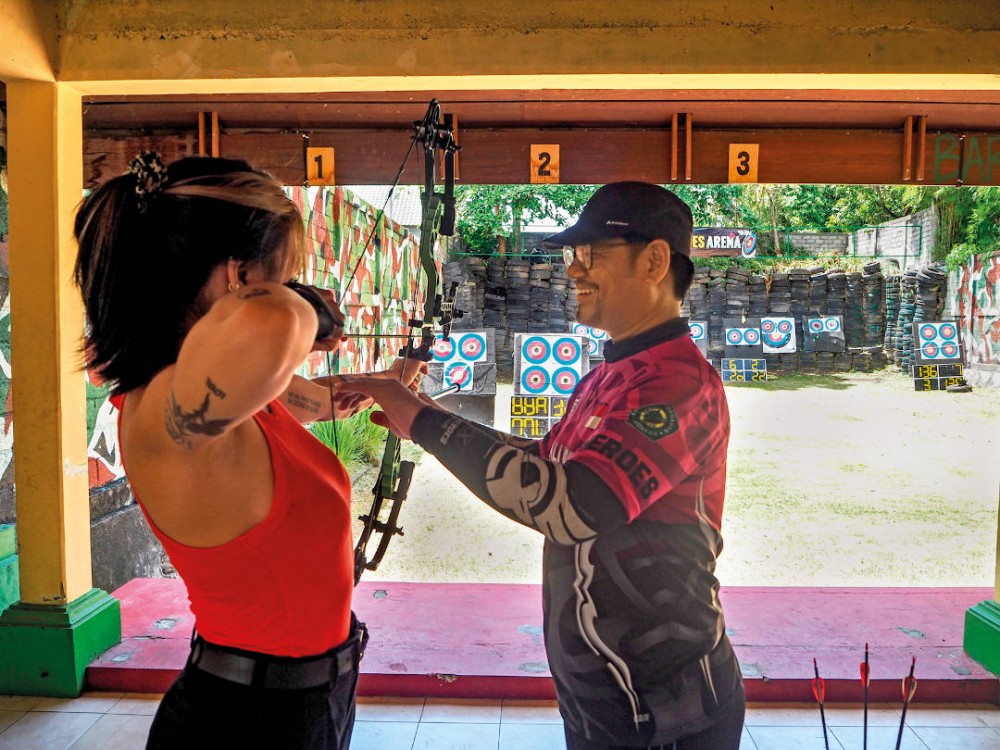 The first mission you are assigned is to aim properly and shoot within the target board. The satisfying thud that comes after the moment of lining up and releasing the shot with absolute locked focus makes up for all the effort you put in. As they say practice makes a man perfect, with consistency it will all seem like a childsplay after sometime.
As you are ready to graduate with the barebow, comes the more technical compound bow. Give this long-bow type a go, it is a bit advanced and shoots targets more accurately however requires more physical efforts. You'll find yourself hooked after you land yourself perfectly in the target repeatedly.
If you're looking for a lively outdoor group activity, Bali Heroes Archery invites you to fight in their 'battle' for a game of aiming and shooting, with a mission. Taking hold of the opponent's flag without getting shot is one. You can also host your own private battles with friends. Each team needs a minimum of five people or up to ten people per team.


Bali Heroes Archery
Jalan Tendean Korem 162, Dauh Puri Denpasar
+62 856 3711 374
baliheroes.com