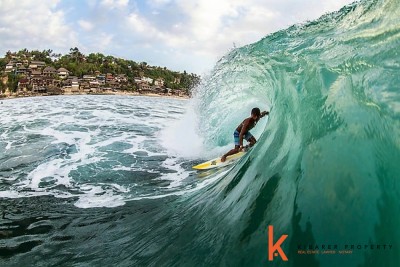 The Best Beaches For Surfing
Category : Adventure | Posted On Sep 27, 2018
Surfers are spoilt for choice in Bali, with most of the beaches featuring long breaks coming from both directions, and a variety of beaches that make surfing in Bali an all year round activity. Some of the best surfing hotspots are found in the Bukit Peninsula where the world famous Uluwatu surf break resides. In this article we cover the best surf beaches for every experience level of surfing, in addition to the best times in Bali to go surfing.
BEACHES FOR BEGINNER SURFERS:
As a beginner the best kind of waves to start gaining your balance with in order to stand up is a broken wave, otherwise known as a foamy or whitewash wave. The best boards for a beginner is arguably a long foam board that gives enough buoyancy that enables beginners to paddle and stand up with more ease until they become confident enough with their overall timing and stroke. As with all water sports, surfing for beginners is best where there is a lifeguard on hand just for peace of mind as the currents can get strong, and in some cases surfing can be very energy depleting to the point that it can be quite it hard to have the energy to swim back to shore in some rare cases. Nonetheless, all surfers should be sure to check the tides before going into the water, as lifeguards on duty aren't a commonality except for in the beaches of Seminyak, Kuta and Nusa Dua. In consideration of these two factors, the best beaches for beginners would be on the left side of Berawa in Canggu, Seminyak, Kuta and Nusa Dua, where you will also find an abundance of surf schools at your disposal, all equipped with long foam boards and wet suit tops which can be valuable in order to escape what is otherwise known as the 'surfer's rash' which many acquire when undergoing the process of standing up on their boards.
BEACHES FOR ADVANCE AND INTERMEDIATE SURFERS:
Echo Beach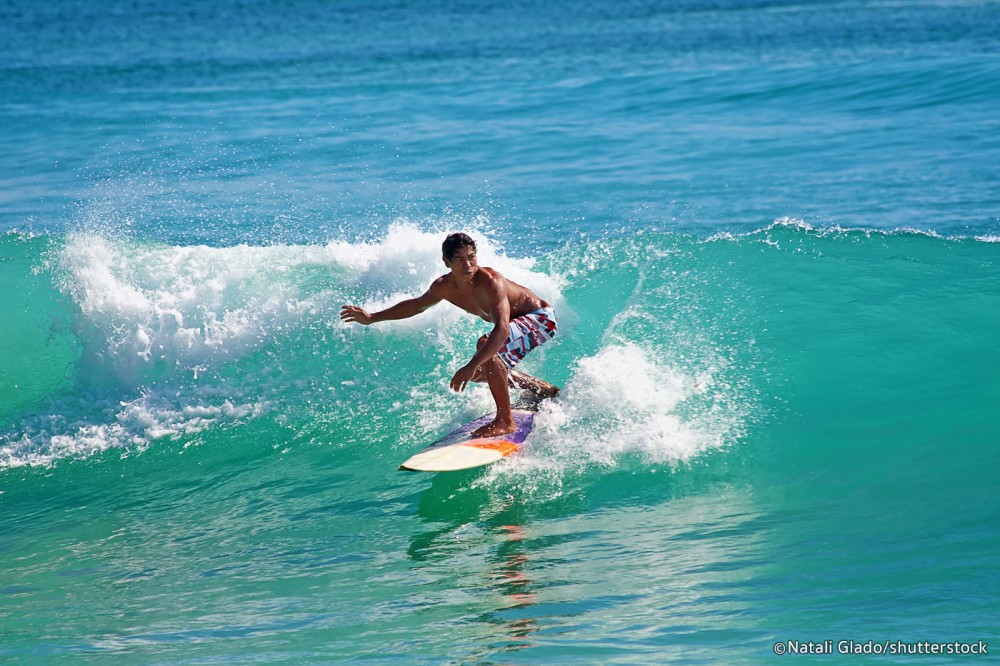 Here the waters are filled with advanced reef breaks that are ideal for advanced surfers. The beach is also attractive as whole to visit due to the well-kept maintenance of the beach as routinely enforced by surf schools.
---
Bukit Peninsula Beaches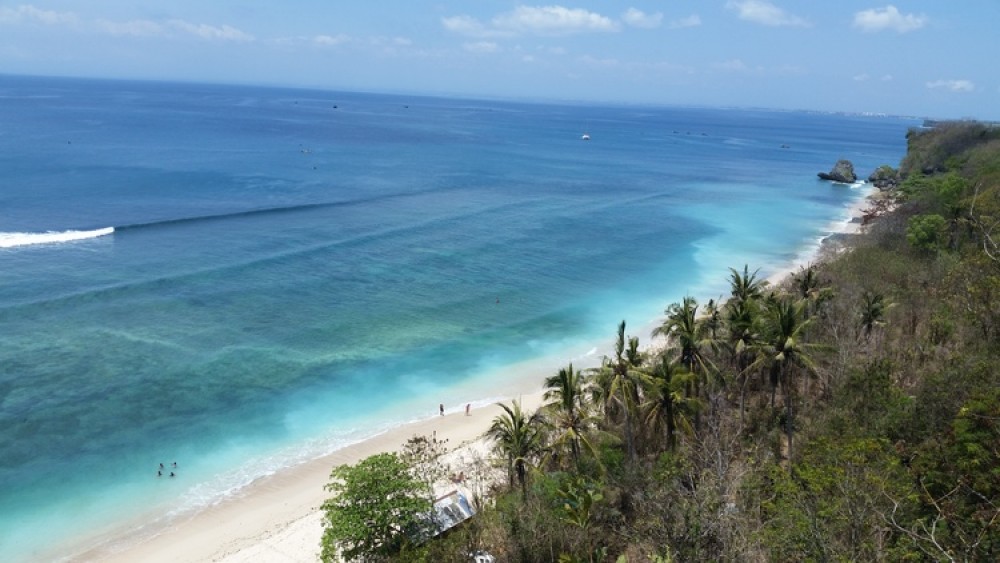 This list wouldn't be completed without the beaches of the Bukit Peninsula which are well famed for attracting surfers from all around the globe. From the airport swell at Jimbaran Beach all the way down south to Suluban beach, basically most of the beaches are great for advance to intermediate surfers. Suluban beach for example is the main access point to the internationally renowned Uluwatu surf break, thus functions as a great base to paddle out to the adjacent reef breaks. Whilst the Padang-Padang beach is well known for hosting the Rip Curl surf competition annually.
---
Balangan Beach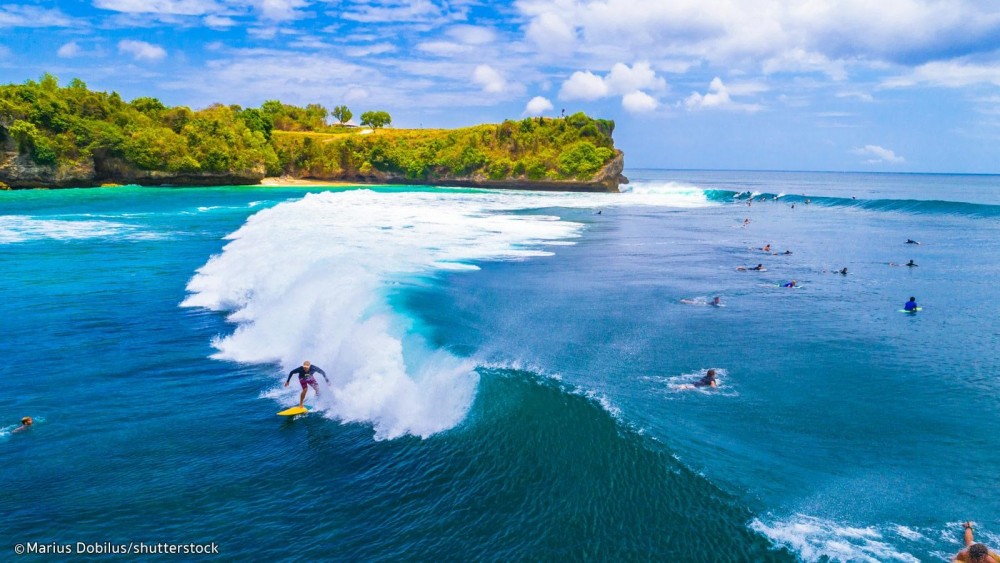 It is well known for being a great surf spot for both novice surfers and pro surfers as it hosts one of Bali's longest left-hander breaks. The prime season for surfers is during dry season from May to September where swells can reach up to 10-feet in height and sustain for as long as 500 meters. Furthermore, there are various value for money accommodations available around Balangan beach, which are a great option for surfers keen to catch early morning swells.
---
Balian Beach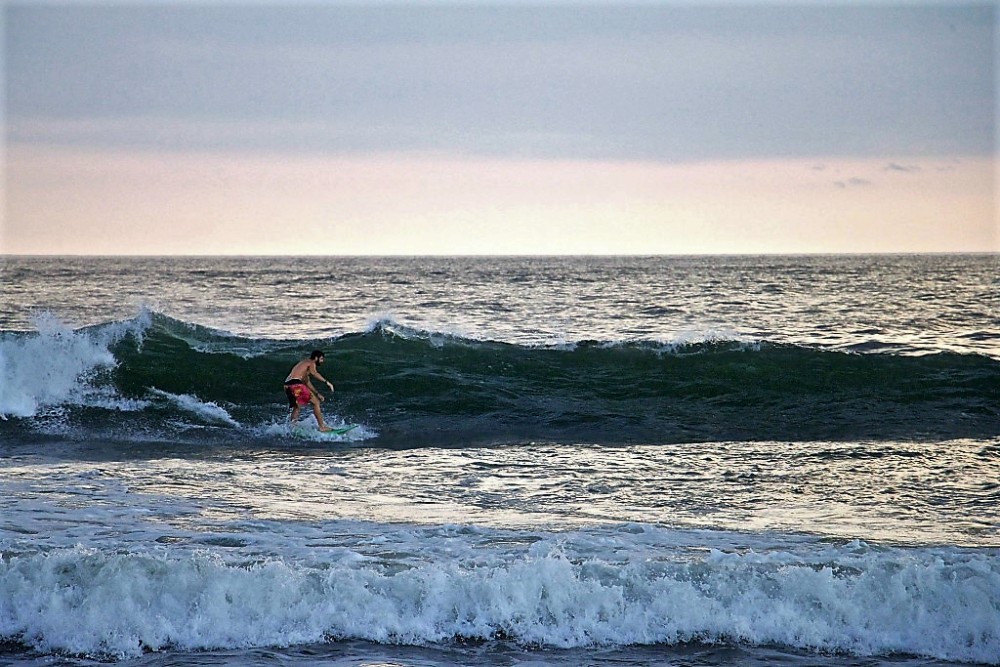 Balian beach is well known as a daily surf spot with multiple surf breaks - one on the left and two main right breaks that provide powerful waves and long swells, with the best times for surfing being middle and high tides. Although there are several broken wave tumbles for beginner surfers as well as several surfing schools, the beach is best for those of intermediate level and up to the professional level.
---
Bingin Beach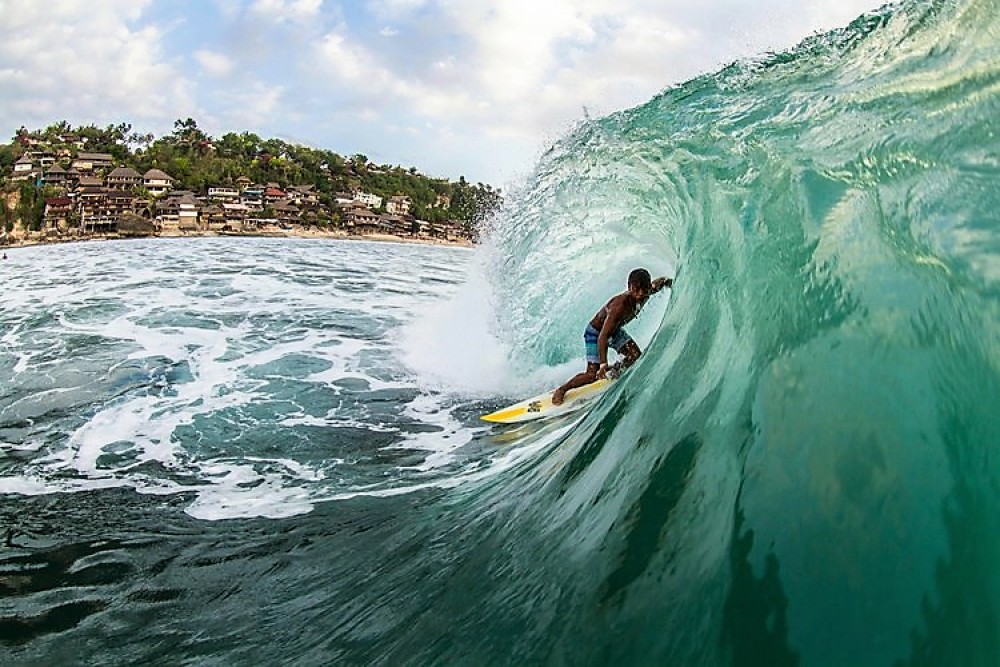 The water has great breaks which are perfect for surfing, and although the waves are strong, low tide makes swimming a possibility. Overall, Bingin beach is perfect for those adventurous individuals looking to surf as well as to escape from the usual beach crowds.
---
Medewi Beach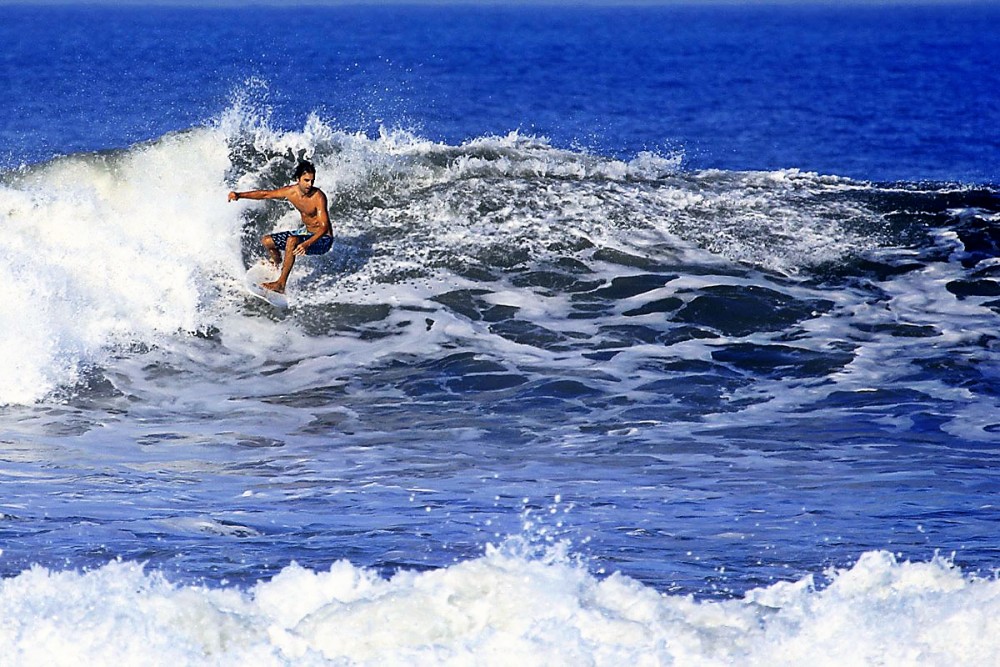 This beach is great for those looking to go surfing outside the crowds of Southern Bali. The best season here is during the dry season due to the wind flows which come from a easterly to western direction creating a voluminous wave that is optimal for surfing.
---
Keramas Beach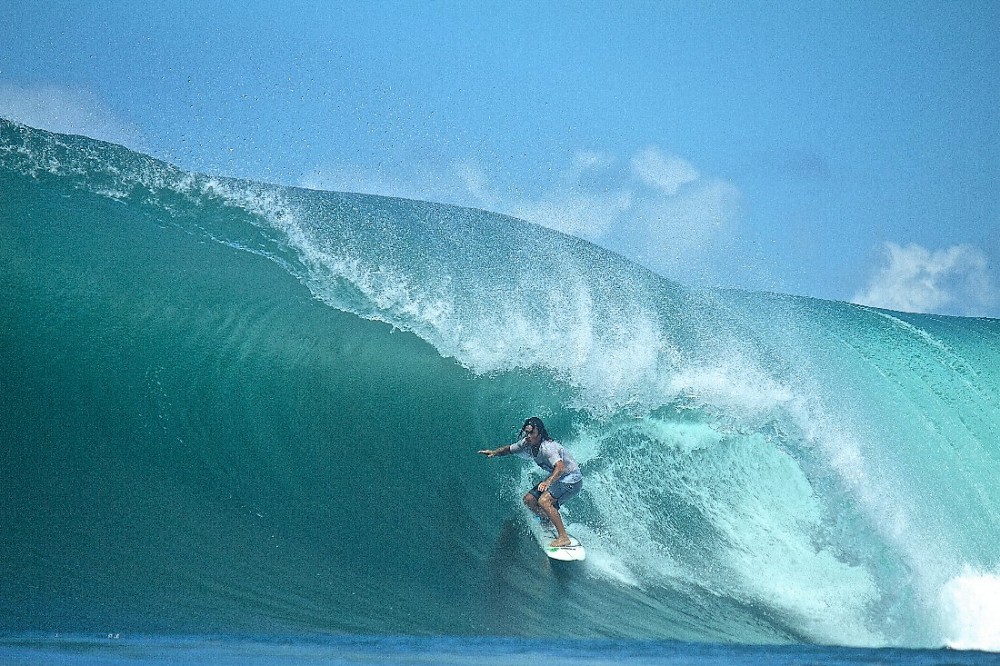 Although considered 'remote' by some, this East coast beach filled of inky black volcanic sand lines the world famous surf breaks of Keramas. Consequently, Keramas is a hotspot for surfing lovers as it plays host to the annual World Surf League competition attracting professional surfers from all corners of the globe.
---
WHEN IS THE BEST TIME IN BALI TO GO SURFING?
Bali has been the ultimate mecca for surfers since the 60s and 70s, from Uluwatu to Bukit and Old Man's Canguu, the combination of surf, sun, sea and serenity attracts hordes of surfers from learners to professionals. Surfing on the island is possible all year-round, however the best months are typically from April to early October.
Unfortunately, the optimal wave conditions of this peak surf season attracts a large crowd. Therefore, some people may prefer to venture to more remote areas out of the South of Bali, such as Medewi and Keramas. In terms of the best place to surf, this varies between coasts as determined by the seasons as summarized in the table below.
Nonetheless, due to the relatively small size of Bali this isn't a big factor as you can easily travel from coast to coast. Typically, the beaches located in the Southern coast of Bali that face the west are the most popular for surfing during the peak season of April to September and sometimes early October, however, fret not you may still surf on the Eastern facing beaches from November to March such as Nusa Dua and Keramas.
| | | |
| --- | --- | --- |
| BEACH | BEST SURFING | FACING |
| Kuta | April to September | West |
| Airport Left | April to September | West |
| Airport Right | April to September | West |
| Balangan | April to September | West |
| Bingin | April to September | West |
| Canggu | April to September | West |
| Impossibles | April to September | West |
| Padang Padang | April to September | West |
| Uluwatu | April to September | West |
| Sanur | November to March | East |
| Nusa Dua | November to March | East |
| Serangan | November to March | East |
| Green Balls | November to March | East |
| Keramas | November to March | East |
Source: https://santorinidave.com/best-time-to-visit-bali
Even if you're still learning the art of surfing…take it up notch. Go ahead and impress your surf instructor for the next surf session and get your extra dose of the chillest BIGGER wave spots in Bali, but remember to always stay safe and know your limits!

Source : http://nowbali.co.id/whats-on-in-bali/

---