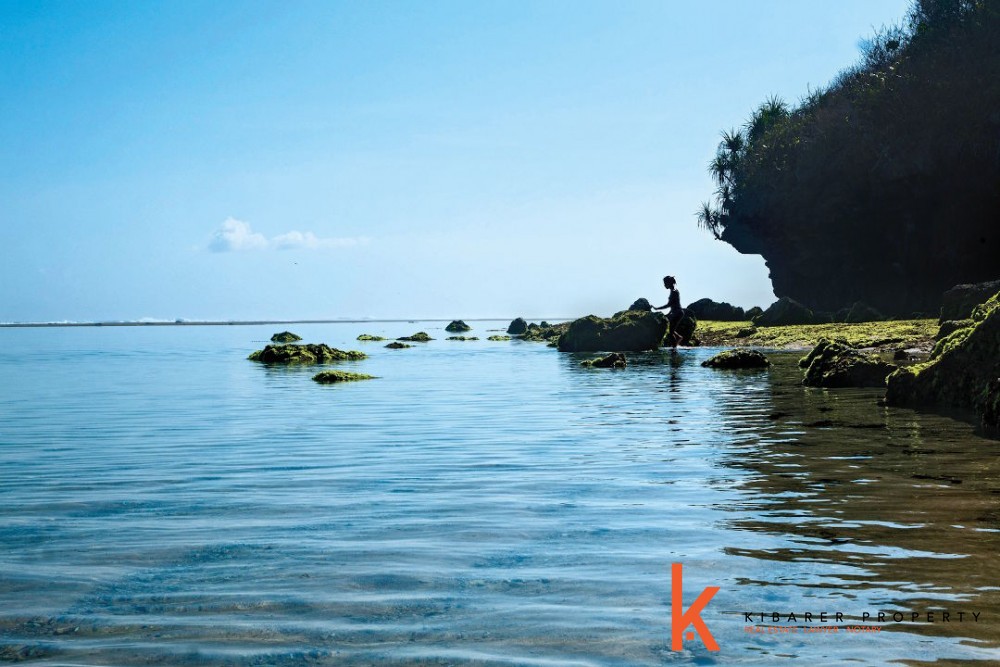 The Search For Bali's Quiet Beaches.
Category : Adventure | Posted On Nov 18, 2019
Good destinations are always worth the hassle and the journey. Those who love themselves secluded quiet spots always take the longer route and enjoy the long drives to reach the destination that is far from tourist rush. So if you enjoy such places and really long quiet walks on the beach these glorious seaside spots are just for you.
Pantai Yeh Gangga
Addres:Jalan Yeh Gangga I, Tabanan
Pentai Yeh Gangga located in Tabanan is not your average black sand beach. This quiet and peaceful beach in west coast boast a really long stretch which is normally vacant. The ambiance of quiet and peace is still maintained naturally even though this beach has a really good beach club, a lot food stalls, near to many resorts and beautiful traditional Jukung Boats.
Nestled roughly 30 metres from shore is a partly-submerged rock formation, serving as a shrine or temple known as Pura Batu Bolong. Since the beach is normally vacant during the day it makes a humble place for Balinese Hindu to perform their holy rituals such as Melasti Cleansing ceremony and ash releasing.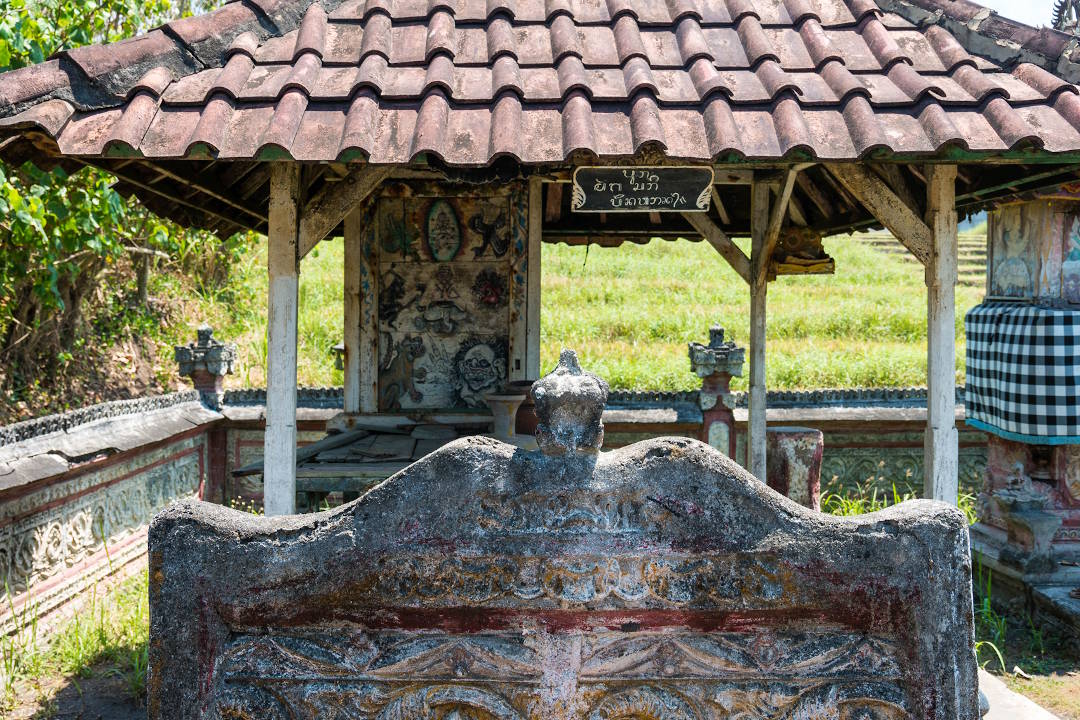 The opposite end of the beach of the entrance there is a beautiful rustic bamboo playground a quaint shrine and another one depicting beautiful Hindu tales with statues and mythical creatures. To make the most of your Penai Yeh Gangga experience you have to get in the feels of enjoying lush greenery, raw local life, intriguing religious carvings as house fronts right after you enter Tabanan.
If you to talk to an old local they will tell you that Tabanan is a glimpse of what Seminyak was 30 years ago. So stick around to witness one of the most beautiful sunset of your life.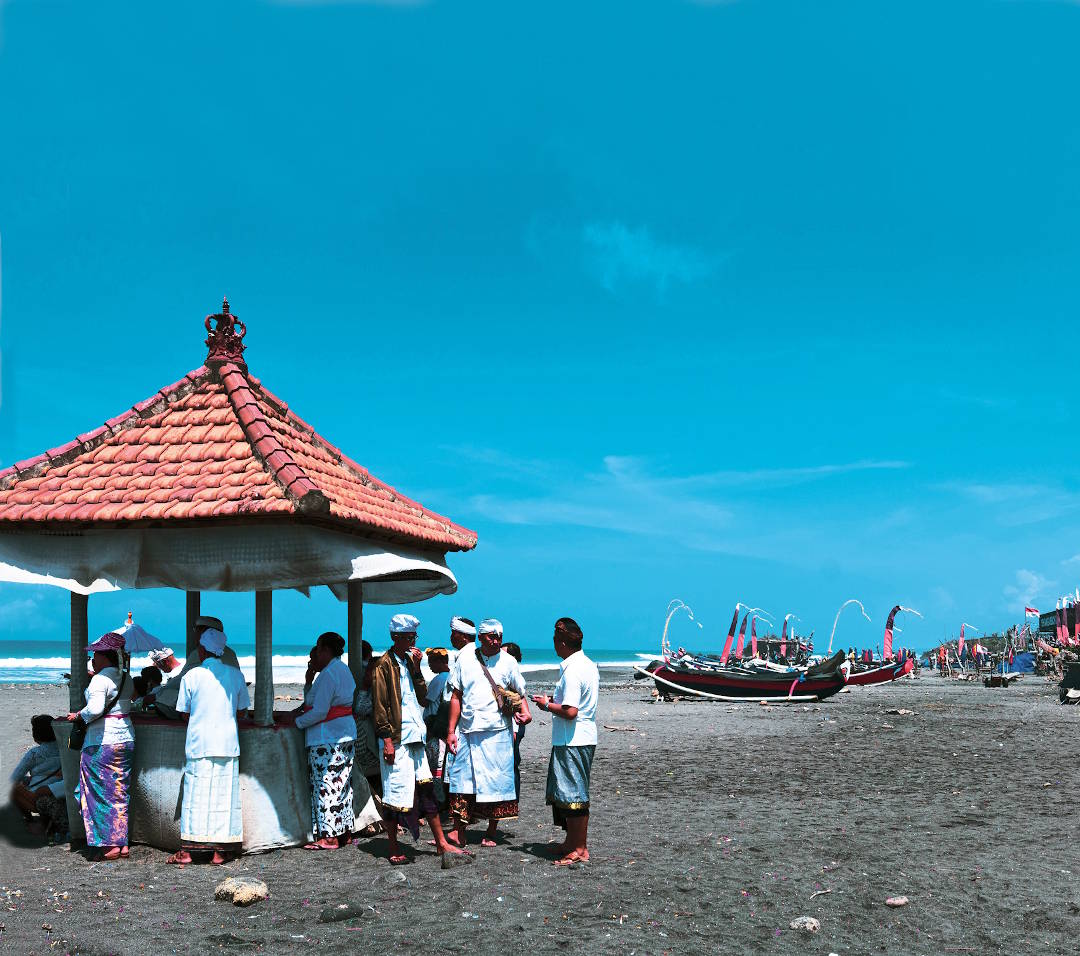 Pantai Bias Tugel
Padangbai, Manggis, Karangasem
Pantai Bias Tugel is located in a small coastal town that also serves as a ferry port , it can be reached easily via route to Padangbai not less than 15-minutes away from this main port. To reach this beautiful lagoon you have to park your car behind in a small narrow parking area with small parking fee. Then trek through a man made passage. After walking down a few hundred steps you will reach a small yet beautiful haven in form of a charming azure lagoon.
This beach in east coast is not just beautiful but its cleanliness shows the awareness of the local community and their involvement. Sometimes you will observe the locals cleaning the trash as a normal habit of the beach. To enjoy the beach at its liveliest in our opinion the best time to visit is mid day, you will catch the sun in its prime with enough time to lay back and enjoy the waves.
You'll find many food stalls around the beach offering taple nasi goreng, Bintang, and fresh coconut. The current however is comparatively strong for a regular dip at the shore but once you get a little further it calms down. You can bring your own gear for snorkel and dive off the cliff at your own risk. Whilst people watching is common in other beaches, here, you're more like to ship watch as there's always one passing back and forth the Port by the minute.
Green Bowl Beach
Ungasan, Uluwatu
Green Bowl beach was once a hidden gem with pearly white sand, wild and rocky terrain. Getting its much deserved attention it is now leaning towards a surfers must spot in Bali. To reach this beautiful beach you have to descend down on the steps built on the steep cliffside landscape. Be a little cautious as there are beach sellers here.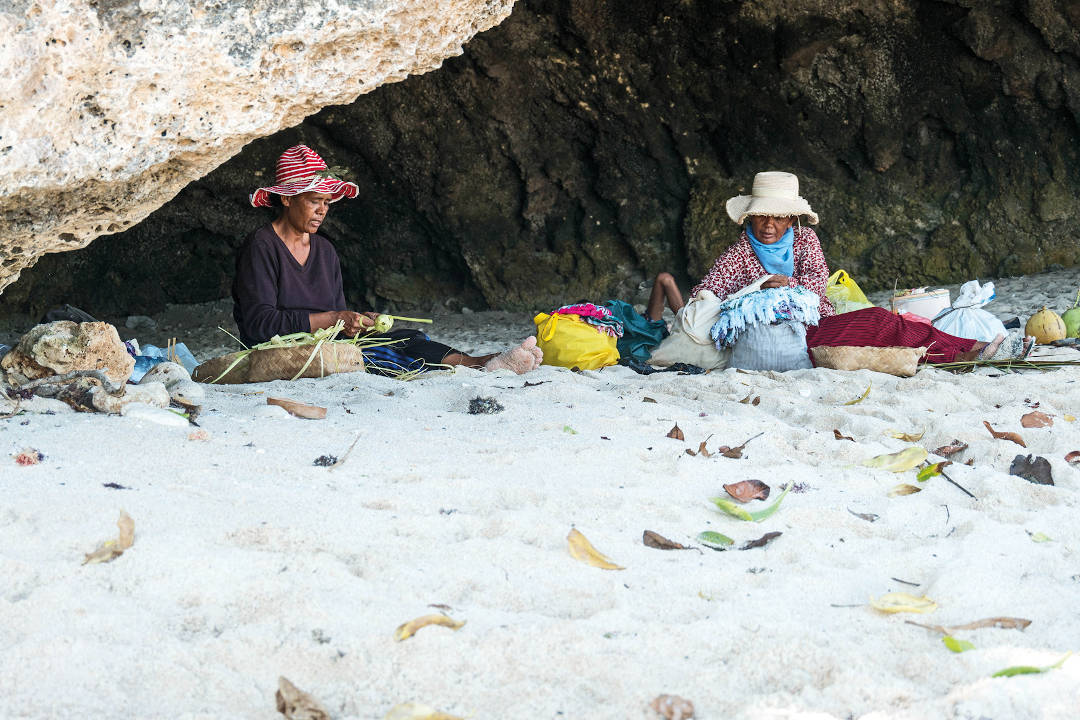 The waves break at a distance which makes it ideal for both who love to take a dip and those who just want to dip their toes close to the shore. For those who love a quiet time, the beautiful caves here offer a perfect sanctuary from sun and sea. We though recommend to pack your wet shoes to protect your sensitive feet from shells in the sand and fringing reef.
Pantai Gunung Payung
Kutuh, South Kuta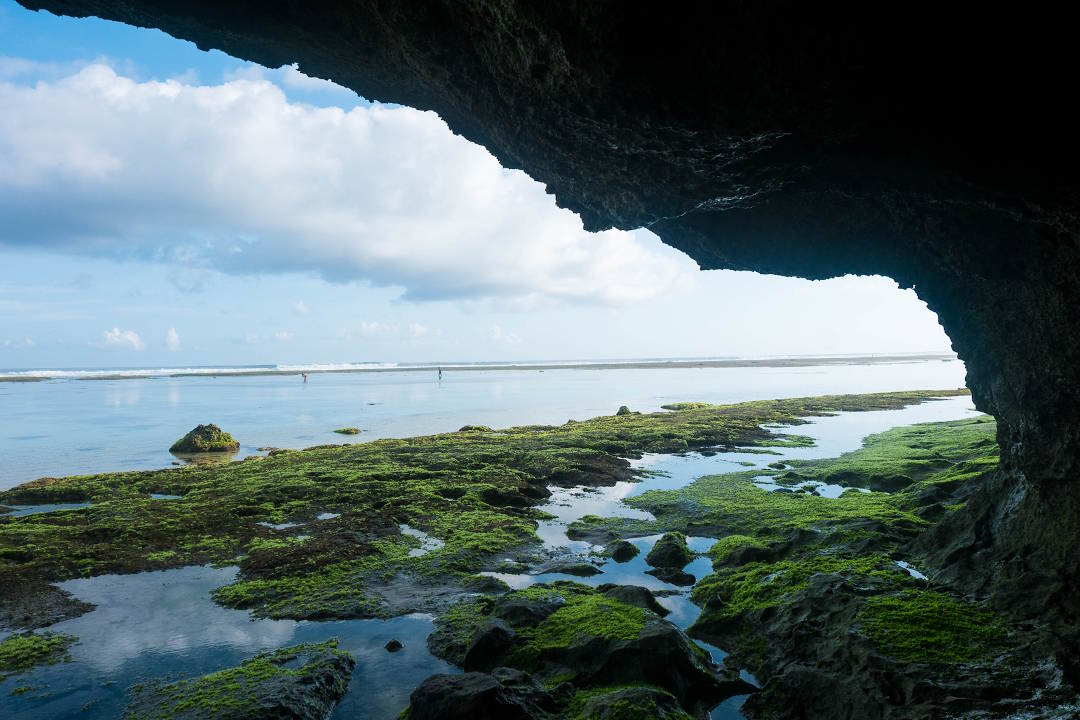 Located a few minutes away from Green Bowl, this beautiful beach with golden sand, clear calm waters is known as Pantai Gunung Payung. There is also another beach right next to Gunung that you can access by walking through mossy pathway during the low tides that is haven for photoshoot lovers.
This beach is isolated and away from any crowd, if you are lucky like us you may find it totally to yourself. You can enjoy yourself a lovely sunbath and snorkel if thats your thing. While walking down the beach you may observe some shadows hovering on top of you, which will definitely tempt you to enjoy the aerial sport yourself.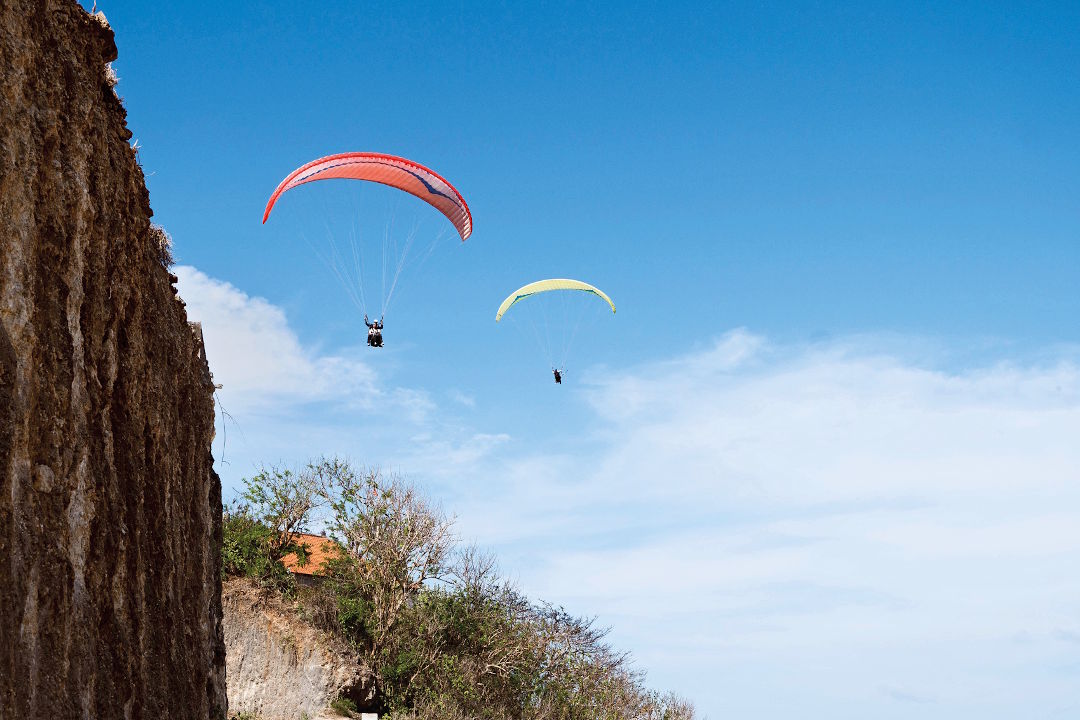 Story has it, Dutchman Bernard Fode was the first to paraglide off the neighbouring Bukit Timbis in the '90s, as he found it to be the ideal spot to take off. Today, you can paraglide from cliffs above Gunung Payung.