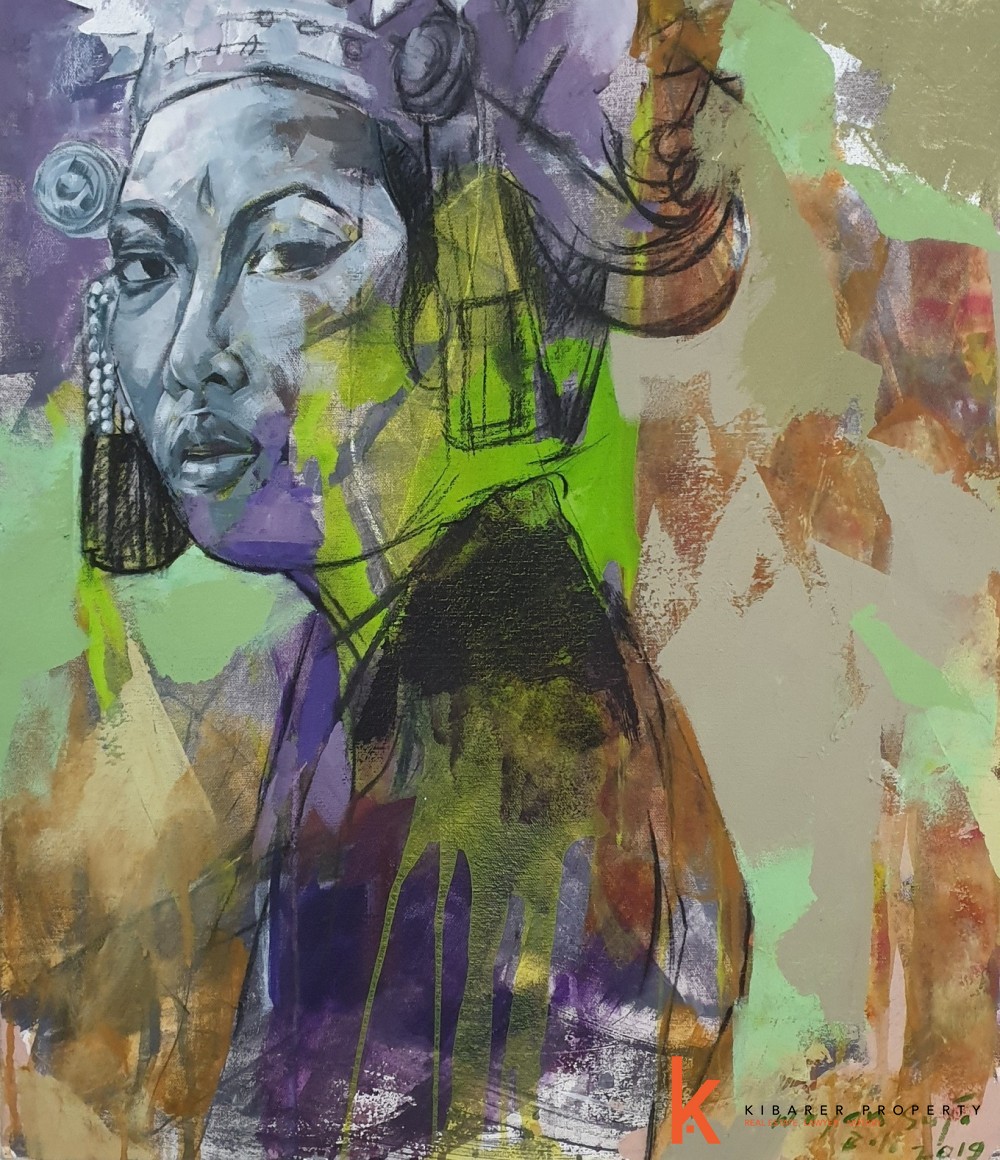 wayan suja's reconstruction of images of paradise
Category : Adventure | Posted On Dec 09, 2019
Contemporary Artists explore their common themes by identifying identity politics and the changing nature of Balinese art. The investigation in to this began in 1970 however not in Bali but Yogyakarta. A group of students at that time were studying under pioneering Balinese modernist Nyoman Gunarsa at Indonesian Art Institute.Made Wianta, Pande Gede Supada, Wayan Sika and a later Made Djirna and Nyoman Erawan were taking a keen interest and hungry to establish a new era of creativity while spending their time in a foreign Javanese culture away from their Island home. 
The outcome to this investigation is what we know as one of the most revolutionary period of Balinese art through investigation of symbols that create their identity.Born in Batubulan in 1975, Wayan Shuja is part of a generation that was born after a quarter of a century after the forerunners we have mentioned above. He indeed pursued this artistic side into a proper identity. As a member of the ground breaking and controversial avant-garde collective Klinik Seni Taxu 2002 – 2006. Suja's contribution in the past decade and a half are indeed valuable which presented new aesthetic developments into Balinese and Indonesian contemporary painting's sphere.Suja was one of the pioneers to identify plastic as a symbol of the destruction and encroachment of the modern consumerism/globalization affecting upon Pulau Dewata (Island of Gods) and he emphasized the same in his works. 
Suja's depiction of a child in his work Psst, don't tell anyone I am Balinese too 2005 described his ideas that shared the challenges his culture are facing and the dynamics involving it. The child depicted by Suja was shown with a plastic bag of a known international food brand on his head covering his identity.
Various iconic Balinese characters were rendered behind layers of plastic as his thematic evolution and exploration. His pictures were realistically viral from simple farmers to Ni Pollok. Suja's advanced in aesthetics too, from being a technically advanced known oil painter he was enhanced as an excellent colorists through his images.Suja's 4th solo exhibition representing his skillful latest developments in his on going theme "Re-Imaging" are on display from Nov 15- Dec 15. The exhibition is being held at Maya Sanur Resort. 
The artist, who is a graduate of fine arts from the Indonesian Art Institute (ISI) Denpasar, presents 21 works ranging in size from 15 by 15 centimeters to 150 by 150 cm in his new visual language, a departure from his signature style..While acrylic medium is explored by Suja and the finish products are astonishingly different, acrylics indeed prove to be the driving vehicle behind his ideas.The impressive results can be seen in particular comparison of 

Old Picture #1, 2019 and Balinese Woman's Countenance, 2019.  As an antithesis of the stereotypical images of Bali paradise, they give you the realistic insights into the facade that over the time has constructed Balinese Identity with the harmonious and exotic characterization exploited for commercial mass tourism.
Responding to a question on why Suja chose to re-evaluate his long term complicated technical work method to a theme, he said, 
"Nowadays I have limited time to work on my ideas, having to compromise my time in the studio with domestic affairs, as well as to social and customary commitments." "Working in oils, it is possible to finely tune the details, while with acrylic paint the process is different. Oil and acrylic each have their distinct advantages and disadvantages," said the artist who held solo exhibitions Mythical Beauty at Galeri Nasional Indonesia, Jakarta and Wrapping Identity at Vanessa Art Link, CIGE, Beijing, China, in 2009."With acrylics, there are many secrets that I don't know yet and in the exploration of the medium there are many artistic possibilities that can suddenly be revealed. I think what I have realized in this exhibition is still in its initial stages and that I haven't achieved the maximum results."
The OId Picture #2019, is a depiction of a Balinese women with a black line sketch in a ceremonial traditional headdress beautifully rendered over an abstract background. While her face is positioned in 3 quarter profile side wise which shows her right eye clearly defined with beautiful sharp laser stare you can see little or no clarity in her left eye. With a cold expression she glares out of the canvas. The abstract elements with a composition are indeed a powerful force of visual, as powerful as the chilling stare and the gloomy atmosphere is enhanced by Suja's earthly color palette. The distinct raw incomplete quality of the picture makes it stand out from the rest.
While Suja has made the size of the subject's eyes prominent in  Balinese Woman's Countenance, 2019  and her intense expressions make it look super real. The super real portraits of these two Balinese women represents those who live an extremely complex lives with issues outside their traditional obligations. Angry and tense facial expressions suggest heightened stress levels as the pace of life increasingly speeds up," said the artist who has exhibited extensively in Bali and Indonesia since 1998 and internationally in Singapore, China, Taiwan, Hong Kong and Europe
Recognized in 2000 first time for his talent as one of the finalists of the seventh Phillip Morris Art Awards, Suja was also one of the top-30 finalists of Indonesia Art Foundation in 2005. He was one of finalists in 2010 for Indonesia Art Award. Suja also acknowledges the fact that this is just the beginning of his experimental work and he needs to do a lot more to achieve achieve aesthetic satisfaction.