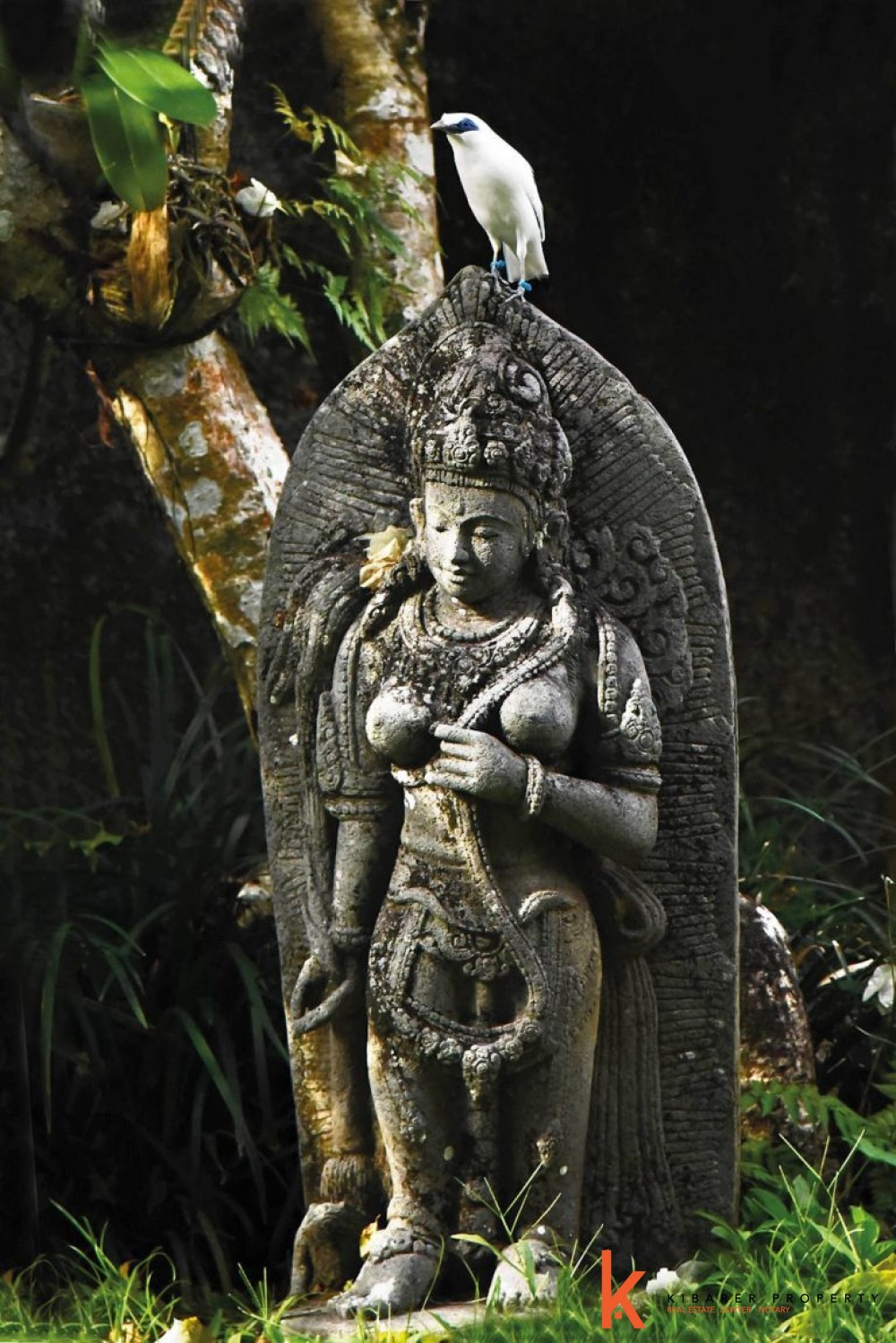 World's Second Rarest Bird Protected By Begawan Foundation
Category : Adventure | Posted On Nov 08, 2019
About half an hour drive from Central Ubud a small village Melinggih Kelod is located. While this might be a small village but it holds a very special value to the nature lovers and the organizations in the world. This village was recognized as the home of a Bali Starling Conservation project in 1999 which is now known as Begawan Foundation's Breeding and Release Centre. Before Begawan Foundation, it was Begawan Giri Estate that started this great project.
Begawan Giri Estate which is now taken over by COMO Shambala Estate, used to be a private foundation built with an amazing vision to support and sustain the surrounding village at Begawan economically. Despite the challenges and lack of resources, Bradley and Debbie Gardner, the founder of the organization managed to preserved it well. At the time when the roads were practically non-existent, they started their journey with a simple bamboo construction that served both as the home and the office.
Armed with passion, patience and understanding, the estate started to shape over the next decade. The passionate couple spent their time learning the area, land, planting vegetable gardens, fish farms and pig breeding farms while collaborating with local farmers to putting sustainability at the forefront. During this time they planted over 2500 trees including coconut,teak, bamboo grove and mahogany. The Gardens also focused on nuturing coffee, aloe vera, lemongrass, cashew nuts, cacao and large variety of bananas.
This all changed when four beautiful Bali Starling birds arrived at the estate from England.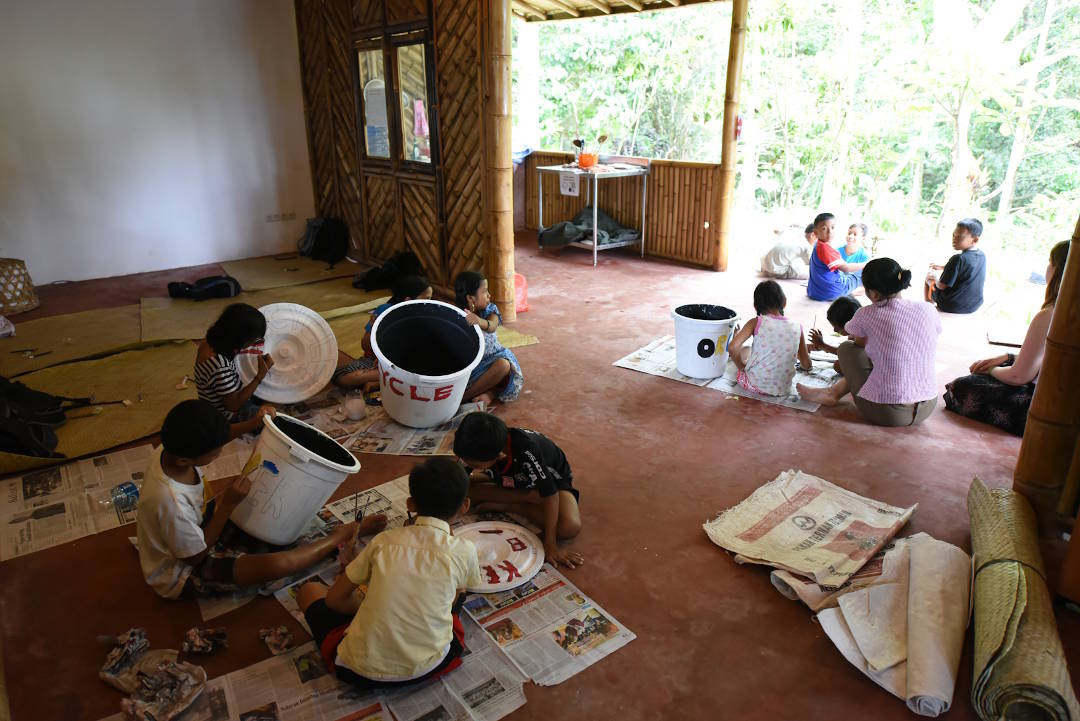 Bali Starling bird is native to Bali but there is a high demand of commercial breeders in Java as people like to keep them as pets. This iconic bird is on the list of threatened species by Union for the Conservation of Nature (IUCN) Red List of Threatened Species as they have listed it Critically Endangered. Bali Starling is now considered as the second most rarest bird in the world with the biggest threats of poaching and hunting.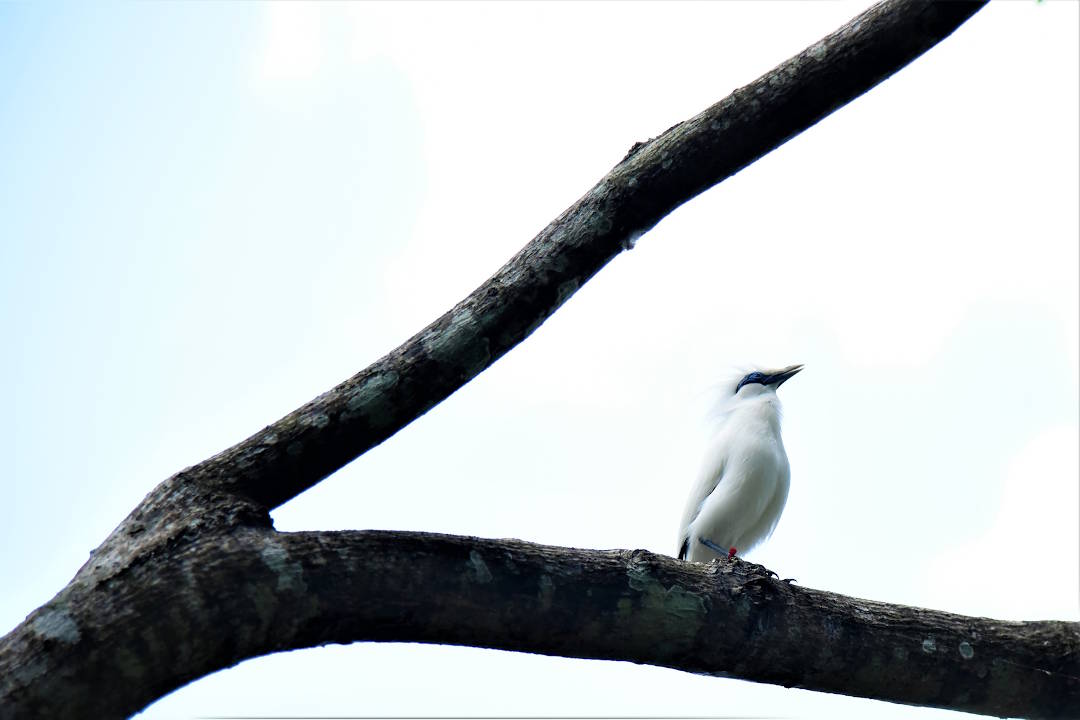 Begawan Foundation's Bali Starling Conservation programme was set and promoted to conserve and protect the bird in its wild habitat so its population can increase. They released over 65 Bali Starlings in Nusa Penida Island in 2006-2007 which now homes over 100 starlings till date. They also released 16 Starlings at Sibang between 2010-2012. As per the reports poachers managed to capture a number of freed birds. The Foundation then turned to the local community based conversion programs with a staunch believe that with proper awareness and guidance they can help them in fighting against this heinous wildlife crime.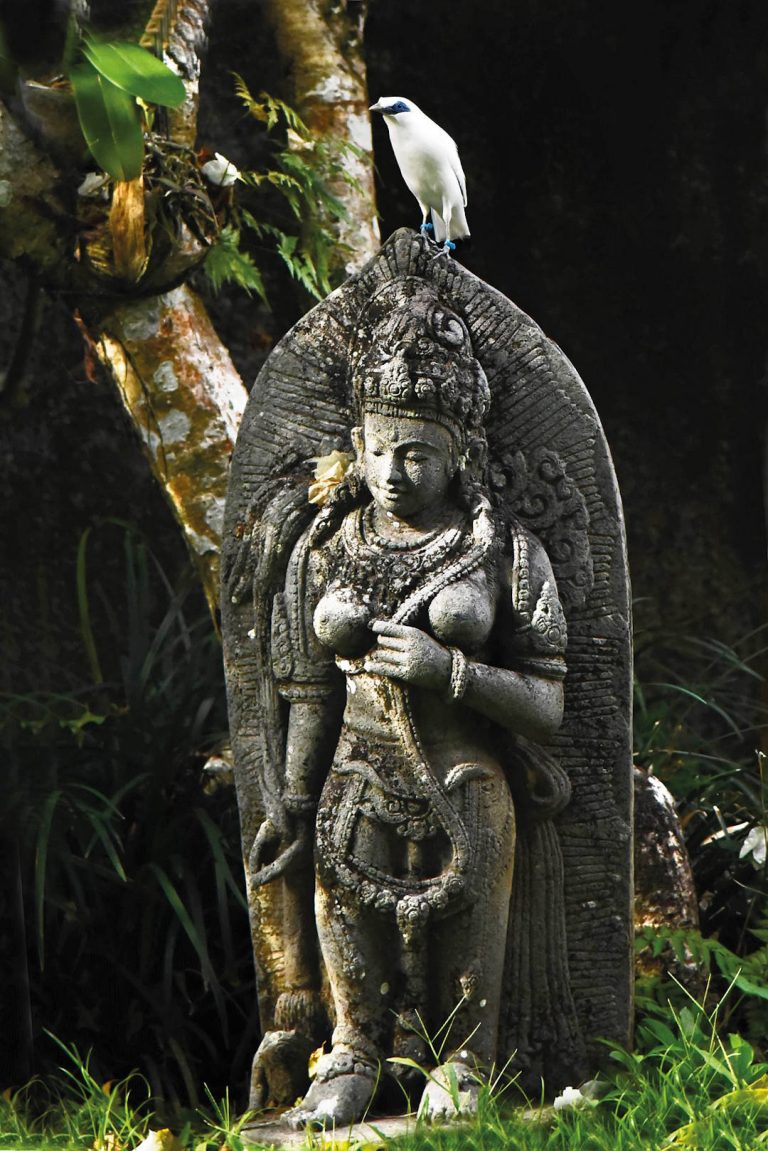 Begawan Foundation currently runs two key breeding programs. The main centre focuses on hosting a breeding enclosure and a socialistion enclosure. The Socialising enclosure has program which focuses on providing the birds a designated area to pair, breed and then released in the wild. The Bali Starling Foster Parents programme on the other hand relies on the community. In this program families adopt pairs of starlings in which they ensure proper care and breeding under their supervision so they can release the chicks in the wild. This program helps them in understanding the sense of responsibility, ownership and raising awareness on the importance of breeding. The centre currently has around 53 Bali Starlings itself, eight Mitchell's and Forsten's Lorikeets, as well as three Black-Winged Starlings.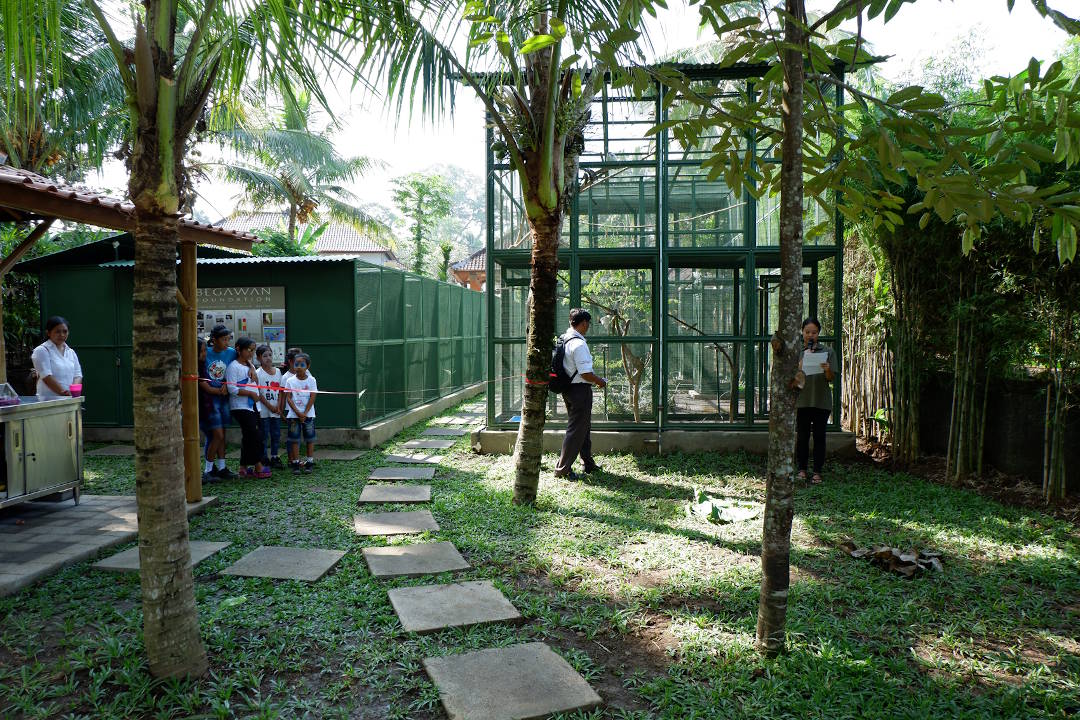 Their Kids Education initiative teaches environmental-based programmes syllabus which is not taught in the conventional schools. This program runs after school hours and teaches programs based on skills like cooking, karate, recycling, gardening and conservation. The incentives also help in developing the kids interest like educational trips and receiving Begawan Foundation t-shirt as a reward after completing their first hundred classes.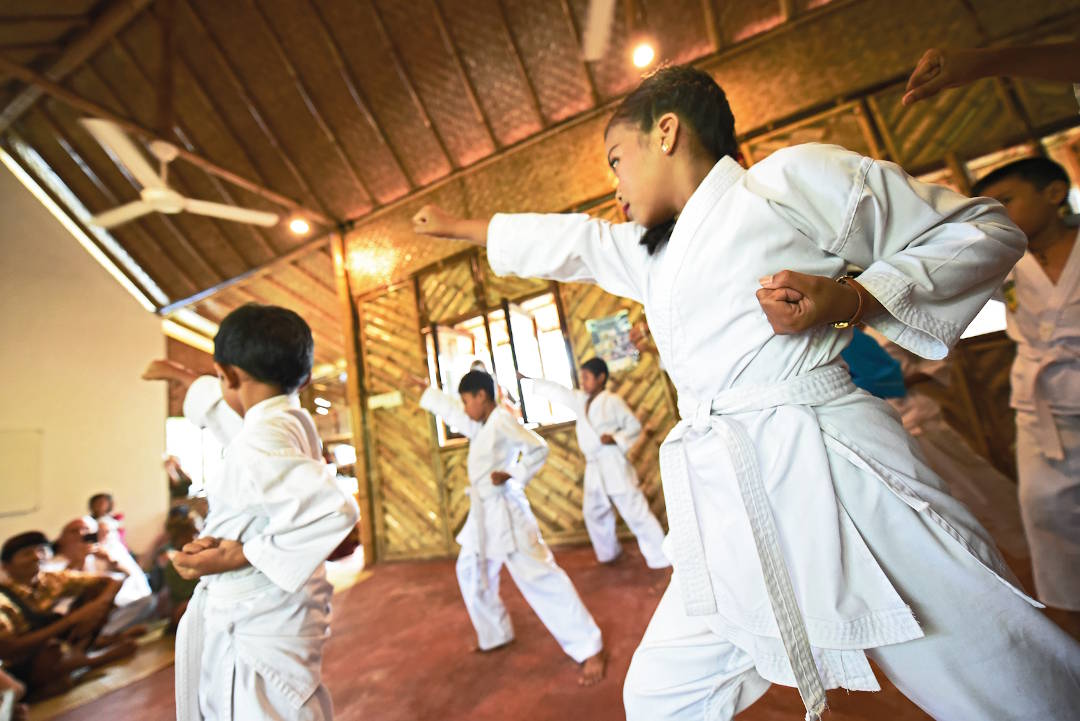 How can you help?
Bali starlings are beautiful creatures that feed on fruit, vegetables, bugs, also egg shells for calcium. These birds get five star treatment here with fresh water, bath, balanced diet and proper cage disinfectant services. The foundation currently receives papaya from from Six Senses Uluwatu and egg shells from Best Western Premier Ubud. Any hotels or restaurants that would like to donate food to the centre, please contact Seruni Soewondo at [email protected] or +6281295695011..