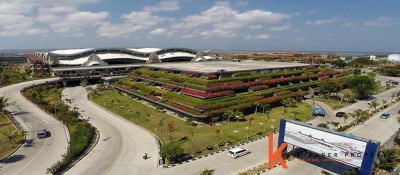 96% Increase in Flights of Bali
Category : Adventure | Posted On Jun 18, 2017
Bali airport is getting all set and doing full time preparation for the enormous number of people that are going to fly in and out of Bali for Lebaran holiday. It's not the first time, Its a regular practice as every years tons of flights are added to the routine flight schedule to accommodate people flying in & to their home town for the Lebaran Holiday every year.
For the preparation of I Gusti Ngurah Rai Airport, communication is still going on with other partners. Like the police, the military, and other agencies," said Bali Airport spokesman Arie Ahsanurrohim.

"From the data we collected, as of June 6, flights have been increased by 97 percent, so that's about 317 extra flights," Ahsanurrohim said as quoted by a famous newspaper.

In addition to all this Bali airport is also going to be one of the busiest airport in the world with increased operational hours as the holiday approaches. With Ramadan coming to an end the official holiday for Idul Fitri will officially kick in on 24th June 2017. However the peak traffic is expected to be on the night before on June 23 2017. Millions of Muslims across the Indonesia will be heading towards their hometown to spend their holiday with their beloved families.
"First we added extra slots for flights and secondly, we are lengthening operational hours for several airports, especially in Java, namely for Yogyakarta, Solo, Semarang, Surabaya, and Bali, which will operate for 24 hours," Transport Minister Budi Karya Sumadi announced in Jakarta on Wednesday.

Transport Ministry is encouraging people to plan their journey to their home as early as possible to avoid the clutter and bottle neck otherwise an overwhelming amount of people will be traveling through the airport which will increase the pressure on security services, police and military and airpor operations.