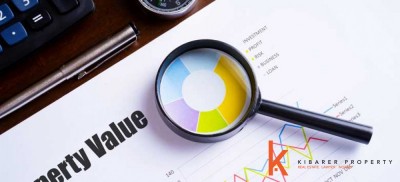 Top reasons to place your investment in Indonesia
Category : Adventure | Posted On Jun 19, 2017
There are many reasons why to invest in Indonesia. The world's largest archipelago is known for its incredible natural resources, tremendous economic potential and for being one of the leading ASEAN markets. In this article we have put together a list of reasons why you should look into investing in Indonesia.



1.Doing business is getting easier every year
Indonesia has followed through significant efforts to make it worthy of jumping 15 places upward from last year in the ranking list by World Bank. 2017 statistics for Ease of Doing Business allow Indonesia to stand on the 91st position.

Compared to the 128th position in 2013, the last couple of years give more reason why to invest in Indonesia as the ranking has improved remarkably.
2.More business classifications are opening up to Foreign Investments
Maximum allowed foreign ownership of the companies is determined by the Negative Investment List which can limit the foreign ownership from 0-100% depending on the business classification.

3.Foreigners can now have land in Indonesia

Starting from early 2015, foreigners also have the right to own land in Indonesia. Government Regulation No. 103/2015 on House Ownership of Foreigners Residing in Indonesia signed by the Indonesian President Joko Widodo comes as a great support to foreigners.

In Indonesia, a foreigner can now obtain land for three different purposes with the following certificates:


Hak Guna Bangunan – Right to Build


Hak Guna Usaha – Right of Cultivation


Hak Pakai – Right to Use
4.One of world's fastest growing middle classes
The middle class in Indonesia is growing fast making it a valuable target group for investors.

According to McKinsey, around 90 million Indonesians will join the consumer class by 2030. Consumer class in this case being people with with an annual net income of $US 3.600 or above in terms of purchasing-power parity. That will mean an additional $1 trillion in annual spending by the nation's optimistic and increasingly sophisticated consumers.
5. Yearly population increase of~ 3 million people
Indonesia is already the 4th largest population in the world and it's growing rapidly. Based on Worldometers statistics Indonesian population increases every year by roughly 3 million people. By 2020 Indonesia is expected to have a population of 272 million.

Read more on http://emerhub.com