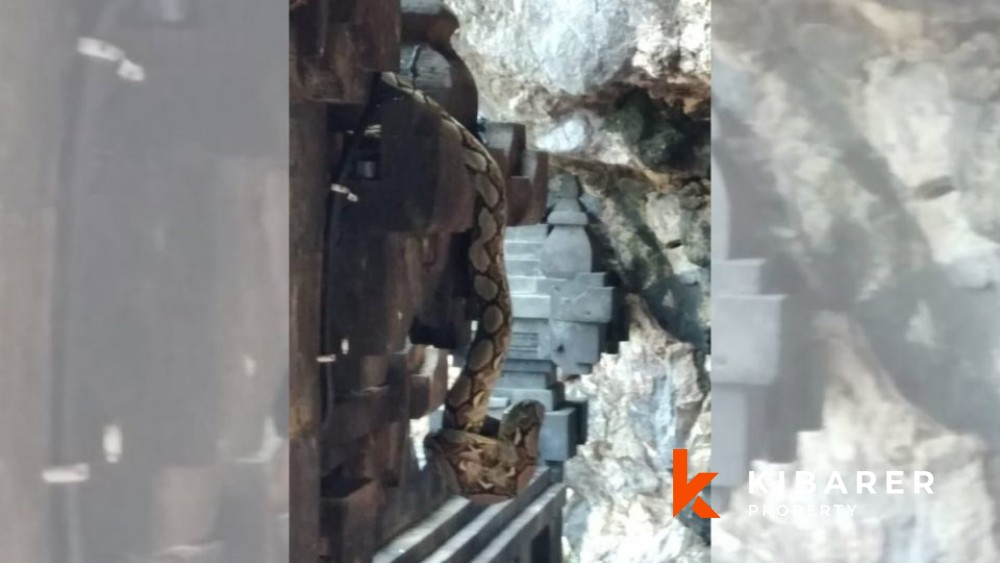 3 Meter Python - A New Guest at Pura Goa Lawah in Bali
Category : Adventure | Posted On May 17, 2020
An unusual wild guest is visiting Pura Goa Lawah, A Hindu temple located in the Klungkung regency of Bali. The visitation of 3 meter python is being taken as a good omen by some.
"It doesn't enter the housing areas, just around the temple. [It was sighted on Monday] at Goa Lawah," Putu Widiada, an official from the Regional Disaster Management Agency (BPBD) in Klungkung.

Widiada further explained that this unusual event has been happening for a while now however not every day. Locals have also not tried to bother the reptile or tried to capture the snake either.
"It has never been captured, usually when it crosses to reach the sea it will even be escorted, [some people] would stop the motorbikes passing by so it could reach the beach safely," Widiada continued.

Putu Juliadi, who is a part of the committee that oversee Pura Goa Lawah stated that the visitation of the Python in Bali's temple isn't something that unusual. He further continued by saying that snakes often change their path in search of food.

"It's a usual phenomenon of snakes looking for food, but of course we are from the temple so we pray that it signifies something good, for the future to be well," Juliadi said.

Pura Goa Lawah actually means "Bat Cave Temple" in Balinese language. It is also considered one of the six most holy places to worship in Bali. The name is driven because of the location that temple is in as many caves are located around it with one cave opening inhabited by bats.