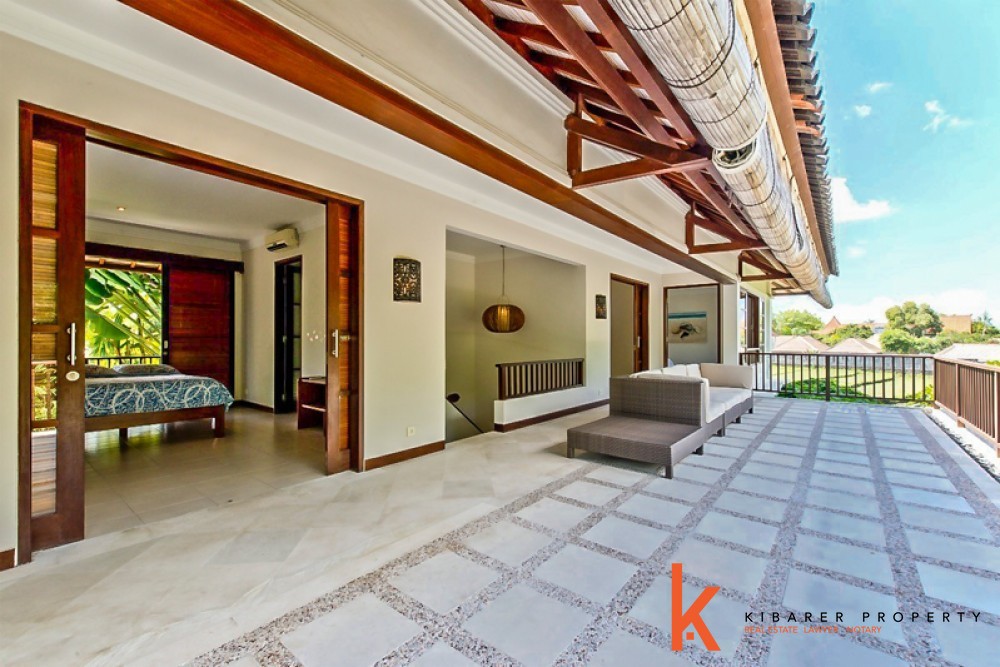 5 Gorgeous Bali Villas You Can Own This Year
Category : Adventure | Posted On Apr 24, 2018
How does owning Bali villas sounds to you? It can be your second home, it can be an investment. It can be the best decision you take in a lifetime, if you choose it right.

Why you need to own a villa in Bali?

Millions of tourist from all around the world will always find a reason to visit Bali. Youngsters on school breaks, love bids looking for romantic honeymoon, or workers looking for tropical escape from their real world, there will always be a need to stay under the sunny skies of Bali.

Do you know what tourists have if mind seconds after securing their ticket? It's where to stay. And you can provide this easily by owning a Bali villa in strategic area.

Freehold property is a hot item in Bali, buyers are competing from neighbourhood islands to the overseas investor. The island is now walking on its way as the most popular tropical destination in the world and the hottest hub in Asia.

Where To Land?

Okay, so let's say that you have the interest on buying Bali villas. You take a chance to visit Bali and you decided you like the island enough to own a property here. Yet, it can take quite a time to explore every nook and cranny of Bali and speaks with property agents before landing your own Bali villas property. Before taking your decision, why not take a glance to our 5 recommended Bali villas to buy this season?


Take a Peek to These Incredible Bali Villas & Seminyak Villas
Amazing Brand New Apartment for Sale in Kerobokan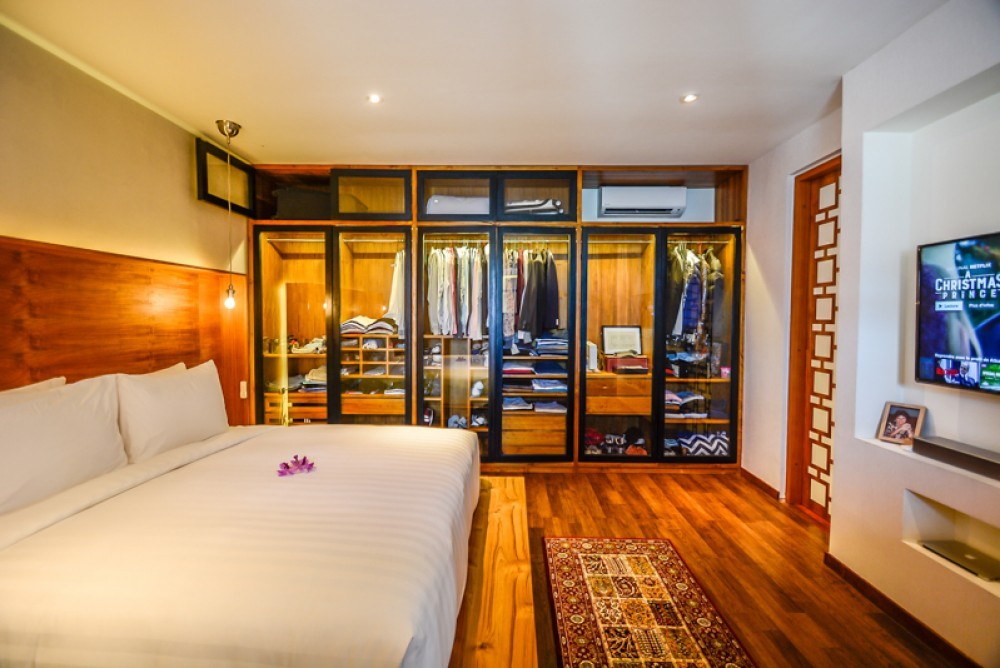 Even though its name may sounds strange in your ears, this areas bridges the sophisticated Seminyak and Canggu. This area is also practically part of north Kuta, making it ideal for people who want to reach multiple hippest area in Bali just in one stay. Yet, Kerobokan still maintain its natural beauty with large acres of green paddies that still occupy the area. Not located in the upscale area hold it perks as you can easily find local mini market around Kerobokan and get your necessities in much cheaper price than in the heart of the hubspots.
You will be the first to own this amazing apartment. Adopting the neat and modern living, this apartment presents strong concept of successful executive on each rooms. Its ambience is thick with warmness, thanks to many wood accessories which act as most dramatic features of this unit. In fact, the designer fully embrace the beautiful wood finish on virtually every surface.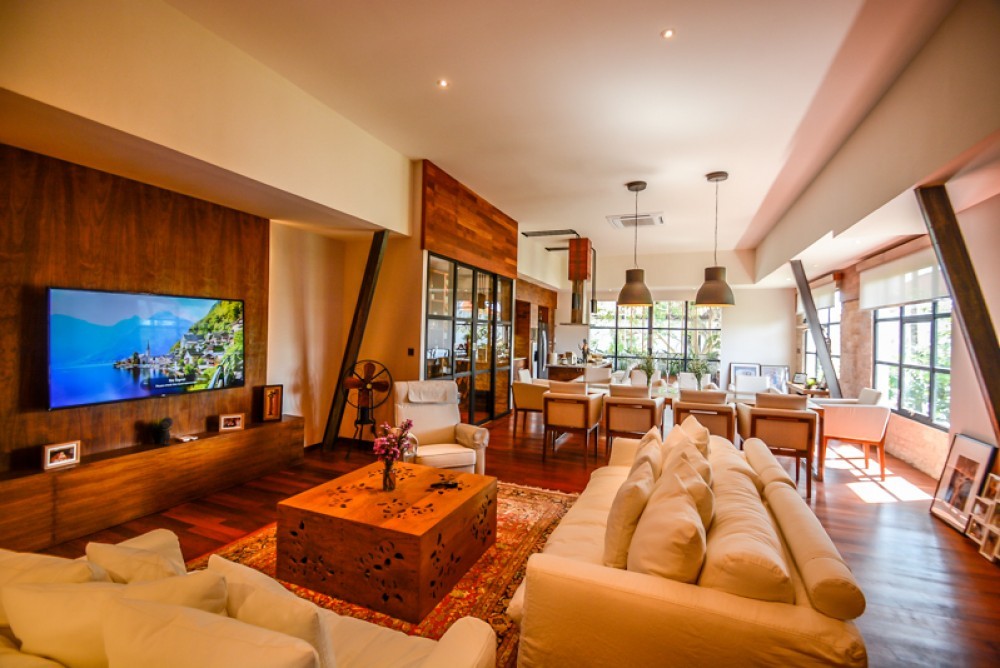 The entire floor is made of wood, and so are the furnitures. This apartment use woods for its shelving—as seen in the bathroom, bedroom, and kitchen. The wood also cover up large space on the wall and ceiling panel of each rooms. At night, soft yellow bulbs took over the apartment, radiating more warmth across the room.
This stylish apartment use a balace of natural tones, wood, and stones, feels very in touch with the nature. It's in line with the location of this property, which sits snuggly between the natural space of Kerobokan, getting surrounded by the wood craftsmen.
This 120sqm apartment features one en suite bed room with chic and stylish bathroom. In a minimalist style apartment, space become very important. That's why indoor partition are kept into minimum, leaving an integrated space between living room and dining room. Large windows line up the wall between these two areas, allowing plenty of light flooding in to the room and make the apartment feel even more bigger than it is.
The apartment comes with fully furnished furniture, cutting the fuss of buying new stuffs and moving in. Cable TV, internet, air conditioning, water resource, and heating come in full package as the facilities.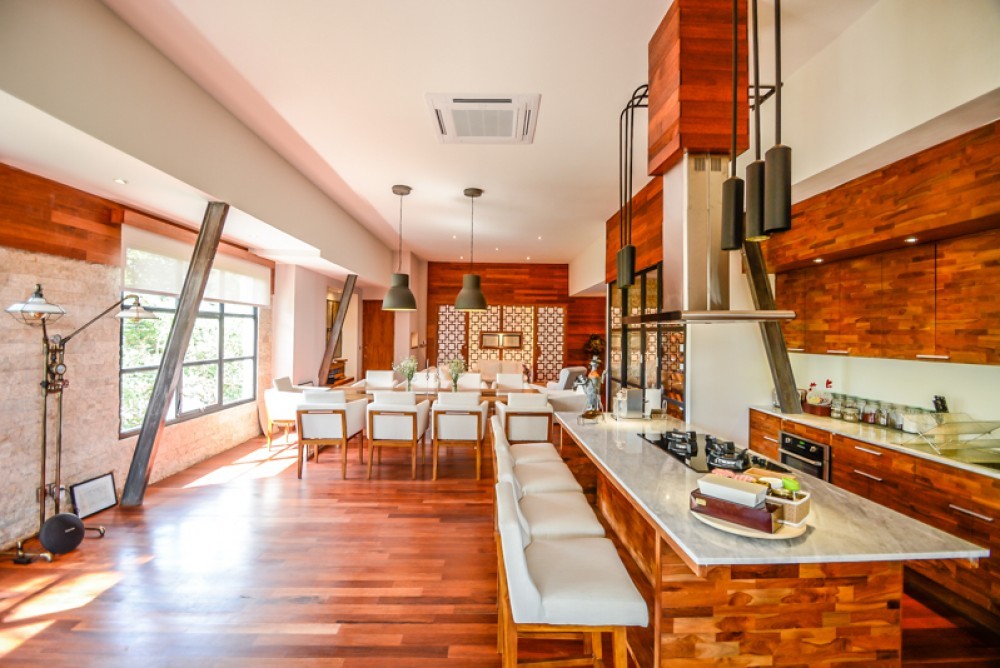 Staying in Kerobokan means you will not get disturbed by constant sound of motorcycle passing around the road. You will enjoy the peace and serenity of this area, but still be able to reach the hot hubspots in just few minutes. It is just 8 minutes away to the nearest beach, 5 minutes to sip a cup of coffee or shopping in Seminyak, and just 25 minutes away to the Ngurah Rai Airport.
To see more about this villa, go ahead to this link :
http://www.villabalisale.com/property/villas-for-sale/amazing-brand-new-apartment-for-sale-in-kerobokan
Luxury and Spacious Villa with Rice Paddies View for Sale in Canggu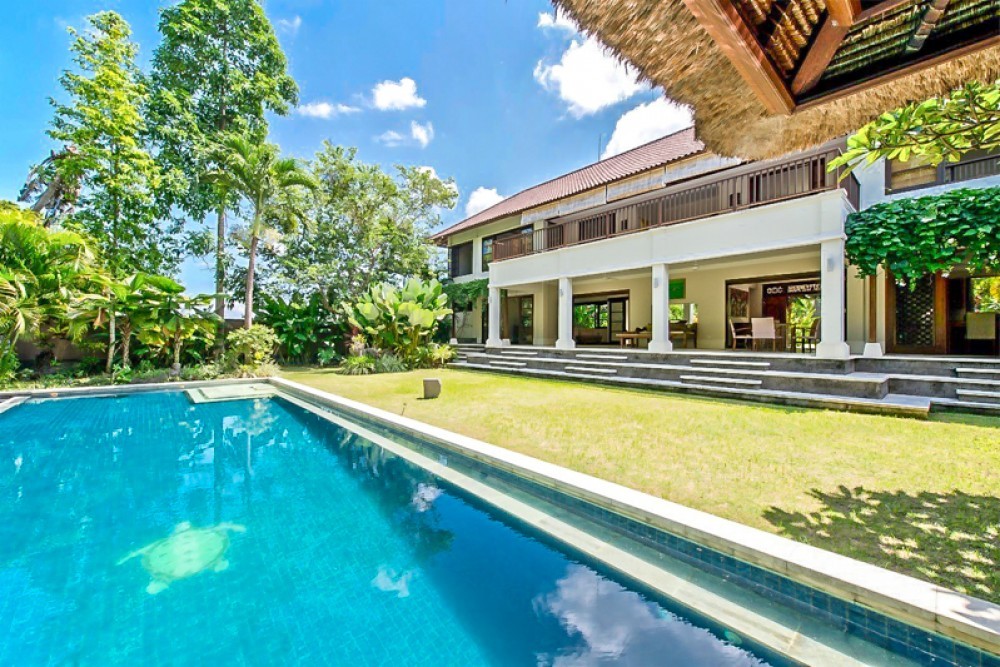 When you were in vacation, you would like to enjoy what the place has to offer at it most. And that means getting this kind of experience right in where you stay. At Canggu, you have at least two experience to expect; vast green rice fields that are still surrounding the area, and quiet beach.

This luxurious villa gives you possibilities of enjoying the fresh air of Canggu by overlaying greens and vast rice paddles right in front of your window pane. A two story villa that offers grande architecture in the much less crowded area than Seminyak or Kuta. Build in 617.3 sqm land, this enormous 4 bedroom villa is perfectly build for a family vacation.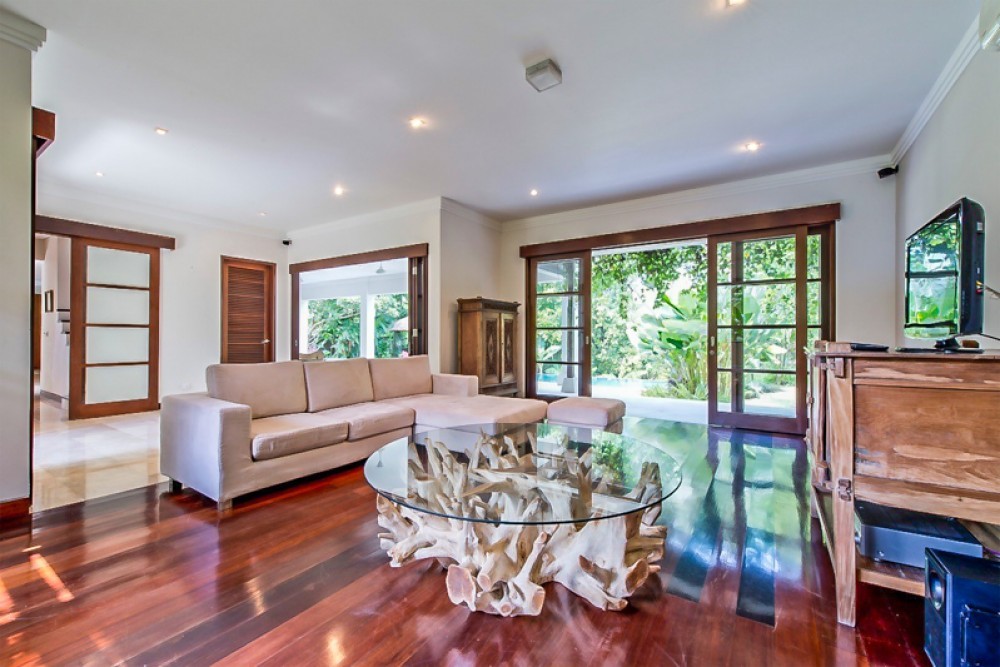 Expensive furnishing completes this villa, designed in the same wavelength with the design of the house. Thanks to large sliding doors and windows, you can enjoy lighter and more uplifting ambience on the surroundings. The villa carries open floor plans, featuring airy interiors to the living spaces.
The main bedrooms, living room, and entrance room are enclosed with foldable french windows and glass sliding doors both at the two ends of the wall, maximizing the open space to this villa. Two expansive balconies at both stories provide uninterrupted view of the green surroundings.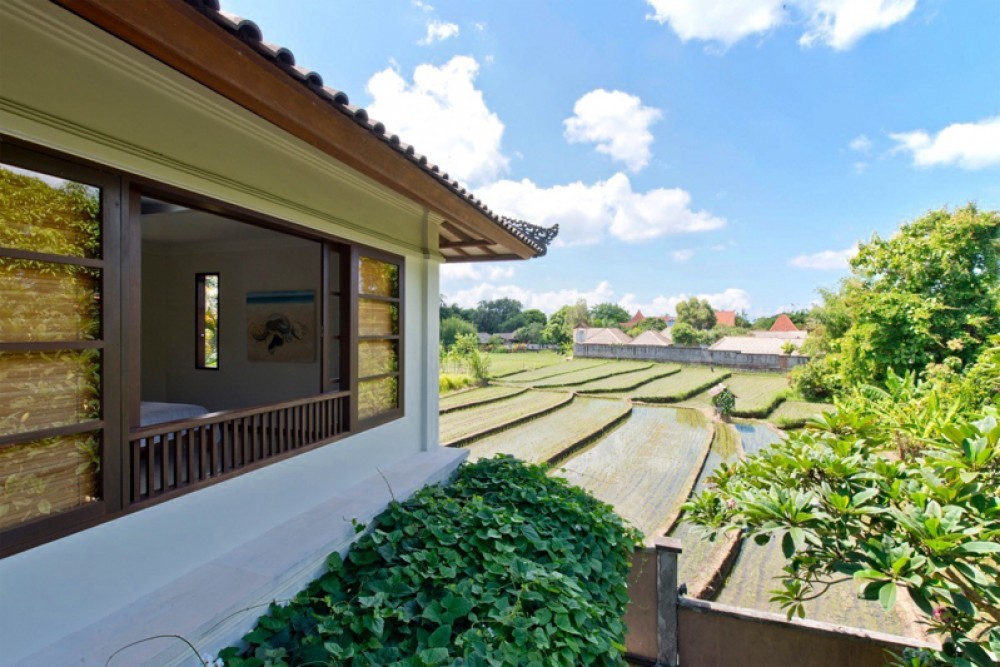 Traveling with large groups means more space needed to accommodate necessities of all. That is why this villa generously offer two living rooms and two kitchens, so all the members can snug comfortably. No need to fight for sofas or waiting in line to cook something in the kitchen.
This arrangement will ease the traffic flow in your villa. Having large groups in one place also mean you will need more than a helping hand, that's why this villa provides maid room for your domestic assistance.
Dining room stands before green canopy and is open to the backyard, displaying calm ambience for your dining time. A 15 x 5 swimming pool stretched at the backyard, ready for immediate refreshment in hot and sunny days, walled by trees and greeneries. Vast backyard run between the house and the pool, suitable for parties and event. A free standing office nearby can turned into an impromptu guest house as needed.
Committed to make your life easier, this villa comes with full package of your basic necessities, such as internet fiber optic, 13.200W electricity, water source from deep well, a laundry machine, parking lot enough for two cars and motorbikes, and four storage room that will sufficiently accommodate goods and baggages for the whole group.
Take a more detailed look of this villa here :
http://www.villabalisale.com/property/villas-for-sale/amazing-spacious-villa-with-rice-paddies-view-for-sale-in-canggu
Lovely Real Estate in Padonan Canggu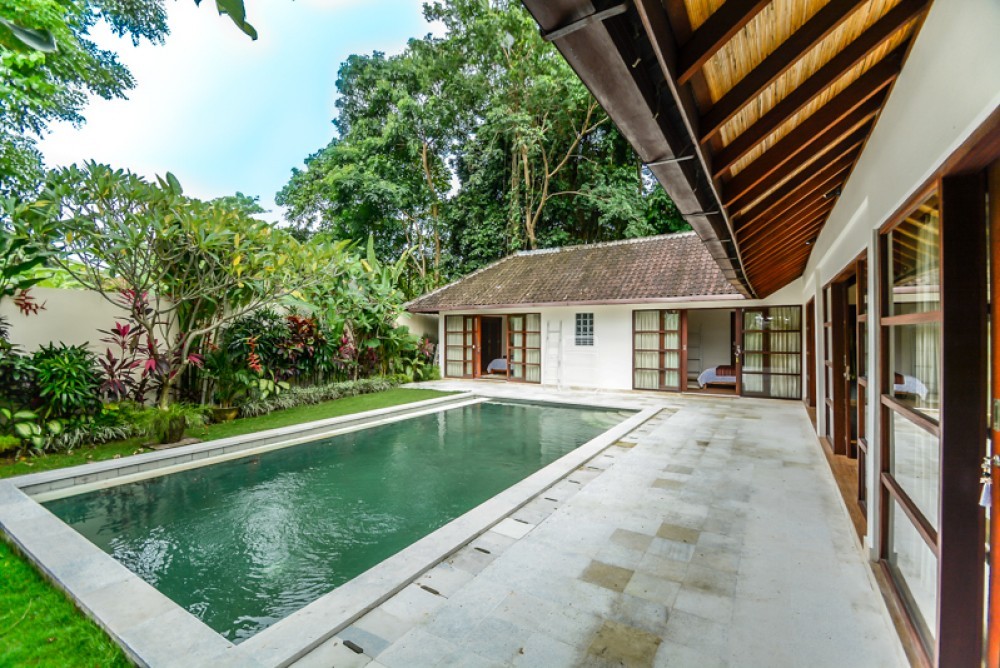 It will only take few minutes of transition for you to feel like at second home once you step your feet at this villa. Woods and natural color largely dominate design of this villa, developing a thick homey feeling. A touch of modern influences, like white sheets bed and grey sofas and pots gives balance to rich color of wood. High quality furnitures completes this villa in style.
Consisting with 3 bedrooms, 2 of them are en-suite, this lovely homey property is just perfect for little family who just start their life in Bali, or vacationing in quite a long time. Should you wish to turn this house into a rented villa, you will get many head turned to you, as most of the vacationeers are nuclear family.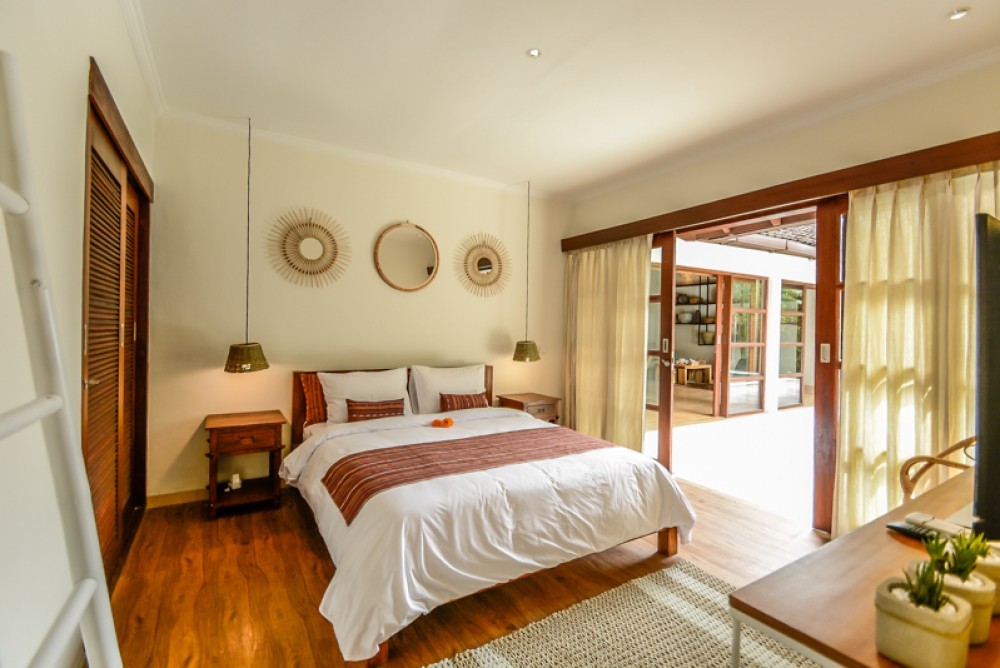 Being natural at heart, this villa tries to let as much light as possible. Two main bedrooms stands overlooking the garden, only being separated with large sliding doors. Imagine waking up in serene morning, walking towards a well groomed garden, enjoying your first cup of coffee in peace. One semi open air bathroom was built inside the master bedroom, allowing you to take bath feeling like being surrounded by nature and fresh air.
The 140 sqm villa was built surrounding a 9 x 4.5 m swimming pool and garden at it center. A huge dining room stands on one of the side, overlooking the pool. Large open air concept was introduced to the dining room, as you can turn it into an undivided space with the garden by sliding the glass door, which act as its walls, open. By opening up the communal space, you can chat along with your family members, who are lounging at the couch, while preparing dinner at the kitchen.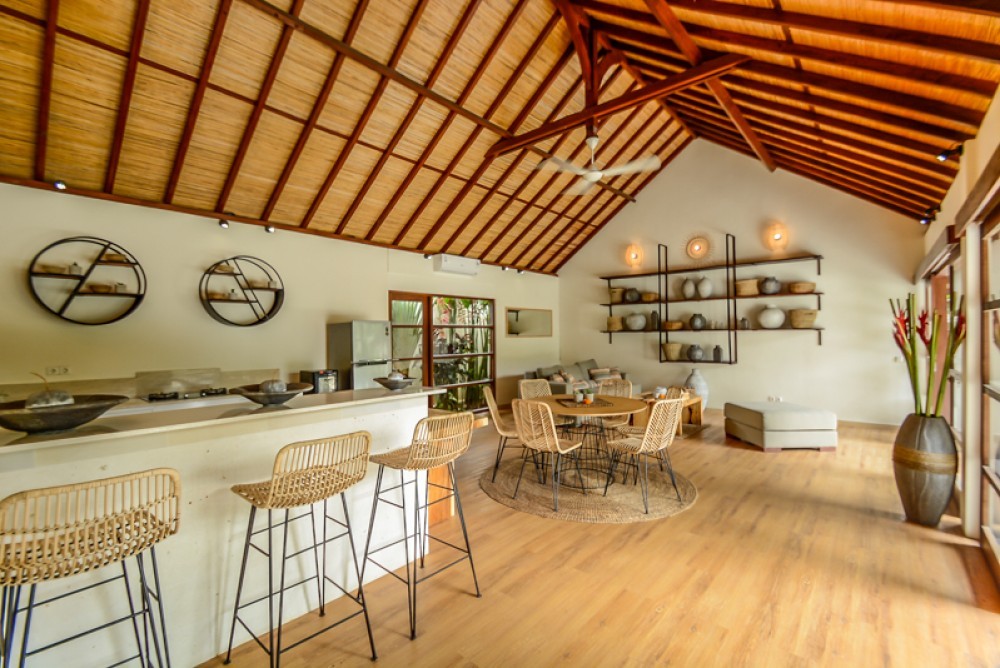 Children can play without obstruction and anyone can easily keep an eye to them while doing their own thing. Large fan in the ceiling and wide sliding glass doors maximizes the flow of natural fresh air inside the room.
Only 5 minutes away from Canggu club, you can enjoy quality rest at this villa without being isolated from the hip. Take a walk to the nearest beach at anytime you want just in 10 minutes reach.
View more photos of this lovely real estate at :
http://www.villabalisale.com/property/villas-for-sale/lovely-real-estate-in-padonan-canggu
Good for Investment Three Bedrooms Villa for Sale in Berawa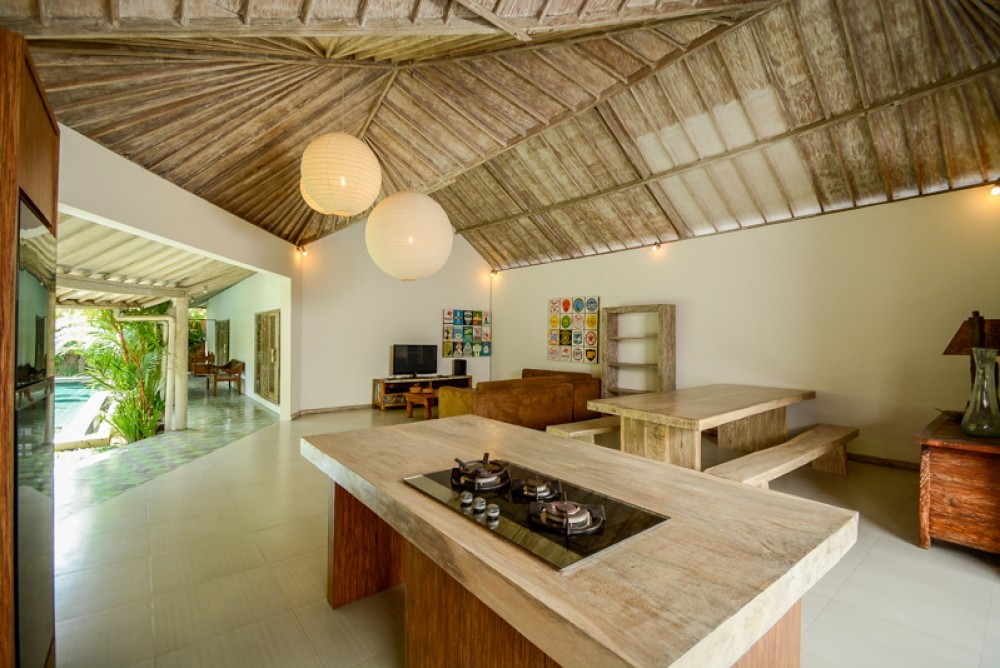 Who doesn't want a cozy, natural home style while living in Bali? This villa was made simple with rustic look, where natural crips color of the wood were displayed in its raw form, enhancing a characteristic of simple living. It creates welcoming ambience and spread warmth all across the room.
Dining room, kitchen, and living room merges seamlessly in one undivided area. The openness of this conjoined space can even more be expanded to the outdoor garden by folding its wooden glass door. A huge 12 x 4 swimming pool lies in the middle of the garden.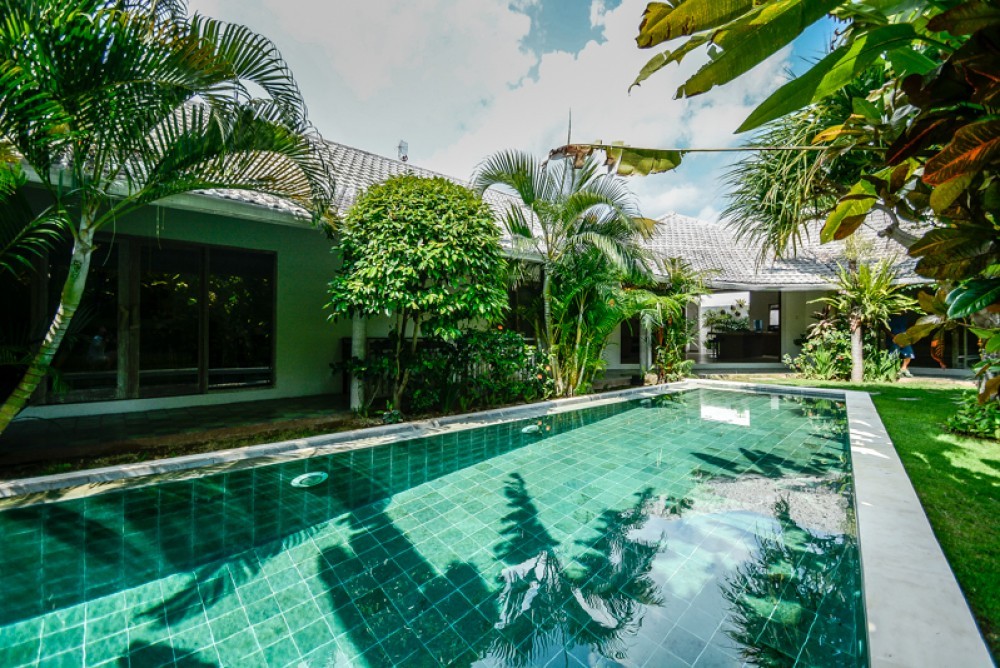 The ceiling is let open without partition, exposing the joists and strengthening the rustic beach vibes on this house. Raw and natural elements in finest quality are used in architecture and furnitures. Decorated in great taste, this one rustic Bali villas is ready to serve your with high living standard and luxury.
Six people can rest comfortably on three spacious and cozy en-suite bedrooms. This 185 sqm villa also comes with four bathrooms, maid rooms, parking lot, AC, 10.000 W electricity, and internet through out the house.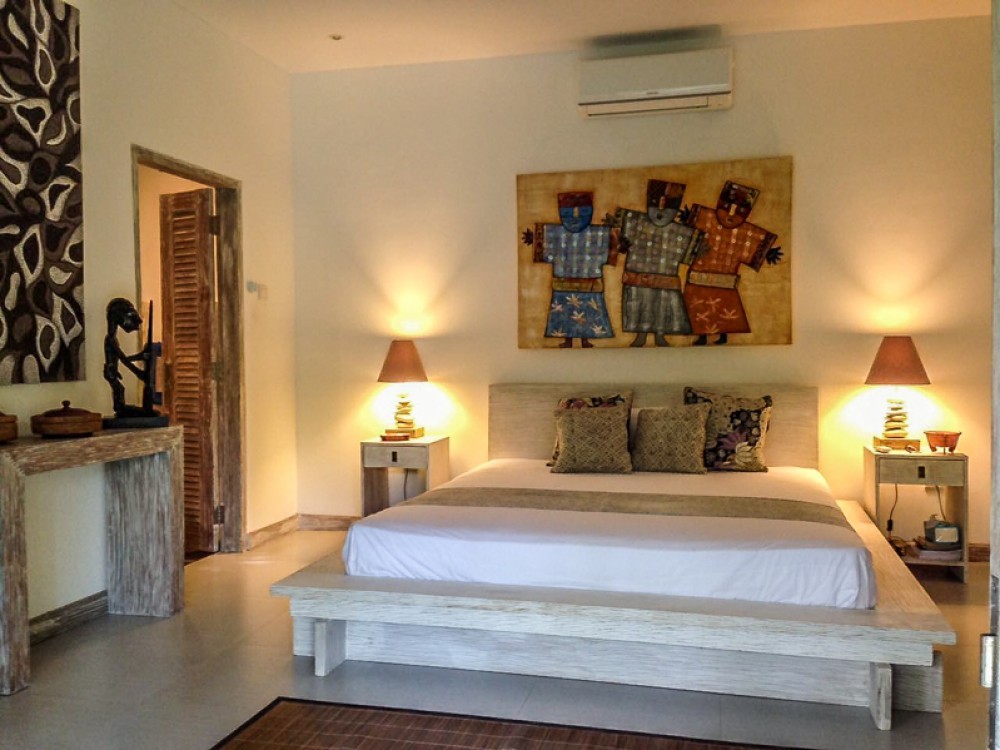 This rustic villa nest in Berawa, Canggu, where you can just have 5 minutes walk to get to Berawa beach, one of the most famous surfing spot among worldwide surfers. Tons of affordable cafes and eatery are available around.

This villa is available on leasehold for 26 years, a perfect investment for you who want to generate good return in the upcoming years.

Get more in touch with this enormous villa here : http://www.villabalisale.com/property/villas-for-sale/cozy-three-bedrooms-villa-for-sale-in-berawa-1

Stunning Beachfront Villa for Sale in Ketewel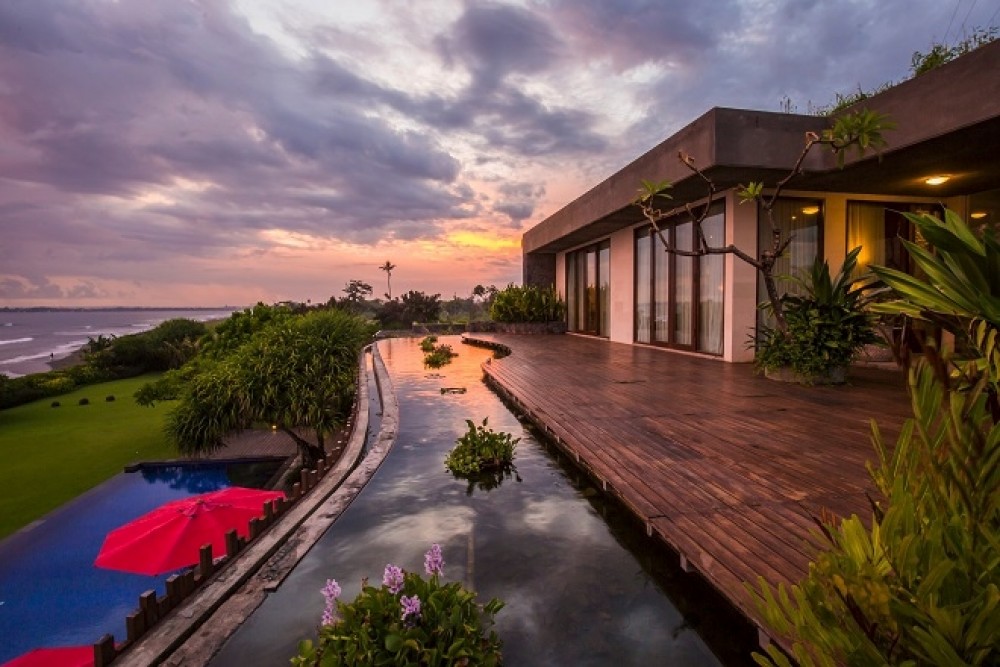 Have you ever heard of Ketewel? The black sand beach is less touristy, which provides perfect peaceful holiday without being too secluded. In fact, you will have the ultimate privilege to see the gorgeous waves without obstruction.
Modern and gorgeous, this multilevel freehold Bali villas was designed in serious luxury. In beachfront Bali villas Ketewel, it's all about living a jet set lifestyle. The exterior of the villa offers plenty of space to relax, including a wooden semi rooftop terrace with pool, large 20 x 5 swimming pool, jacuzzi, and beach-style canopy with circular comfy outdoor sofas for you to chill and have a good laugh with your group.
Spacious will be the first word that will pop up on your head upon entering this villa. This 1000sqm bali villas in peaceful area of Ketewel is obviously large enough to comfortably contain entire extended family vacation or even mid-scale office outings.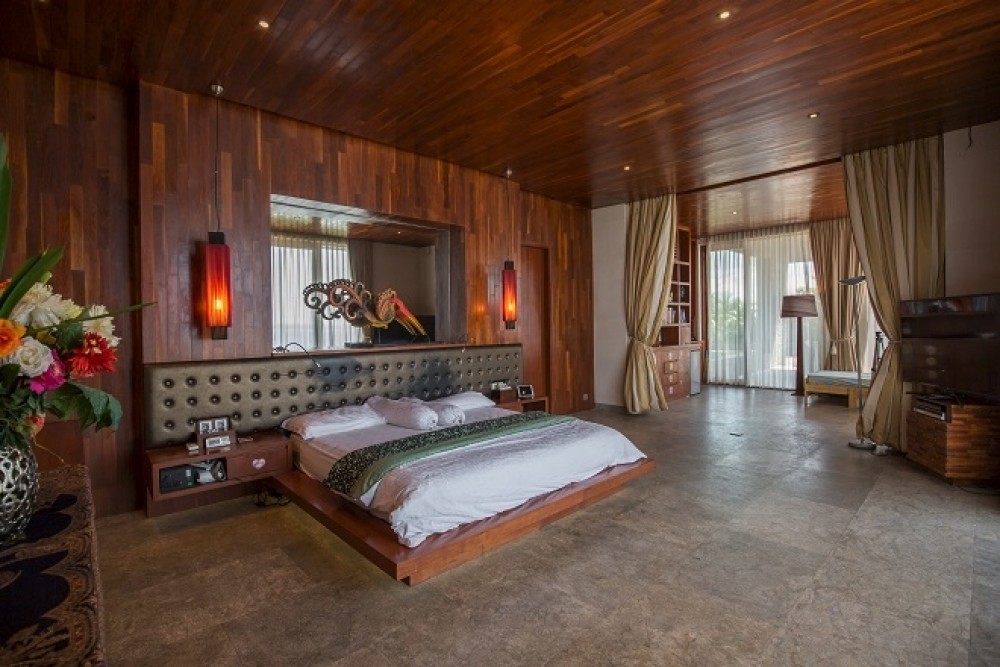 Build in 42 ares of land, the rest of this land are free for you to run round. Or maybe holding morning yoga for the entire group (for a more healthier holiday). Or even throwing a party. Yes, it is that large. And we haven' even get to the inside.
This large family villa comprises entrance hall with two Balinese statue, open plan living and dining room, six bedrooms, two kitchens, and two large living rooms enough for the entire group to have a sit and lounging in total comfort. Three maid rooms, a garage for three cars, storage room, and water source from two deep well come as the extras to this villa.
Tearing down the walls as many as possible, this villa combines living room, wide dining room, and kitchenette, which leads to semi-open terrace at the end of the wall. This airy space is further expanded visually by incorporating full glass door, blurring the line between indoor and outdoor.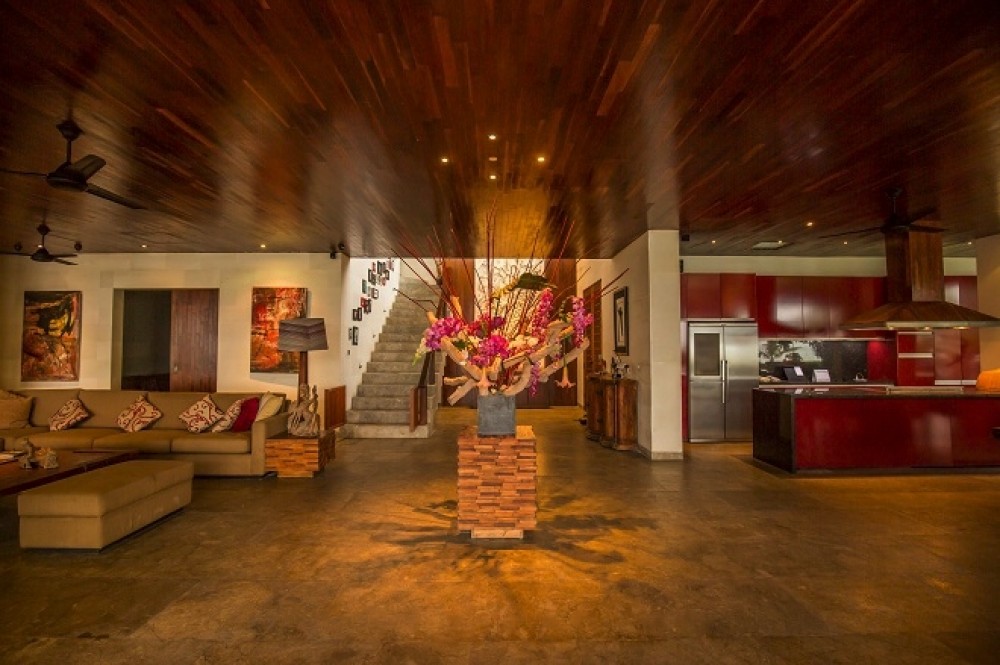 Grande view become key factor of this property. Moving up to the second story, you will get a jaw dropping experience by having large bedrooms overlooking the ocean, welcoming you with superb view of waves overlapping each another in vast blue sea.
With people coming to Bali for indulging in a view they cannot get back home, a beachfront property like this is indeed an ideal investment which will easily gives you good revenue return.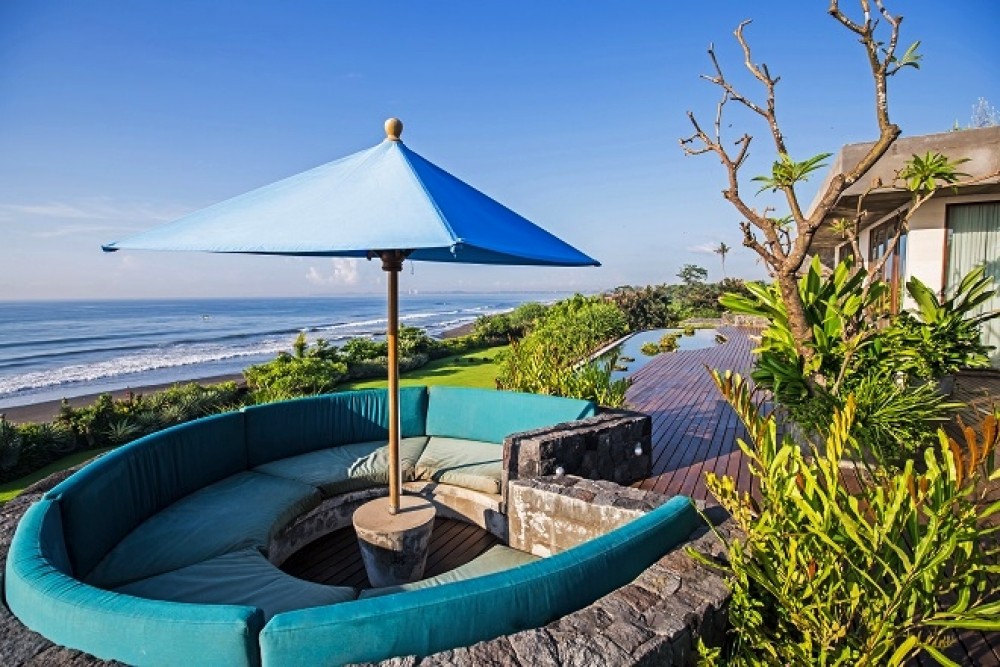 Be prepared to get your jaw dropped by looking at this stunning villa here :
http://www.villabalisale.com/property/villas-for-sale/stunning-beachfront-villa-for-sale-in-ketewel