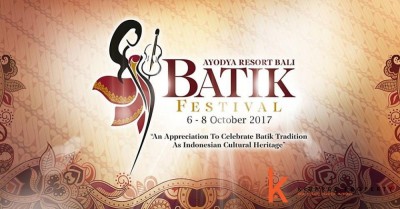 Bali Highlights Week 1 October 2017
Category : Adventure | Posted On Oct 09, 2017
The situation in Bali has been very uncertain in the past three weeks due to Mount Agung. Keeping that in mind Bali Tourism Department has taken a good initiative where they are encouraging all sorts of Tourism professionals and people to join together to show solidarity as one in a prayer event. The prayer event was held on 5th October at 7 pm where not only Hindu Balinese community showed up with their Purnama Kapat Fullmoon prayer but people from every religion and beliefs showed up and prayed for the betterment of the situation.
Other than that the spirit of Bali is up and high and this could be seen through the Bali Vegan Festival. The Annual festival is back with an impressive line up of renowned Cowspiracy/What the Health filmmaker and environmentalist Kip Andersen and a huge range of activities for adults and children, the festival promises to be a fun-filled, educational and delicious event for vegans and omnivores alike
Ayodya Batik Festival 2017 was also a major highlight of last week events. It was so much fun and full on celebration of the recent Batik Day. The exhibition was free for all but the main highlight was the Gala Dinner held on 7th october featuring 14 yummy and delicious main courses. Followed by a buffet dinner with a fashion show on 18th October.