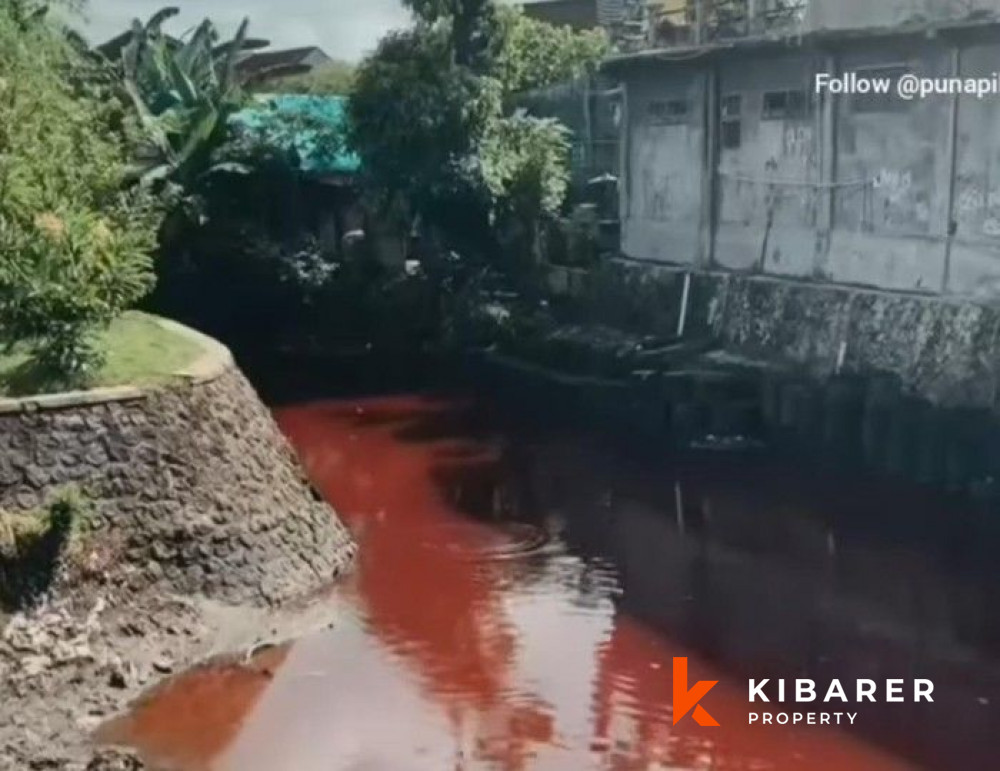 business owner arrested for turning bali river red
Category : Adventure | Posted On May 06, 2022
A video went viral yesterday showing a river in Denpasar turning red - but not in the biblical sense.
Authorities found that all the red was the result of the screen printing company dumping the waste into the water.
The head of the Denpasar Environment Agency, IB Putra Wirabawa, yesterday said that the owner of the company had been arrested and his permit was frozen.
"The root of the problem is screen printing or dyeing companies that litter," he said.
Separately, the Head of the Environment Agency, Agus Sudarmo, revealed that the suspect had the initials S and came from Banyuwangi. The suspect told authorities that when his company installed a waste management system, some of the pipes broke and caused environmental damage.
Agus added that S will be punished according to local regulations and his case will be transferred to the Denpasar District Court on April 13. Under local regulations, S could face up to six months in prison or pay a fine of up to IDR 50 million ($3,480).
Previously, residents complained that the river, which is located in Tukad Mati, Denpasar, sometimes turns red or green due to garbage. Despite admitting there was no smell coming from the river, they informed the authorities of the situation due to environmental concerns.