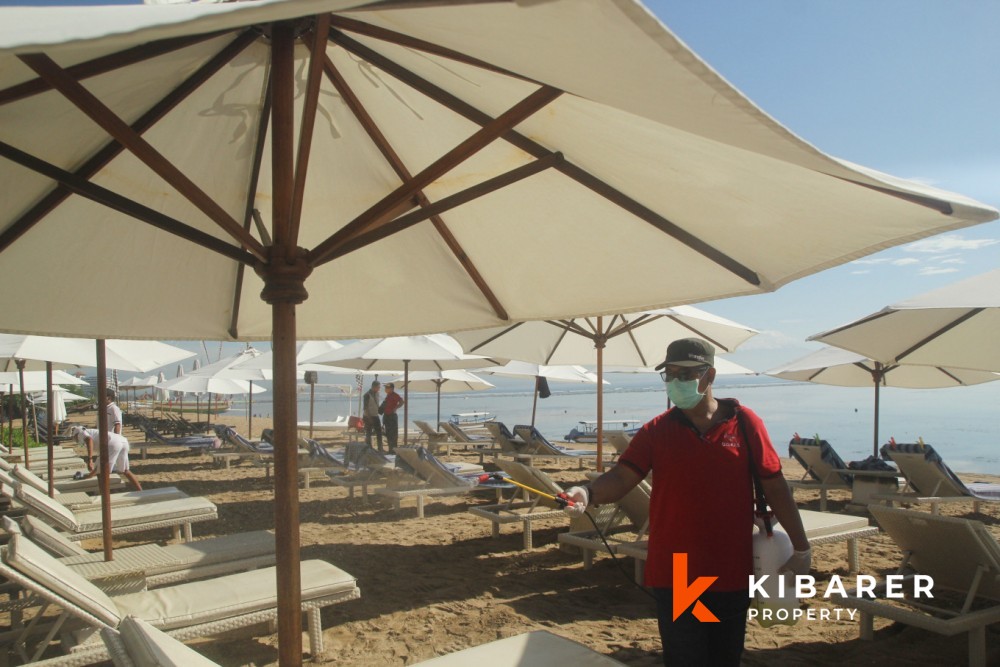 Hotels in Bali preparing for the New Normal for travel-restriction relaxation
Category : Adventure | Posted On May 27, 2020
Health Guidelines are being drafted by the Hotels in Bali the proper safety protocols to cope with the "New Normal" as the administration of Bali is preparing to open the tourist Island for business.
Bali Hotel General Managers Association, Chairman Ketut Swabawa said that it is mandatory to build a detailed new normal ecosystem before the relaxation of travel and tourism.

"Bali is ready to face the new normal, to reopen the island for tourists amid the COVID-19 pandemic. However, we should build a thorough new normal ecosystem in Bali," Ketut said on Tuesday as reported by tempo.com.
"Hotels, for example, should implement strict health protocols not only within their facilities, but also in their transportation and food supplies," he added.
He also highlighted that following these health protocols may increase operational expenses for the hotels but there is no other option.
"If a guest contracted COVID-19 [at a hotel], it would have a negative impact on Bali tourism," he said.

I Made Ramia Adnyana, deputy head of IHGMA's central executive board said that Bali tourism agency is properly preparing the guidelines for the new normal.

"The guidelines include protocols on arrivals at the airports, transportation for tourists, etc," Ramia said.
"Hotels have also prepared guidelines for operation during the new normal such as checking guest temperatures using thermo guns, providing handwashing facilities, maintaining hygiene in public facilities such as elevators and restaurants and providing payment gateways to minimize guests' contact with hotel employees," he said.
All rooms, he said, should also go through an ozonation process after each use. Hotel guests were also required to wear masks.