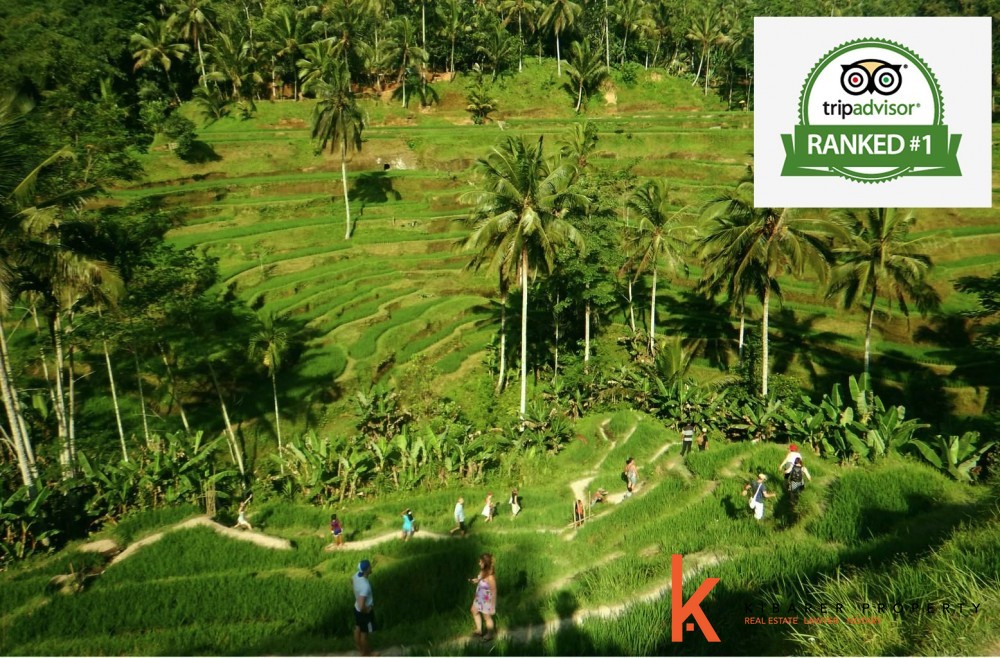 Important Tips for Bali Travellers
Category : Adventure | Posted On Sep 21, 2019
KEY FACTS :
Visa Regulations are based on your passport / nationality

Over 160 nationalities need no Visa (FREE ENTRY; max. stay 30 days)

A Free Entry Stamp CANNOT be extended

Passport must always be valid at least 6 months (for social visa 12 months) from day of arrival. No exceptions.

Keep a page on passport empty for stamp or visa sticker!

Day of arrival counts as day one, day of departure counts as full day

Penalty fee for overstaying IDR 1,000,000 per day (USD 70)

Don't bring more than IDR 100million in cash (USD 7000)
Bali "The Island of Gods" has gained a lot of reputation in the past decade. Love it or hate it Bali is the place where tourists just won't stop visiting. Being the top destination of 2016, it is now constantly gaining attraction from the first time travellers. We at Kibarer Property would like to share the best practices with our first time travellers to make their trip wonderful and memorable.
1) Pick Your Stay According to Your Needs:-
Bali offers every lifestyle from partying crazy, thrilling adventures to serene quiet comfort. So before buying your tickets and packing your bags you should always pick the location that suits your needs. For example if you want to party and don't care about the noise and rush hours, Oberoi or Batu Bolong are the places for you.
Looking for luxurious up scaled living standards, Seminyak it is (Check some villas HERE)
Love the greenery and spirituality Ubud is the place (Amazing place HERE). Seeking isolation away from the crowd Pemuteran or Munduk is ideal for you.
Safe family trip with water activities and top security resorts Nusa Dua it is.
You want to have a very tiring day out, Why not climbing the Mount Batur in the morning and snorkeling in Amed the afternoon?
You are always welcome to consult with us or you can find a lot of reliable travel advisory companies in Bali.
Moving in and Moving Around
Always remember to bring cash on your Bali flight as you'll need to pay around $35 USD per person as entry visa at Denpasar Airport. Another tip is that older $100 bill won't be accepted only post 1997 $100 notes are accepted.
Note than you can bring only one bottle of alcohol, the authorities will be checking your bag upon Arrival.
About transportation, Uber is not active in Indonesia but you can use either GRAB or the famous local App GOJEK which will allow you to order car, Bike, food and even massage at your place. You will definitely need it.
Another important tip, you will need internet for all of this, you can just order a SIMCARD HERE and will be delivered to you upon arrival.


Money Management:-
Yes money management is indeed the most important concern in Bali. The cheapest way to exchange money is to withdraw money straight from your debit card while you are abroad. However if you are still looking to exchange money in Bali, always exchange money from the authorised money changers with proper office setups.
Do not bother exchanging money from small shops with "higher" rates, they have a magic technic which will make disappear half of your bills!
Stay Hygenic
Yes you may have to carry your own supplies if you intend to travel and explore the wilderness of Bali. We recommend that you carry your toilet wipes and hand sanitisers. Outside the high end touristy areas of Kuta, Seminyak, Legian you are going to find most rest rooms as local types which usually do not have toilet papers or hand soap. To avoid bad belly you should always drink bottled branded bottled and avoid tap waters at every cost.
Love the Locals
While you do not want any one to be rude with you, you should also expect the same for the others. As you're in a foreign country and of course you are unaware of their customs so you can offend them without even realising. So here are some precautions that we are giving you in advance.
Prefer using your right hand even if you're a lefty.

The local balinese traditions doesn't use toilet paper as they rely on water to wash up instead. So the left hand in general is considered polluted so they avoid using it for primary purposes like eating, shaking or touching. So always use your right hand for these purposes.

Pointing Stuff.

Well that's self explanatory pointing at someone or in general is considered rude in most areas of world so Bali isn't exception either.

Watch Your Step

. Balinese people put little packages of flowers, herbs, snacks, incense etc covered in woven palm leaves every morning as an offering to the creator. You might step on them by mistake but always watch your step do not purposely walk over them as it will be deeply offensive to any Balinese local who will witness it.

No Head Touching

. Locals believe the soul resides in the head – making it off limits for people to touch.
The last but not the least,

Respect Religious Gatherings

. No brainer this one but yes it surely does require a lot of patience. Remember that you are visiting their country you have to respect their values, traditions and religions. So if you are visiting Bali during holy days like Nyepi you might get stuck in a religious procession so take a deep breath and well try to embrace it while waiting for it to pass. Honking or shouting at people to move quickly is definitely a No No.