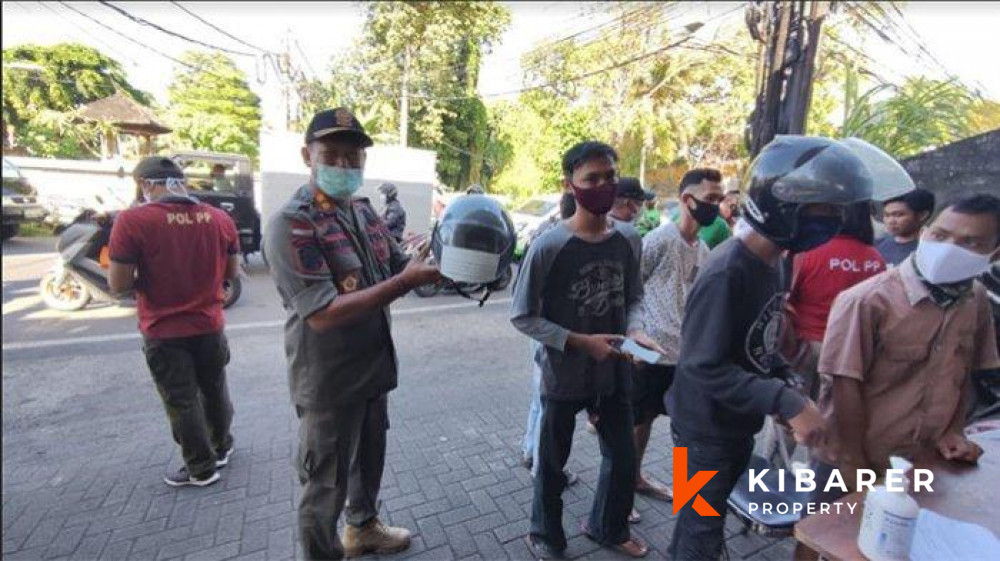 in one hour 40 mask violators caught in denpasar
Category : Adventure | Posted On Jun 13, 2021
Hundreds of people were caught without masks at a random checkpoint in Denpasar today, demonstrating the relaxed attitudes toward mask wearing in Bali, with authorities collecting approximately IDR2.2 million in fines in an hour.
The Public Order Agency (Satpol PP) in Denpasar said that his staff captured 40 mask rule offenders in that short period, 22 of whom were fined IDR100,000 (US$7) each.
Since last September, Bali has enforced an obligatory mask requirement, with offenders liable to fines or other types of punishment. This time, the remaining 18 members of the group were forced to perform push-ups, recite the Pancasila, or sing the national song.
I Dewa Gede Anom Sayoga, the chief of Satpol PP Denpasar, stated that when discovered, the violators gave a variety of justifications.
"They said they forgot their masks, didn't want to wear masks anymore because it suffocates them, and others said the virus didn't exist any longer," Sayoga explained.
"The purpose of this random check is not to punish the public, but to ask everyone to be disciplined and [help] prevent COVID-19 transmissions. "It is preferable to prevent sickness than to treat it," he stated.