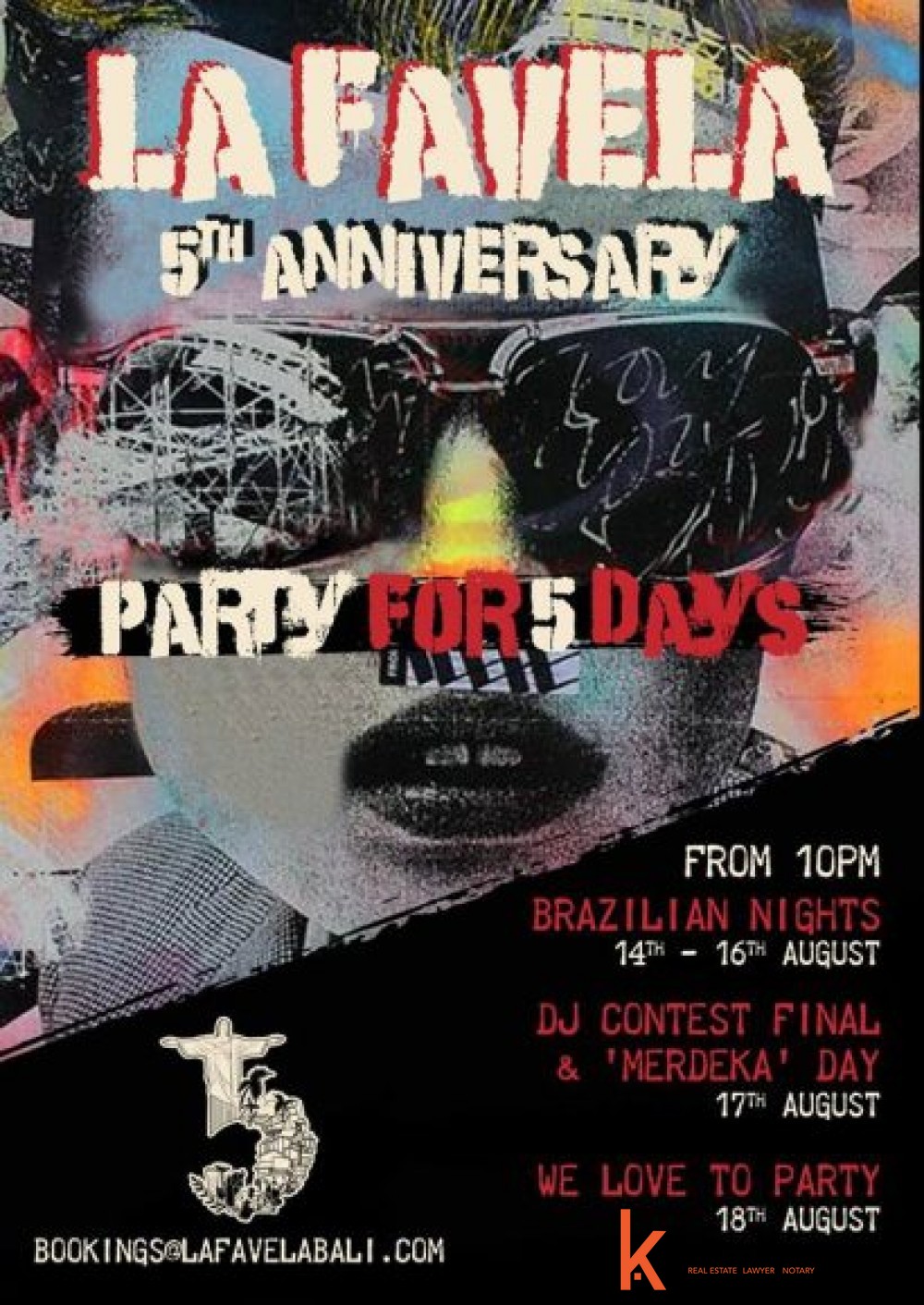 la favela 5th anniversary
Category : Adventure | Posted On Aug 08, 2018
La Favela 5th Anniversary
This year we see things BIG…..
5 DAYS of special parties for 5 YEARS with us!
Why celebrate La Favela Bali birthday on 1 night when we can do it on 5 days ?!!
Brazilian Nights
14th – 16th of August – Tuesday-Thursday
Themed party in the warm colors and atmosphere of Brazil with carnival dancers, capoeira shows and live samba drummers! Special cocktail menu with Latino touch is waiting for you.
Final of DJ Contest & Merdeka Day
17th of August – Friday
Merdeka Day – celebration of Indonesian Independence Day! All Indonesian guests will receive FREE WELCOME DRINK!
Grand Final of DJ Contest that took place in May & June in Attika Bali (3rd floor). Expect best of the best DJ shows!
We Love 2 Party
18th of August – Saturday
And for the last night, to close this extraordinary b-day party, 5 best DJs of La Favela will serve epic experience!
Wow! You can not miss that!
Dancers * Performances * Samba * Decos
Free entry
Booking and VIP Tables!
lafavelabali.com/book-a-table
[email protected]
Event Date
Start:
August 14, 201810:00 pm
End:
August 15, 20183:00 am
Fees & Tickets
---