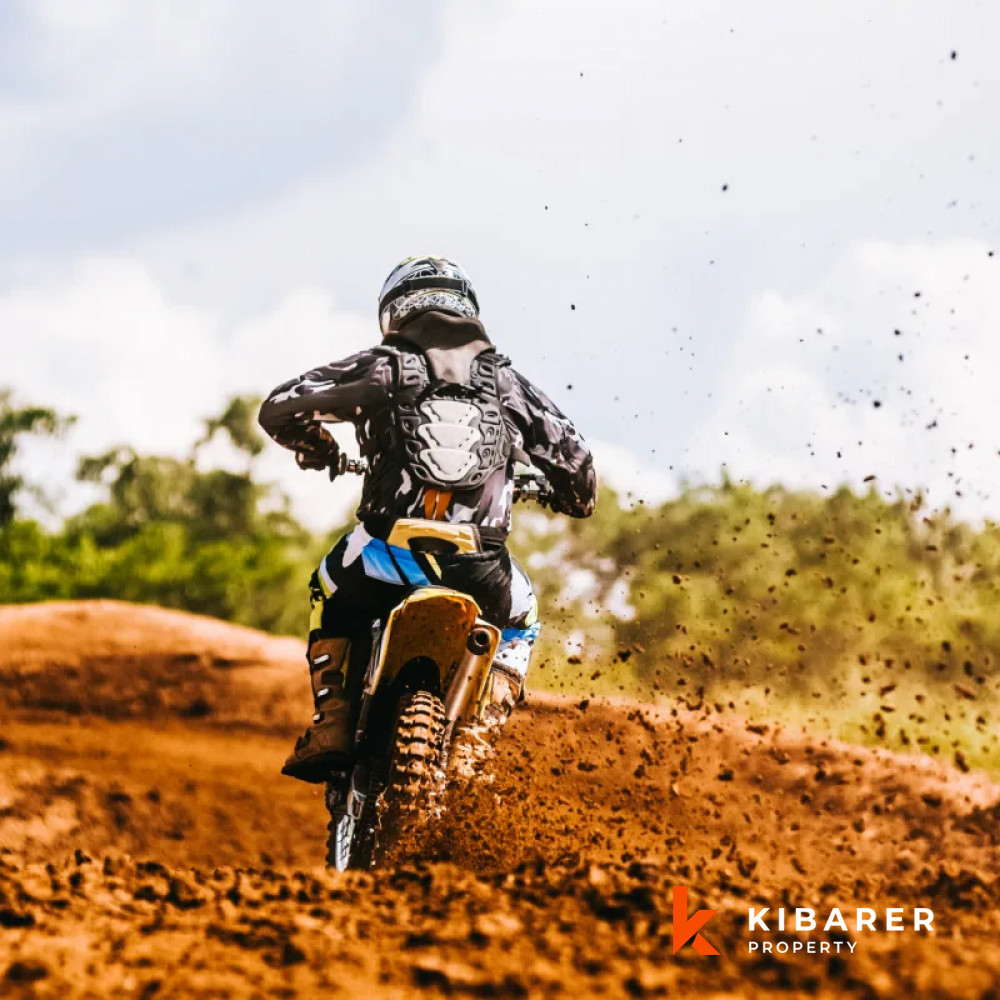 motocross race track to be developed in bali by a local entrepreneur
Category : Adventure | Posted On May 16, 2022
A serial entrepreneur in Bali intends to develop a motocross race track in the village of Saba in Gianyar. The project involves turning farmland into an off-road race track while generating a new source of income for local farmers.
Gusti Ngurah Anom or familiarly called Ajik Krisna is one of the investors of Krisna Souvenirs. At the lobby meeting, Krisna presented his plan to stakeholders, local farmers and the wider community. He shared that he wanted to build a motocross track near a tourist accommodation in Saba village.
He said there are currently no such facilities in Bali, noting that while there are certain areas where dirt bikes can be ridden and raced, there are no specific tracks. There are also no formal facilities for racing.
The problem with Krishna's plans is that his future race track traverses land currently used by small farmers for agricultural purposes. Krisna said the development of the race track will bring new sources of income for local farmers. He said farmers could sell their coconuts to visitors and make a profit from ticket sales.
According to Krisna, this racing event is able to attract up to 500 people as spectators. Calculating, he shared that if the entry ticket was IDR 150,000 per person, it would be IDR 75,000,000 ($5,150) per event. This is not part of his plan to reap these financial benefits for himself, he has made it clear that his intention is to return a percentage of the income to farmers as compensation for the use of their land.
Krisna plans must be approved by farmers, community representatives and other land inquiries. He wants to reach a compensation agreement with farmers and the community, rather than renting private land. He shares that if such a compensation agreement cannot be reached, he will start looking for options in other villages.
It seems that it does not yet have its own financial support, therefore a compensation agreement is needed. At the meeting, he said "we can only compensate for the harvest or other cooperation." We haven't been able to get any leases or contracts." This lack of financial support can be a source of concern for local residents who could potentially sacrifice their entire crop before realizing any financial benefits.
There are several companies in Bali that already offer ATV tours in the countryside. Tourists only need to check the tour operator's website to see that there are already dozens of opportunities to explore the Balinese countryside on a quad bike. Although Krishna's plans are aimed at international tourists, it seems his vision is to cater to the needs of the motorsport fan community.
The motocross community in Indonesia is very large. In 2018, the International Motocross Grand Prix was held on Bangka Island in Sumatra and attracted spectators from all over the world. Some may see Krishna's plan as a very smart decision. The track and event will bring a niche but significant number of visitors to Bali, both domestic and international. Services around the track will generate income for the community, either through the sale of souvenirs, food and beverages or mechanical services for bicycles.
On the other hand, motocross bikes are noisy and plans to locate the track near existing tourist accommodations may run into obstacles. In addition, converting more agricultural land in Bali for tourism purposes is a risk, especially as the economy emerges from the Covid-19 pandemic. Local farmers and surrounding communities must take calculated risks to support Krisna's vision or continue to pursue their traditional sources of income.