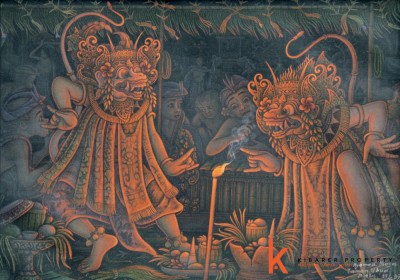 observes and reports on developments in the Bali and Indonesian art scenes 2017
Category : Adventure | Posted On Oct 10, 2017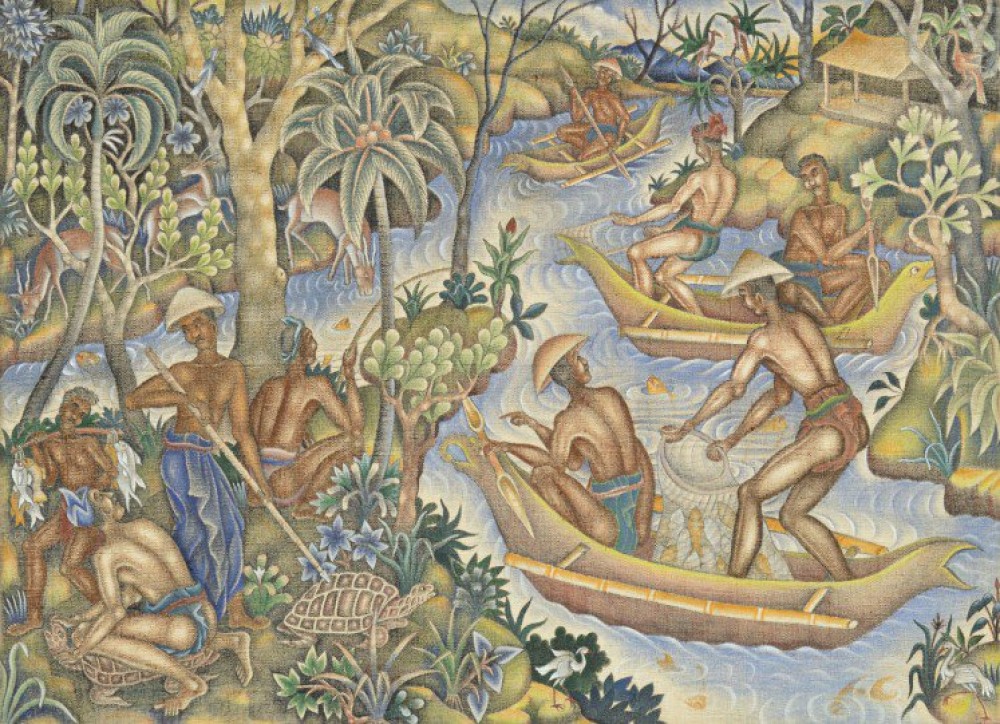 Art auctions are an exciting and accessible way to grow your collection.
For the curious observer and new buyers, auctions are a fascinating process that gives insight into the art world, often perceived to be opaque, mysterious and even intimidating.
Auctions allow opportunities for new buyers to enter the market often at well below gallery prices, which can be cheaper than purchasing directly from the artist's studio.
The Larasati Auctioneer's upcoming Traditional, Modern and Contemporary Art auction to be held in Ubud, Bali, on Oct. 8 offers 80 lots of fine art for sale in various categories, including Indonesian and Balinese art, and catering to the budgets of new buyers, intermediate collectors and the connoisseurs.
Since February 2016, real time internet bidding has been available through the Larasati website, opening the auction to a global audience. Real-time internet accessibility allows prospective buyers to follow hammer prices to assess the market and the level of interest of a certain class or individual lot, while also allowing for bidding strategies to be revised.

A feature of the twice-yearly Larrasati auction is always the fascinating array of modern-traditional Balinese paintings available for sale. The genre evolved through the influence of the Pitamaha Artist's Association, established in 1936 in Ubud to oversee the growth of this art style catering for new burgeoning markets that quickly developed during the first wave of tourism to embrace Bali.
Lot 561 'Burung-Burung Surgawi' by Dewa Ketut Rungan (Larasati/File)
Two works of interest by masters of the Pitamaha are Lot 565, Perebutan Tirta Kamandalu by Anak Agung Gde Meregeg (1912-2000) with an estimated price between Rp 60 million (US$4,418) and Rp 80 million; and Lot 575, Sang Hyang Jaran by Tjokorda Oka Gambir (1902-1975), with an estimated price between Rp 20 million and Rp 25 million.
These paintings offer excellent buying opportunities if purchased within the undervalued estimated prices. Both artists have had enormous influence on the development of Balinese art. Gambir is one of the founders of the Ubud School of painting, while Meregeg, one of the first students of Walter Spies (1895-1942), is the grandfather of celebrated Ubud painter A.A. Anom Sukawati.
New buyers have excellent opportunities to enter the market with Lot 505, Broken Triangle, 1990, by Made Wianta, which has an estimated price of between Rp 5 million and Rp 7 million; Lot 510, Dua Wanita Jawa, 1988 by Bagong Kussudiardjo (1928-2004) with an estimated price of between Rp 6 million and Rp 8 million; and Lot 511, Figur Wayang, 1990 by Pande Gde Supada, which has an estimated price of between Rp 6 million and Rp 8 million. Both Wianta and Supada played formative roles in shaping Balinese modern and contemporary art in the 1970's.
For buyers prepared to hold works for a 10-to 20-year period, some good long-term investments are available here. Lot 564, Calonarang is an ink-on-paper work by respected Sanur painter Ida Bagus Nyoman Rai (1915-2000) and has an estimated price between Rp 10 million and Rp 12 million. Lot 566, Mythological Scene is a stunning work by Dewa Nyoman Leper (1917-1984), with an estimated price between Rp 15 million and Rp 18 million. Nineteen-year-old Pande Made Dwi Artha typifies the talented new generation of Batuan painters that promise an exciting future for the most loved and critically acclaimed genre of Balinese art. His dynamic and fascinating take on the culture of corruption, Lot 534, People Are My Toys, has an estimated price of between Rp 7 million and Rp 9 million.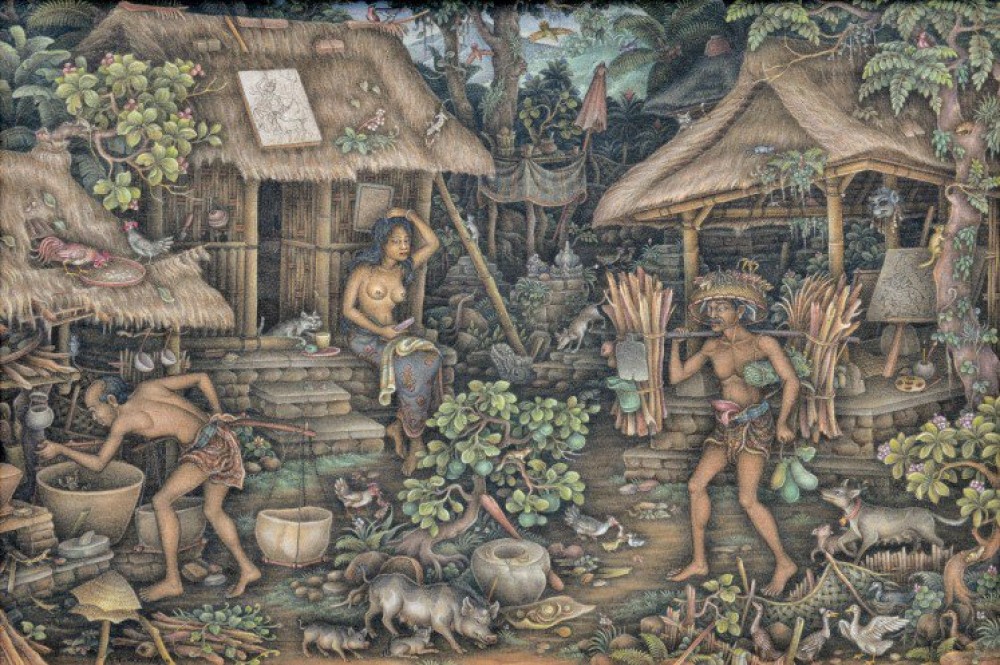 Read more @
www.thejakartapost.com