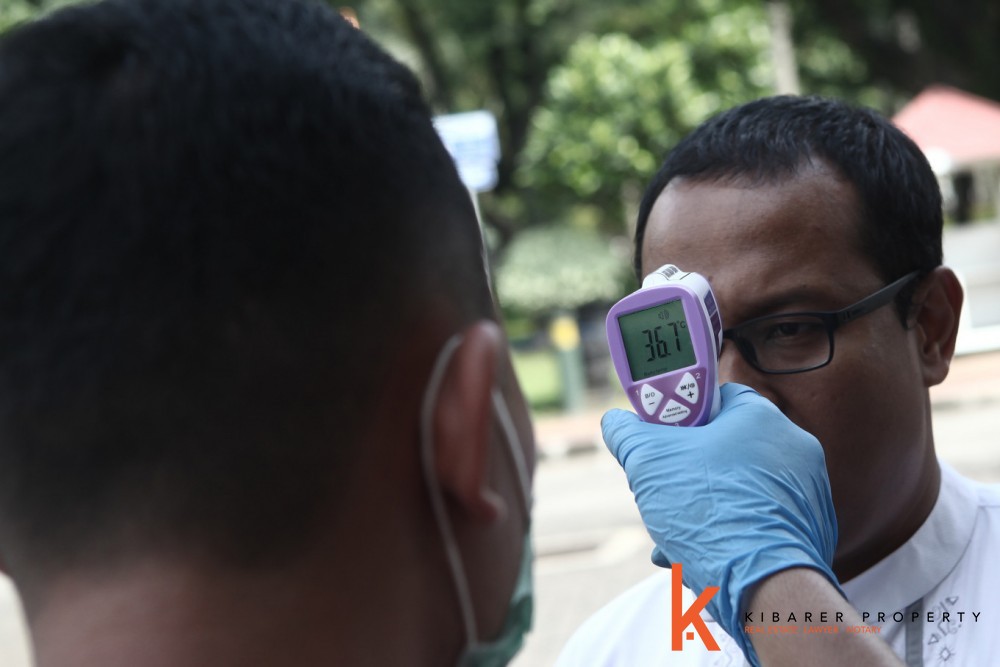 Play Your Part in Debunking Hoaxes & Misinformation about Corona Virus
Category : Adventure | Posted On Mar 09, 2020
With the current epidemic of Corona virus that has the whole world worried we may seem powerless to stop it. As most of us are not Doctors or health professionals that are trained to face this kind of outbreak. Secondly we can not stop something that has not stepped or developed roots in our country at all.
President Jokowi has confirmed two case of Corona Virus on Monday. After the announcement, the Health Ministry's Disease Control and Prevention Directorate General secretary, Achmad Yurianto, said more tests would be carried out to prevent the spread of the virus.
Health Ministry previously insisted that no cases have been recorded in the country and Harvard University responded with a study that argued it being impossible of no cases being reported in Indonesia. Health Minister Terawan Agus Putranto considered that study as "insulting". he insistence that there were no cases continued, even as several foreigners tested positive after visiting Indonesia.
Now after this we believe that Terawan and his staff should take this matter a lot more seriously along with the public discussions. He also needs to coordinate himself more decently on how to address at public/press forums.
Achmad Yurianto incorrectly explained the difference between COVID-19 and SARS-CoV-2. COVID-19 is the official term the World Health Organization (WHO) has given to name this outbreak. Meanwhile, SARS-CoV-2 is the proposed name for the virus that caused the outbreak. Despite the blunder, Yurianto was later appointed as spokesperson for COVID-19-related matters in Indonesia.
While its easy to question the preparedness of Health Ministry we however can not play the helpless card either. We are a privileged nation with great access to higher education and abundant information over the internet. We also need to take responsibility and educate ourselves along with our community and not just look towards blaming the health ministry.
For example as the fear of epidemic caused the panic, we started buying masks frantically without verifying which resulted in the sky rocketing prices of the masks. While the way health minister explained was wrong as he said " "It's your fault you bought the masks" he was partially right as well.
It was our part that we chose to get fooled by this information, as masks are not required by everyone only in case you re coughing and sneezing. WHO has also recommended to wear the masks only when you are taking care of corona carriers or when you seem to exhibit the symptoms.
As a responsible citizen we strongly suggest to refrain from sharing any unverified information about Corona virus through the posts or statuses. If you are confused about anything concerning COVID-19, such as the safety of packages from China, the effectiveness of certain medications to prevent or treat COVID-19, or whether pets like dogs or cats can transmit the virus, please search for the answers from the homepages or social media accounts of trusted health organizations. At the moment, I only recommend the WHO website and its verified social media accounts.
Same goes for interpreting the news, as most journalists and writers are not health experts. Health Ministry's staff mistake about addressing the difference between SARS and Corona is a big example. Yurianto should have understood the terms, but the media should have also elaborated, instead of only providing fragments of information.
It is more responsible and important to spread proper verified information and educate the public about the precautions. How to wash their hands, using the correct procedure of wearing face masks than to spread false information about the origins of the virus or it being the new SARS virus or a biological weapon.
We may seem powerless but remember Information is power as well. So make sure you spread the verified correct information as much as you can and debunk any misinformation that you see over the internet or in people around you. With a vaccine still several months away, there is no more effective mantra to prepare for an outbreak than transparency and collaboration, supported by a healthy social media environment.