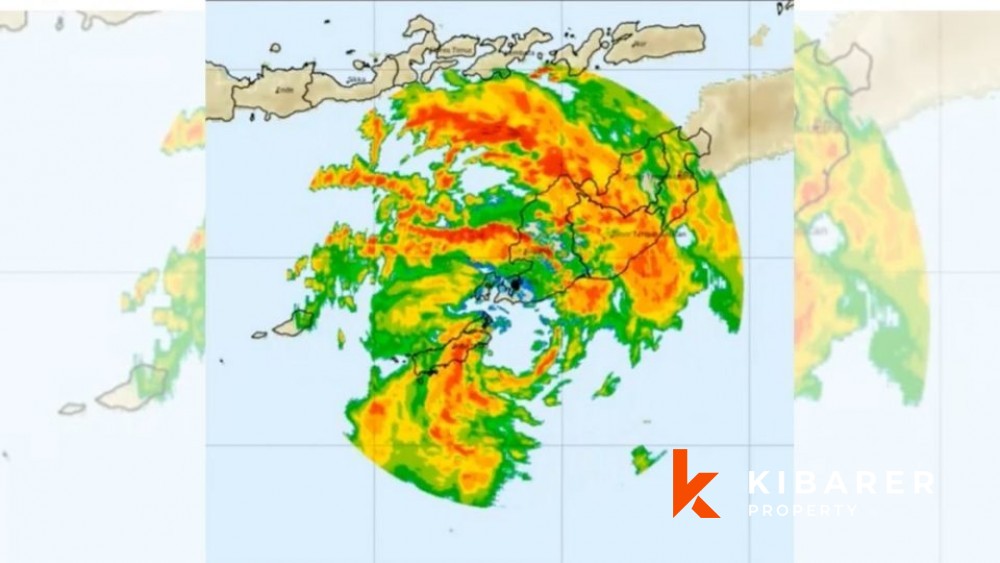 seroja the tropical cyclone is the strongest indonesia has witnessed in last 13 years - officials
Category : Adventure | Posted On Apr 08, 2021
Indonesia has witnessed the strongest Tropical cyclone which triggered flash floods and landslides in Nusa Tenggara in the last thirteen years, An official said.
The head of the Meteorology, Climatology, and Geophysics Agency (BMKG), Dwikorita Karnawati emphasized on the impacts of climate change after heavy torrential rain and strong winds from Seroja, the tropical cyclone that inundated the several parts of of East Nusa Tenggara (NTT) and West Nusa Tenggara (NTB) on Sunday.

"This is what we all need to be aware of, that we must really mitigate [the impacts of] global warming, if not the situation with these cyclones will become a regular occurrence every year," Dwikorita said during a virtual press conference.

This extreme event unfortunately killed at least 128 people as of yesterday, driving thousands out of their home while more than 100 are still missing. More casualties are expected by the officials. According to the National Disaster Mitigation Agency (BNPB), the tropical cyclone Seroja affected 10 regencies and one city in NTT, and one regency in NTB.
At least 10 tropical cyclones have been detected since 2008 by BMKG Jakarta's Tropical Cyclone Warning Center, Seroja the latest is the strongest which was detected by the agency on 2nd April.
Seroja is considered different from the others as it has moved close to the land as compared to the previous ones which makes it more destructive. This is the first time that Cyclone has moved this close to Indonesia triggering such a tremendous destructive impact.
"This is not common. That's why we need to evaluate because [it's possible] that this was caused by increasingly warm surface-level temperatures of the ocean," Dwikorita explained, noting that climate change could be to blame.

In a separate discussion The Indonesian Forum for the Environment (Walhi) in NTT shared that the fatal destruction caused by Seroja were also triggered due to illegal logging, land conversion and mining.
BMKG has also warned of further extreme weather events including heavy rain, lightning and strong winds in the coming days in NTB and NTT as Seroja moves away from Indonesia.