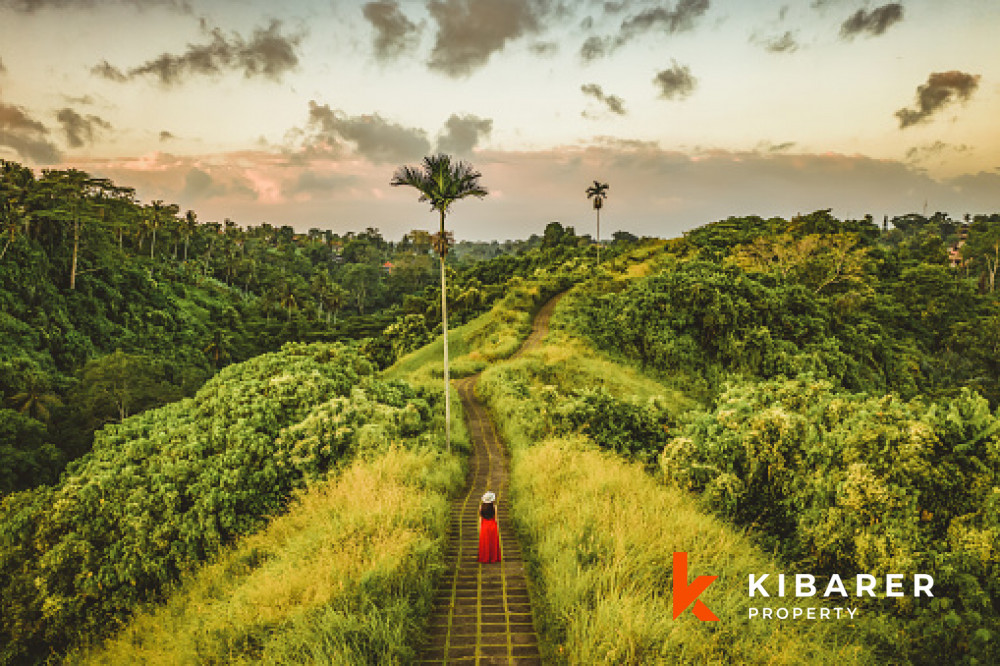 slow recovery of nature, culture and tourism in bali
Category : Adventure | Posted On Jun 29, 2022
Bali is renowned for its pure white sandy beaches, and while most visitors to the island stay on the coasts, the island has so much more to offer. Bali has something for everyone, from traditional towns to breathtaking natural vistas to thrilling climbs, ATVs, and zip lines.
Although nearly one million tourists returned to Bali in the last month, the tourism industry's sub-sectors are not recovering at the same rate. While hotel occupancy in coastal resorts like Kuta and Sanur is increasing, experiential tourism inland is failing to recover.
Only 9 of the regency's 26 tourism towns have reopened since the lockdown, according to the Tabanan Tourism Office. I Gusti Ngurah Agung Suryana, the head of the Tabanan Tourism Office, accused tourism village administrators of a lack of creativity and promotion. Though, bigger forces may be at work. Innovation alone will not be enough to entice tourists to return to Bali's famous tourism communities.
The expense of marketing is significant, and village leaders require assistance in promoting the experiences they provide to the appropriate audiences. He also asked locals to play an active part in luring tourists to the area. Local residents' participation in the form of sharing culture is the foundation of the tourism model; without their excitement, the initiatives will not recover.
"We continue to encourage the redevelopment of existing local expertise, including how to promote the presence of tourist villages, because present tourism must be supported by the existence of tourist villages," he stated. Tourists are bored of vacationing in cities and have decided to experience a new ambiance in the countryside."
Suryana went on to claim that he is instructing tourism village managers to use social media to advertise their experiences since it is a low-cost alternative that is available to many of the 17 tourism villages that have struggled to reopen. "We in the district merely encourage coaching via WhatsApp groups so that the tourism village can continue to thrive," he said.
Suryana told local reporters that the 17 tourism settlements are spread throughout 10 sub-districts in Tabanan. Tabanan is a major Bali Regency that includes popular tourist destinations such as Tanah Lot Temple, Balian Beach, and Ulun Danu Beratan Temple. Nature tourism, trekking, and cultural encounters are the basis of the tourism programs in the 17 settlements. In Bali, demand for nature, culture, and adventure tourism has not recovered as swiftly as the desire for beach and coastal vacations.
Although Suryana may feel isolated in his attempts to revitalize Tabnana's rural tourist programs, his sector has not been neglected. Sandiaga Salahuddin Uno, Indonesia's Minister of Tourist and Creative Economies, held a news conference on Monday to outline tourism plans for the rest of 2022. He also discussed his strategy for increasing and diversifying tourism in Bali.
The International Conference on Ecotourism will be held in West Bali National Park in July. This presents an opportunity for the island to tackle the sluggish recovery of the ecotourism sector, despite worldwide trends favoring ecotourism as the norm.
Bali will also host the G20 Summit in November, with organizers emphasizing the importance of promoting Balinese culture and heritage. The summit is followed by a series of delegation field tours. Although these tourists are believed to be traveling to Guyana Regency, the media attention surrounding these incidents may assist draw greater notice to what adjacent Tabanan has to offer.
The recovery from the effects of the pandemic's two-year impact has generated an entrepreneurial spirit in some Bali towns. A group of teenage conservationists is attempting to put Temesi Village's secret waterfall on the tourism map in Gianyar Regency.
It is apparent that communities around Bali are working hard to ensure that everyone, particularly micro and small companies, benefits from tourism money as the island recovers.