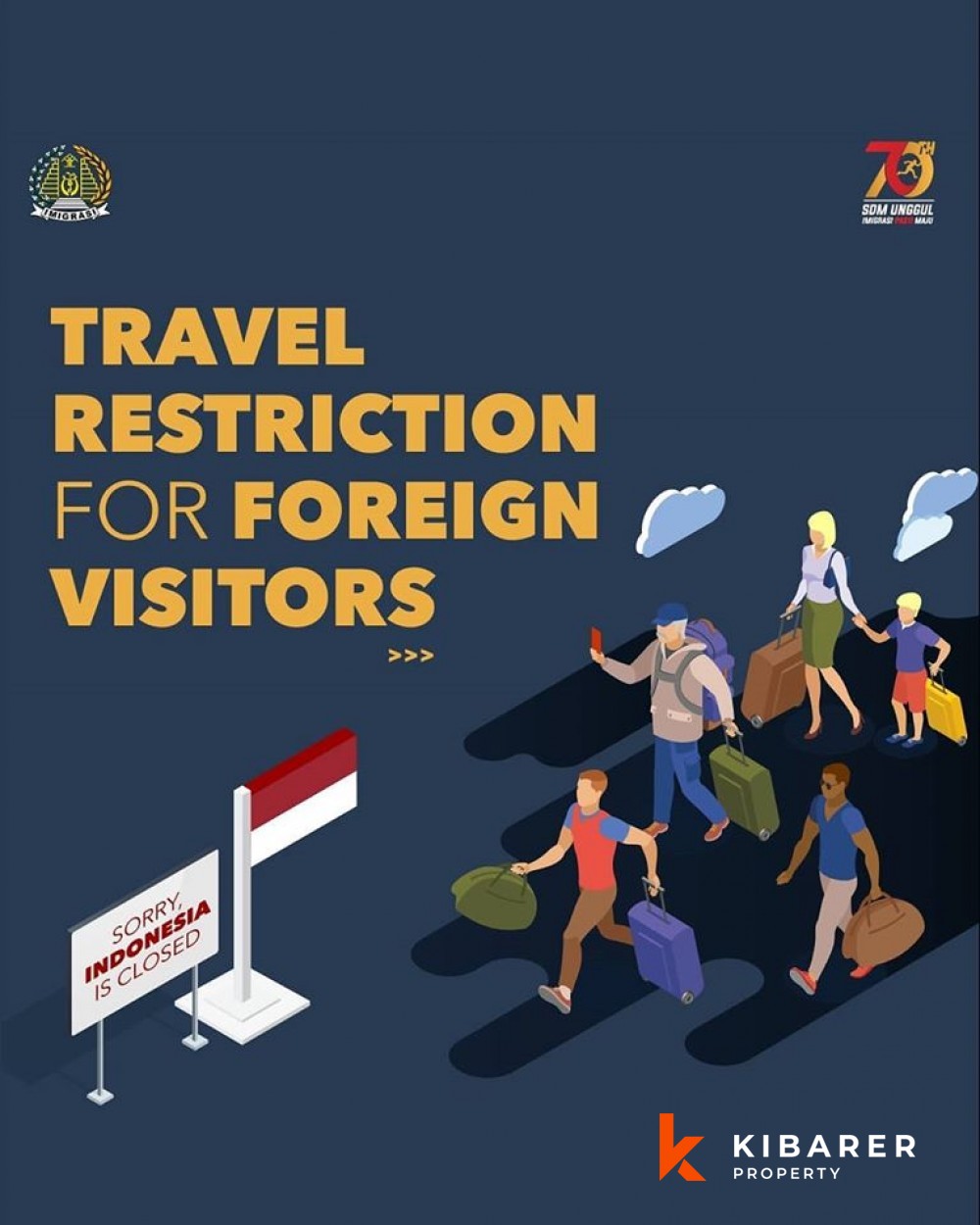 temporary ban imposed for foreign visitors by indonesia government
Category : Adventure | Posted On Apr 06, 2020
following Jokowi's first call to encourage Indonesians to stay home to mitigate the effect of Covid-19 outbreak two weeks ago, the President has ordered regional leaders to take preventive measures to stop the further spread of the highly contagious respiratory disease. On Tuesday (31/3), the government declared a COVID-19 public health emergency and took the option of imposing large-scale social restriction (Pembatasan Sosial Berskala Besar).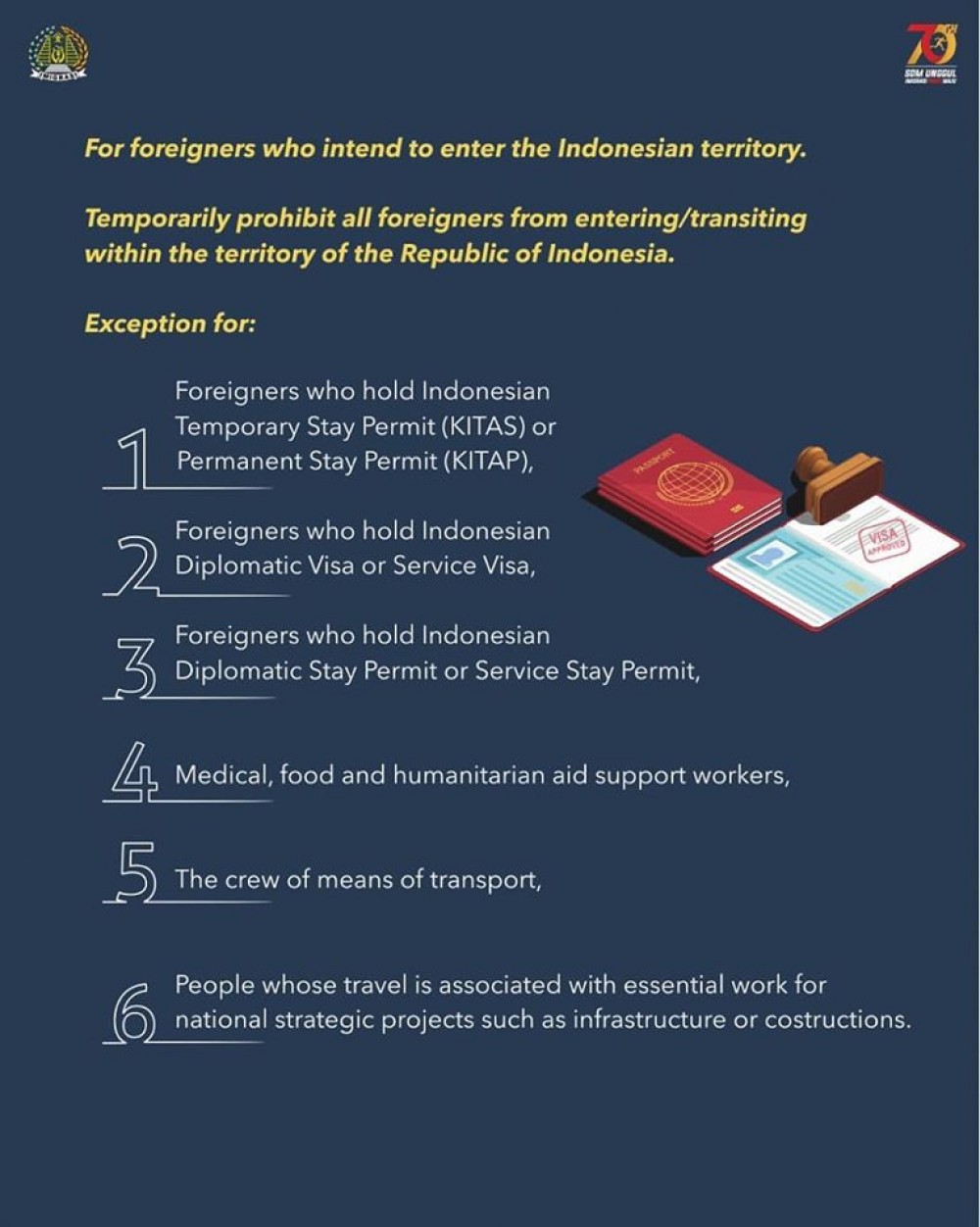 On Wednesday, the Greater Jakarta Transport Management Agency (BPTJ) issued a circular that recommends the restrictions on public transportation and toll roads to and from Jakarta as per request of the city administration who wanted to halt the operation of the Greater Jakarta-based intercity and interprovincial (AKAP) buses to curb theflow of mudik from Jakarta to other cities in Indonesia. It is still not yet clear, however, when the recommendation will be applied.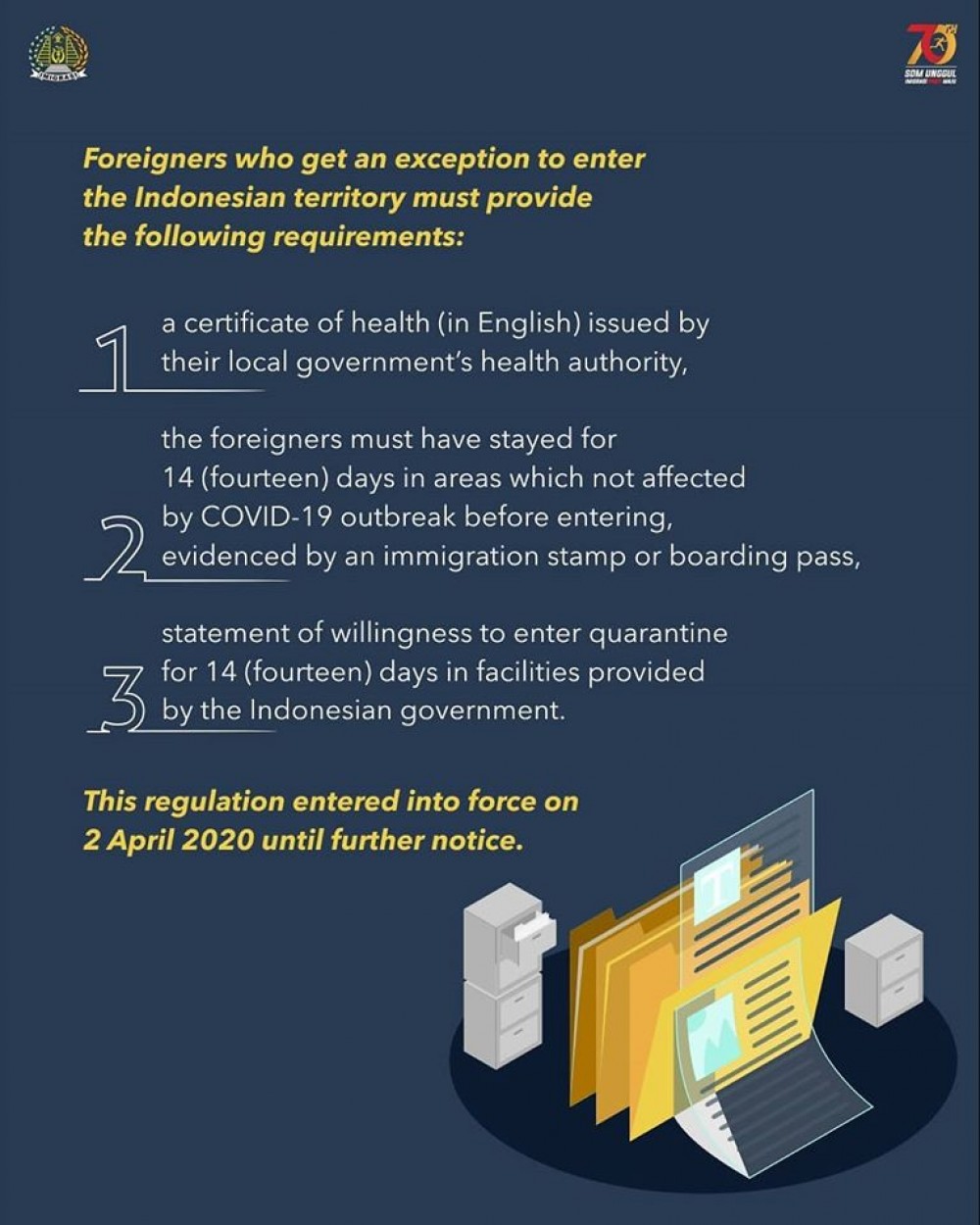 In another front, The Minister of Law and Human Rights has issued a temporary ban for foreigners entering Indonesian territory related to COVID-19. This prohibition applies to all foreigners, with the exceptions of foreigner holders of Temporary Stay Permit (ITAS) or Permanent Stay Permit (ITAP) in Indonesia, foreigner holders of Diplomatic Visa or Indonesian Service Visa, foreigner holders of Diplomatic Stay Permit or Service Stay Permit in Indonesia, medical aid workers or food sustenance workers for humanitarian purposes, transportation crews (air, sea, or land), and foreigners working on Strategic National Projects.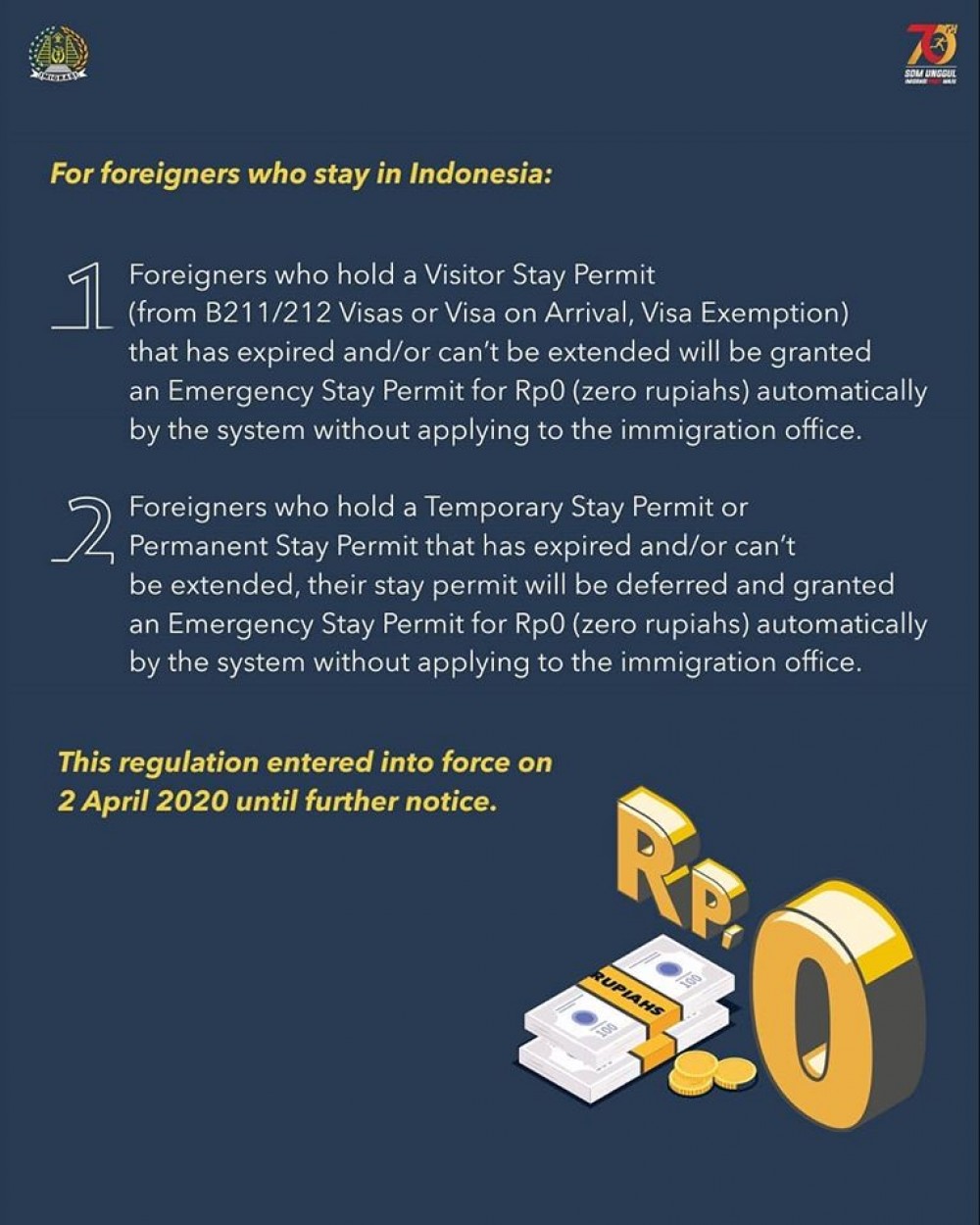 These new rules will be effective from the 2nd of April 2020 at 00:00 West Indonesia Time, until the pandemic period ends declared by the government.