the bali bucket list
Category : Adventure | Posted On Apr 11, 2016
Bali is indeed one of those places which has a lot to offer as compared to your usual vacation spots. It has beaches, it has shopping malls, restaurants, resorts, nature, villa developments, investments so to sum it short it really is the Island of Gods offering you everything that you require. So we thought of helping you in building your bucket list with our top 5 picks. So here we go:-  
Hidden Waterfall At Tegenungan:-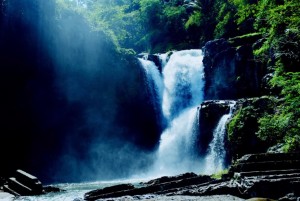 Tegenungan is indeed one of the most beautiful tourist spot in Bali, it has blessed with lush greenery, jungle and the perfect fresh water beautiful breath taking waterfalls. Located just 5 Km outside the stunning area of Ubud through a perfect hike in a jungle just to reach there enjoy the view and take the perfect swim.
COCOON BEACH CLUB:-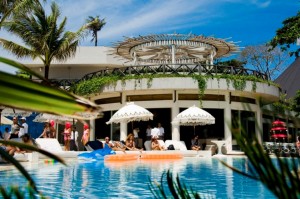 Visiting Bali is best but you know what's better? Enjoying the perfect pool & beachside parties at Cocoon Beach club which is indeed one of the most Hi-Fi club in Bali. Enjoy the perfect ambiance while tanning your bodies in the sun, sipping margarittas and listening to the perfect crazy music while you enjoy the endless views of the ocean.
Get Lost in UBUD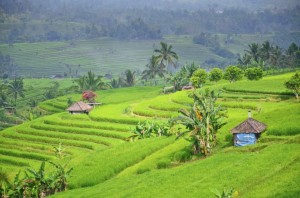 Ubud is no doubt the most beautiful area of Bali, couples, tourists who love nature and isolation always prefer staying at villas in Ubud compared to other areas. Ubud is famous for it's beautiful lush endless greenery, rice paddies and jungle. Many tourists just simply enjoy the whole day walking around the fields, jungles and interacting with the locals or you could just simply rent a bike and stroll this area remembering the perfect childhood.
Enjoy the Breath Taking Sunset @ Ku De Ta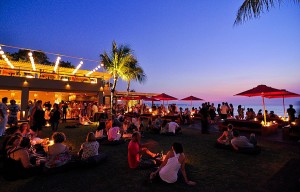 Since last 15 years, Ku De Ta is the most iconic beach club in not just Bali but it has set remarkable standards throughout the world and is considered as the top destinations of Asia. As soon as tourists land in Bali, no matter where they spend their day you will always find most of them joining back at Ku De Ta for the breath taking sunset view with their favorite drinks in their hand. It is one of a kind experience which you just simply can't shake off.  
Padang Padang Beach & Blue Point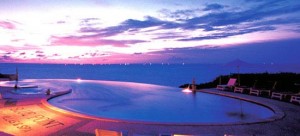 Blue point infinity pool & Padang Padang beach is just the perfect combination you wouldn't want to miss. The cliff top infinity pool at blue point gives you the soothing panoramic views of the indian ocean and the surrounding which you would just love while you sip on your margarita at the edge of the pool. Tourists love heading towards Padang Padang beach after lounging at blue point for a while and they just go for a while thrilling swimming in the open arms of Indian Ocean.