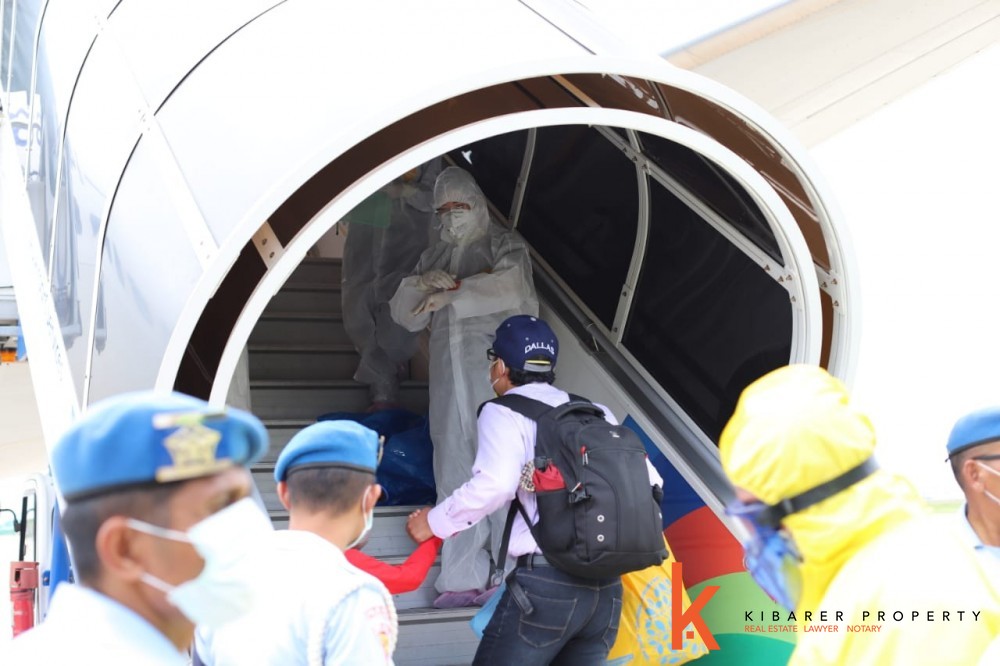 timely departure for cap go meh celebrations of 61 chinese tourists from bali
Category : Adventure | Posted On Feb 13, 2020
61 Chinese tourists were picked in chartered flight by Chinese Consulate-General from Bali's Ngurah Rai International Airport. The flight took them back to the epicenter of corona virus Wuhan in China.
The tourists were stranded in Bali since Wednesday after the decision taken by Indonesian government to suspend all flight operations to China. 49 of the tourists were adults while 12 were children. 
"The China Consulate General said it had picked up its residents today because they want to celebrate Cap Go Meh [15th day of the first month of the lunar calendar] in their home country," Ngurah Rai Airport general manager Herry Sikado said on Saturday.

The flight arrived in Bali from Guangzhou at 12.20 p.m local time and departed the Ngurah Rai Airport at 2:11 Pm. Strict procedures and precautions were implemented to prevent the spreading of corona virus before and after the flight took off.
An isolated parking area was prepared by the airport management for the plane which was located as far as possible from the main terminal. Flights crew were barred from taking off the flight during the take off preparations. Disinfectant was sprayed before the takeoff by a joint team of the flight crew and medical staff throughout the baggage area, aircraft and cockpit.
The passengers were also required to undergo a medical checkup in a designated area.
"All passengers were healthy during their stay in Bali. Before they boarded the plane, the medical team checked their temperatures, which were normal," Herry said. (dpk)