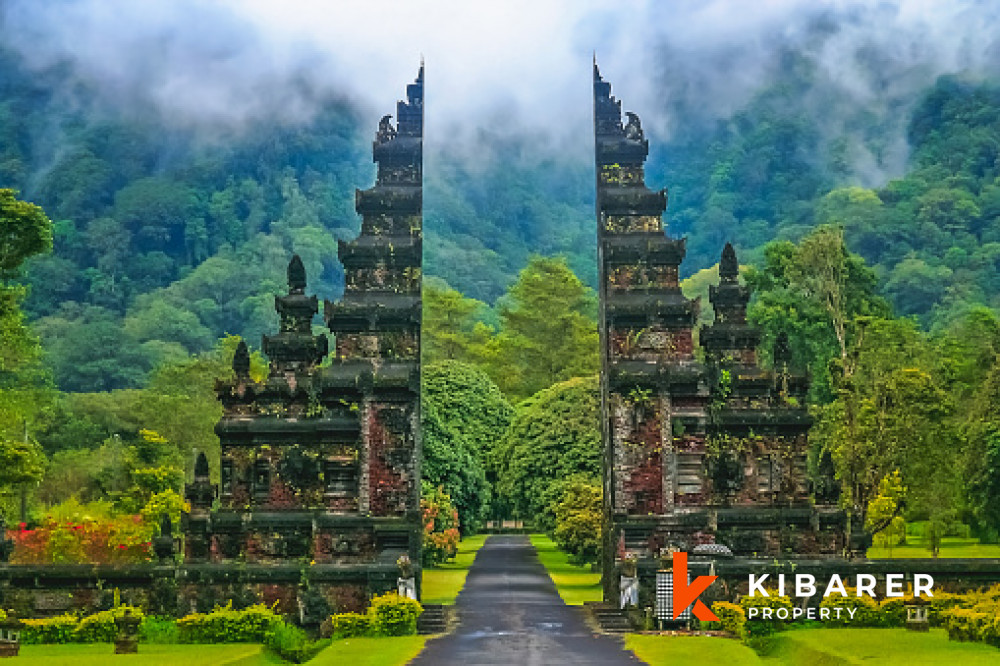 traditions reclaimed by bali temples ahead of islands single use plastic campaign
Category : Adventure | Posted On Jul 02, 2022
Temples in Bali are the latest to start the shift away from single-use plastics. On Tuesday, June 28th. Over 1,000 reusable woven pamedek baskets were distributed to devotees at the Pura Luhur Uluwatu Temple in Pecatu Traditional Village in South Kuta. Balinese Hindus visiting the new moon blessings ceremony were handed the handmade bamboo baskets, called locally pamedek.
The craftspeople of Pecatu Traditional Village provided 1,000 pamedek baskets. The handwoven baskets were created from bamboo cultivated locally. Balinese devotees have utilized Pamedek baskets for years.
Worshippers have been utilizing more plastic in their gifts, which, unlike traditional offerings, do not biodegrade, since plastic has become more widely available, inexpensive, and simpler. As a result, temple management teams around Bali are grappling with rubbish management, with plastic waste stacking up near hallowed places.
The community believes that the gesture would start a discussion about creating temples in plastic-free zones. It is anticipated that more temples will follow suit and that the prohibition on single-use plastics in Bali would not be too disruptive to communities.
I Made Sumerta, the Head of Pecatu Traditional Village, told local journalists that the initiative aims to urge locals to recall traditional practices and limit their overall usage of plastics.
People just needed to be informed that pamedek baskets and other traditional Balinese biodegradable, and recyclable packaging materials are good for everyone, he said. 'If there are still people who bring plastic bags by accident, we will continue to give baskets,' he said. As a result, hundreds of baskets are on standby at the special station. So, for the Pujawali [ceremony], we prepared approximately 1,000 baskets."
He further said that if individuals forgot their plastic bags, they could interchange them for pamedek baskets and that worshippers could return borrowed baskets to the post so that others might reuse them.
Balinese women have long used pamedek baskets to transport puja, or offerings, from the family house to the temple. Canang sari is a Balinese Hindu offering that comprises the petals of various flowers put on a little folded basket of coconut or palm leaves.
The arrangement of the petals represents many Balinese Hindu gods. The offerings are then blessed with holy water and offered in the temple with a prayer. The offering is followed by incense, which is ignited to aid in the transmission of petitions to the gods.
Traditionally, canang sari and pamedek are constructed entirely of organic materials, but in recent decades, plastics have become a common component of daily offerings. People frequently add a little plastic-wrapped candy to the canang sari, which is subsequently swept away at the end of each day, along with plastic bags left behind after offerings are given.
Debris is frequently washed into the Bali streams that flow from the mountain ridges to the coastal reefs. This, combined with Bali's ailing waste management system, has resulted in river contamination and plastic pollution along the island's famous beaches.
Bali Governor Wayan Koster has declared a goal to phase out single-use plastics by the end of 2022. The proposal calls for a thorough overhaul of Bali's waste management system as well as synchronized efforts to eliminate single-use plastics from distribution networks.
As the island proceeds to prepare for the G20 Summit in November, officials will be working around the clock to guarantee that all environmental rules are followed as the world's eyes descend on the island.
The Bali tourism industry will play a critical role in achieving the prohibition of single-use plastics. Many of the island's top hotels, restaurants, and tourist attractions have already made improvements to provide the most environmentally friendly experience possible.