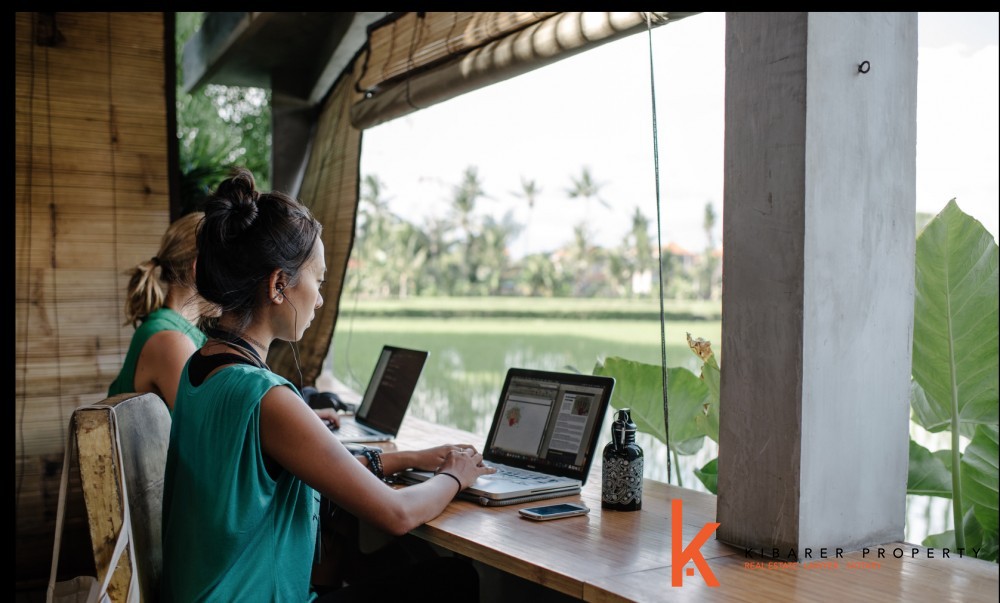 the ubud expat lifestyle: 6 reasons why corporate expats love living in ubud.
Category : Adventure | Posted On Dec 22, 2019
The cultural heart of Bali, Ubud has been the second home for souls that are sick of running the rat race in concrete jungles. There has been a surge in corporate expats buying private villas in Ubud, both for personal use and as their investment villa in Ubud. What is it about living in Ubud that is so magnetic?
1. The color of nature
Do you prefer mountain air over surfing waves? The lush greenery over the white sandy beach? The pink and yellow hues of blooming bougainvillea over the radiant blue and green of the sea? If so, Ubud will be up your alley. Mother Nature has painted Ubud with the paintbrush of beautiful fauna. You will soon discover that special Ubudian art of mixing modern city living in the middle of nature. It is not unusual to find that private villas for long term rentals in Ubud may include your private jungle retreat. Some private Ubud villas are even built right in the heart of nature. Don't have a green thumb to maintain a garden? Don't worry! You can hire local gardeners to maintain your slice of paradise at a very reasonable cost. If you chose a full serviced private villa in Ubud, you don't even need to worry about hiring gardeners. Simply arrive and 'come home' to enjoy your secret garden.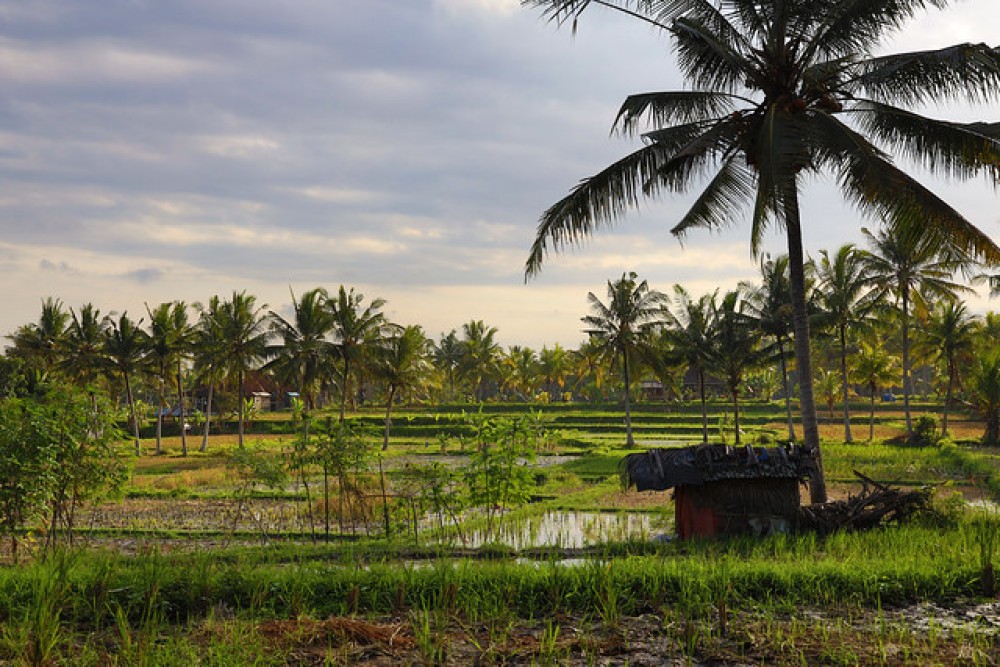 2. Your own tropical paradise in the mountains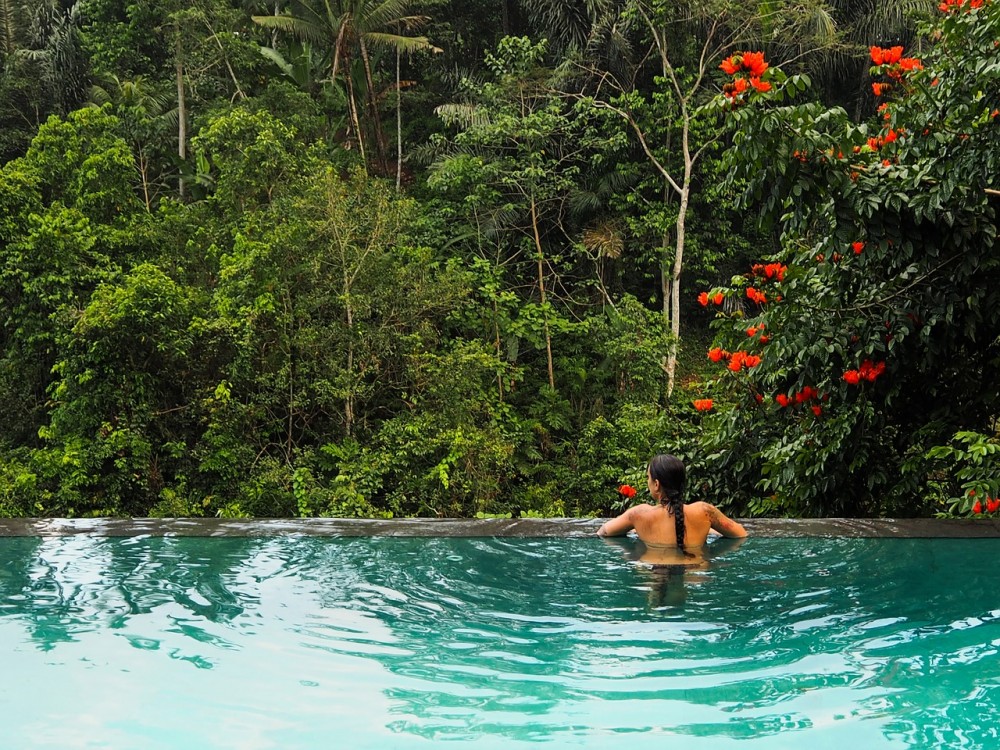 There is a certain romanticism about living on a tropical island. But how about upping that ante by living on a tropical island on a mountain? Located 300m above sea levels, Ubud's temperature is cooler than the coastal area of Bali. This does not mean that it won't be as hot! Acclimatizing to the balmy climate may take some time - this is why our private villas are air conditioned and one of the best Ubud accommodations with private pool. Once you lounge in your private pool amongst lush nature, you will feel this IS the way home should be.
3. An astonishing array of plant-based food options
The greeneries of Ubud are not mere ornaments. Ubud's weather and fertile soil ensure fresh fruits and vegetables are available all year round. In fact, your private villa at K Club Ubud is only next door to the UNESCO Tegallalang Rice Field.
Opening by the end of 2020, K Club Ubud Restaurant will even let you choose how you want to cook your freshly-picked organic food: barbecue-style, plancha-style or tandoori-style. With options like these, healthy eating in Ubud is so easy and almost impossible to avoid. This farm-to-table environment allows culinary artistry to flourish. If you are a vegan in Ubud, or you simply love vegetarian or even raw plant-based food, you are spoilt for choice.
4. Time Travel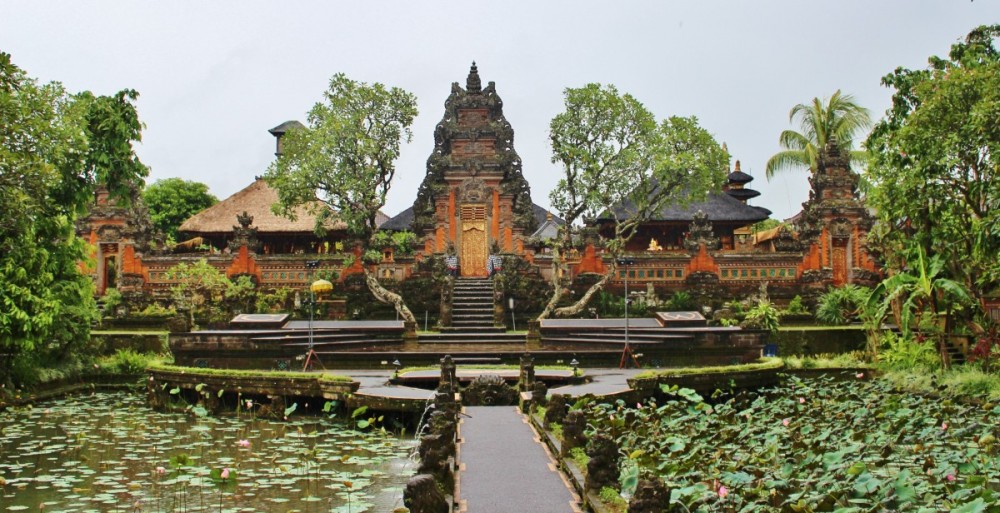 Investing in a property in Ubud means investing in an opportunity to live in two dimensions of time: the now and the ancient. Ubud is a place that moves with time but still revere the old traditions. All you need to do is look out of your window and see the subak irrigation system used at the rice field since the 8th century. Step out of your villa and you will find the beautiful canang sari offerings, handmade every few days for the past hundreds of years. Beauty spas use the same blend passed down from serving ancient royals. Temples from hundreds of years ago are still active places of worship, with centuries-old stones deities that are well-maintained and treated with reverence.
5. Your Rainforest Office
Our fully-serviced private villas in Ubud aims to provide luxurious relaxation and serenity for that ultimate home-away-from-home experience. However, our extensive experience in catering to high-flying elite patrons has taught us that they come with high-level work patterns.
Our patrons may come from different industries, but they share one thing in common: a mind that is always working and forging opportunities and connections. We know old habits die hard, especially high-level habits that create success. We understand elite clientele and that is why K Club Ubud is also designed to be conducive for high-level work.
This is the secret ingredient around which we build K Club Ubud from: the feeling of remoteness, without the experience of remoteness.
You can relax or work, or relax and work. The word order is not by accident. We prefer you to relax and that is why we designed The Restaurant, The Spa and The Jungle Club for complete healing and rejuvenation of mind and body.
But we also understand your desire for work, if you choose to. At K Club Ubud, these competing desires need not be a zero-sum game.
After all, whenever you are eating organic at The Restaurant, getting massages at The Spa or lounging at The Jungle Pool Club, we know you are conscious of being around like-minded individuals. This environment is ripe for forging new connections and opportunities - if you choose to.
Our modern infrastructures mean you are always connected - if you choose to. Walk along the lush green paddy fields at 6am and be back to your villa for a conference business call by 9am - if you choose to. No private assistants or business contacts will lose contact with you - unless of course, you chose to completely shut down from work and immerse your inner self in our serene surroundings.
We aim to be the very best Ubud accommodation money can buy. We successfully meld the 'remote' and 'modern' and this is one of the main reasons why high-flying executives choose us for their second home.
6. Mind, body and soul
Unlike in the Western world, yoga in Ubud is not a new 'thing'. Yoga in Ubud is one of the Hindu arts this island has preserved from days of yore. Their inside-out approach to yoga may be different from modern interpretation that package yoga as a body activity. Yoga practitioners in Ubud believe first in the nourishment of mind and spirit. Only when the mind and spirit are at peace will the physical body benefit.
Why is this distinction important? Because it is our aim at K Club Spa to assist you to silence your stressful mind and return to the tune of your inner self. Taking care of businesses worth millions of dollars exerts a toll on the mind and spirit, and it is this inner energy that you need to heal to feel a million dollars again.
We take a leaf out of Ubud's lifestyle book in their belief that self-care is a way of life, not a luxury. Once you taste the luxury pampering K Club Ubud has to offer, everything else will pale in comparison.
There is no doubt about it: once you experience the Ubud lifestyle, there is no turning back. Find out more about how you can find your own slice of paradise in Ubud today.