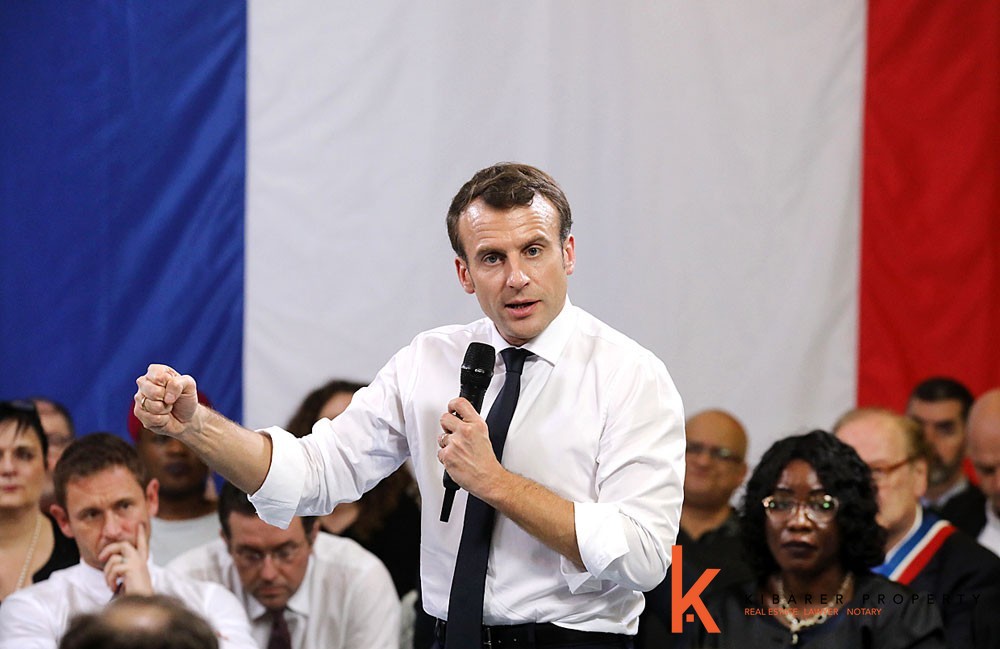 Wishes For a Better Indo Pacific from France
Category : Adventure | Posted On Dec 02, 2019
We live in a time where every now and then new continuum of crises, tensions and trafficking are common. France seems more determined than ever to do more with the close cooperation of its partners - who share the same values, based on inclusive global governance supporting multilateralism and a law based international order to address the various similar challenges that Indonesia and AESAN members go through.Its a human oriented, geographic, strategically feasible and economic reality for France because its strong presence between the two oceans with five overseas territories of its. Those area include New Caledonia, French Polynesia, Wallis and Futuna, Reunion Island and Mayotte.These areas have over 1.5 million French citizens. Over 11 million sqkm is covered by these areas as a cumulative maritime. It is also over two third of French exclusive economic zone making it the second largest in the world. We maintain a strong military presence in this space. The deployment of over 8000 defence troops makes France the only European power actively present not only in the Pacific but also in the Indian Ocean.France's important economic links in Indo-Pacific accounts for over 5 percent of the world's wealth. 9.3 percent of French imports came from this region and over 10.6 percent of its export were targeted here in 2018.Being the permanent United Nations Security Council, France promotes Indo-Pacific a free, open space with the intention of seeking synergy with the major players of the region. It helps in consolidating political, strategic, economic or even environmental cooperation.
Regional Stability And Peace
Indo-Pacific must continue its harmony of being an area where freedom and sovereignty of all member countries must be respected. France takes full responsibility of playing the role in encouragement of resolve to crisis through dialogue and trust building measures. fighting trafficking in drugs, human beings and illegal fishing, piracy, terrorism and radicalization and other threats that affect the religion is fought through its partners of the region with proper contribution.
Main focus is to sustain the human development without threatening the natural resources is a crucial issue they pursue. The development of quality infrastructure, whether for better maritime connectivity, more efficient urban mobility or transition to renewable energy, is essential for long-term development..
Enhancement through biodiversity aquatic and terrestrial is crucial to protecting our planet. Global warming and the fight against is now an international struggle with signing of Paris agreement and has been rectified by all member countries of Indo-pacific.
France brings its experties to these subjects along with financing. From Indonesia to Reunion Island, Vietnam to India, The French Development agency provides significant funding and international expertise for the development of renewable energies: solar, wind, hydroelectric. France heavily contributes to the great development of the blue economy, specially in Indonesia, where it is financing helps to combat illegal fishing, improving the performance of seaports, marine meteorological capabilities and soon ocean research and management of plastic waste at sea.
This part, is deeply related to the sustainable development agenda, focusing to develop and improve connectivity, digital and physical both infrastructures in a region where the needs are imminent. French companies can play a vital role in the better connectivity for region, especially in maritime transportation, port, airport and road infrastructure, satellite and submarine cable telecommunications. Their vast experience with concessions and public-private collaboration enables them to offer innovative financing solutions.

This economic area surround the vocational and/or university training and research development contributing to the strengthening of human capital. In Indonesia, the creation of a center of excellence for vocational training in the fields of electricity, automation and renewable energy is a pioneering model of public-private partnership and is expected to train 500 teachers and more than 100,000 students by 2022.

France has been a member of the Pacific Islands Post-Forum Dialogue, of the Pacific side, since 1989. It is also the founding member of the Pacific Community.In that regard, ASEAN plays a central role in this strategy for France. Indonesia was one of the first signatories of the Treaty of Amity and Cooperation signed in Bali. 4 billion euros of funding have already been provided by the French Development Agency since 2010 for over 150 projects have been supported, for the sustainable development of ASEAN.

We now wish further consolidate our ties with ASEAN, as shown by our admission as an observer to the ASEAN Chiefs of National Police (ASEANAPOL), as well as our applications for ASEAN development partner status and observer status at the ASEAN Defense Ministers' Meeting in the working groups on maritime security and peace-keeping operations.

The challenges we face today, require intense collective action, international cooperation, multilateralism, a global vision, as the responses that can be given to them are interdependent. This is what narrates the French strategy in the Indo-Pacific.France and Indonesia must act together in this fundamental space for global stability.