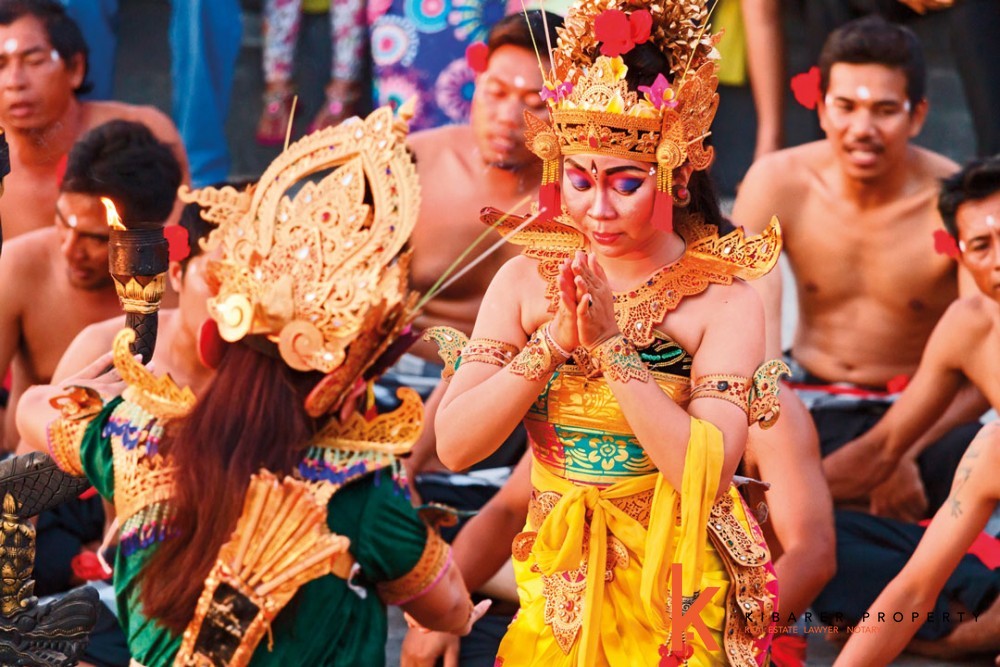 Year 2020 Main Events To Look Forward For
Category : Adventure | Posted On Jan 13, 2020
The main reason Bali is called Island of Gods is not only because of the diversity in beauty it offers but also the festivities and events that happen here throughout the year. Its just the start of 2020 and we already have events to look forward to. Following are the events that have been announced for the year that we are definitely going to attend.
Balingkang Festival
8 February 2020
Balingkang Festival is an event aimed to boost tourism in Kintamani area. This event portrays the harmonious cultural life of Balinese Hindu and Chinese (Buddha) intertwining in Balingkang. You will see Penjor Bamboo poles decorated and erected alongside the main road in Kintamani, this is where the carnival and cultural performances take place.
Anniversary of Denpasar
27 February 2020
Denpasar will be exploding with colors as the Capital of the Island will celebrate its 232 years anniversary. The main Merriment will be held at Puputan Square. This will also feature in a number of competitions happening along with cultural performances and parades.
Mekotek
29 February 202
This day will see the Mekotek in the villagers of Munggu in Mengwi which is also known as "spear fight". This ritual dates back to 1934 where the real spears were used among the villagers unlike today as only wooden sticks are used currently. The Mekotek sees two groups of male villagers as opponents attempting to force down the opposition cone of sticks which usually results in people being crushed below the collapsed cone of sticks.
Balinese Hindu celebrate their "New Year" a night before Nyepi with the Ngrupuk Parade. This parade is their way to scare demons and bad spirits the Balinese Hindu will parade giant 'Ogoh-Ogoh' effigies along the road. The Ogoh-ogoh are demon like effigies, often inspired by Balinese and Hindu mythology.
Nyepi is the first day of the Caka year as per the Balinese Calendar. It is considered one the most holy events of Balinese culture and the whole Island observes the day with complete silence. On this day all activities that involve work, pleasure and fire are prohibited. The airport is closed for the day for 24 hours.
Bali Spirit Festival
29 March – 5 April 2020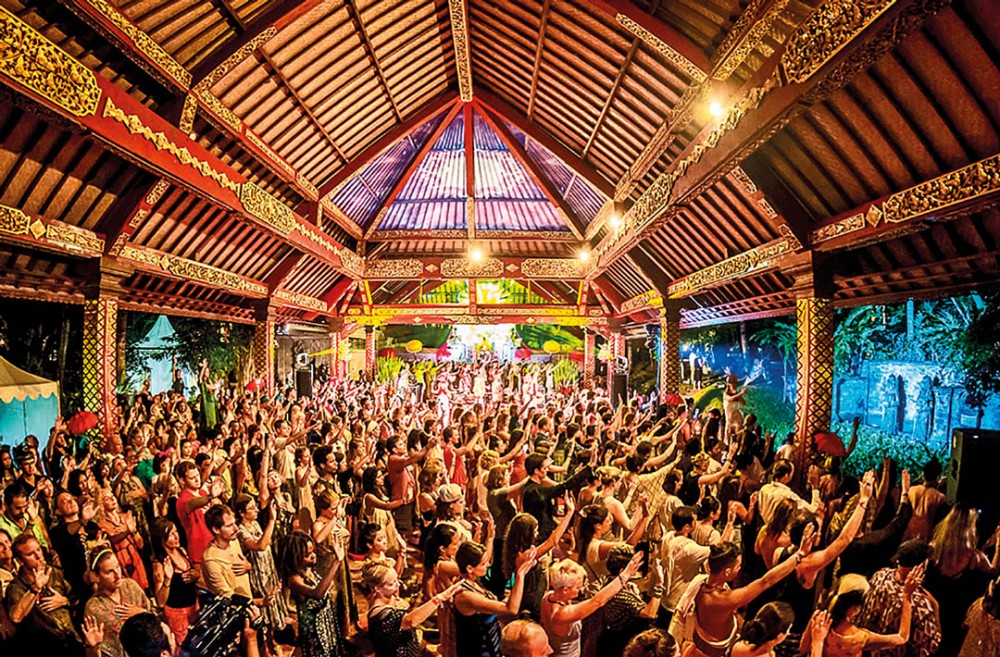 This beautiful week long festival features yoga, meditation, dance, healing workshops, seminars and martial arts. Full day fairs to vegan food, clothing, markets of all sorts including handicrafts and gifts. It also features a great line up of music from both worldly and spiritual genres. You can check the lineups and schedule at
www.balispiritfestival.com.
Ubud Food Festival
17 – 19 April 2020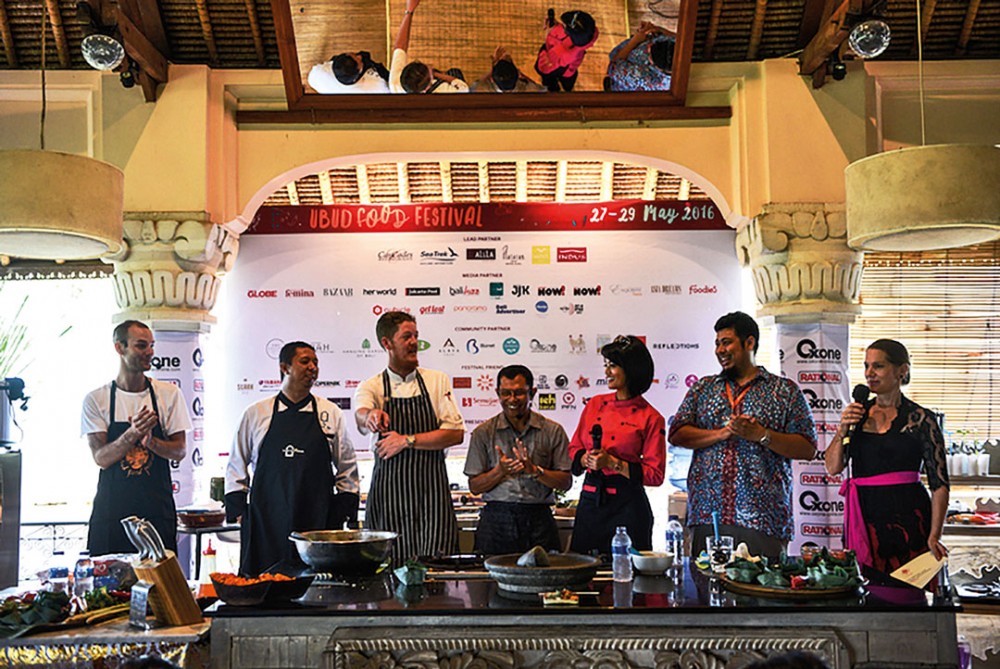 Ubud food festival is another event that is held annually and has a big fan following. Both domestic and international outstanding chefs, restaurants, food photographers, entrepreneurs, story tellers, activists and scientists will flock to Bali for Ubud Food Festival presented by ABC (UFF). In its sixth year, the country's leading culinary event will celebrate the nation's diverse cuisines and exciting gastronomic scene with food lovers from near and far..
Buleleng Art Festival
17 – 21 May 2020
This is one of the biggest event held in North Bali which aims to promote and conserve traditional culture and art of North Bali.
Berawa Beach Arts Festival
22 – 23 May 2020
Known for its efforts Berawa Beach Arts Festival is held by the village administration of Tibubeneng. It is famous for its efforts to break the break the Indonesian Museum of Record (MURI) by holding a colossal Kecak (performed by thousands of dancers) in 2018, and the biggest stage ever constructed on a beach festival last year. At the festival you can expect to see music and cultural performances, art installations on the beach area, and much more.
Makepung Race, Governor Cup
12 July 2020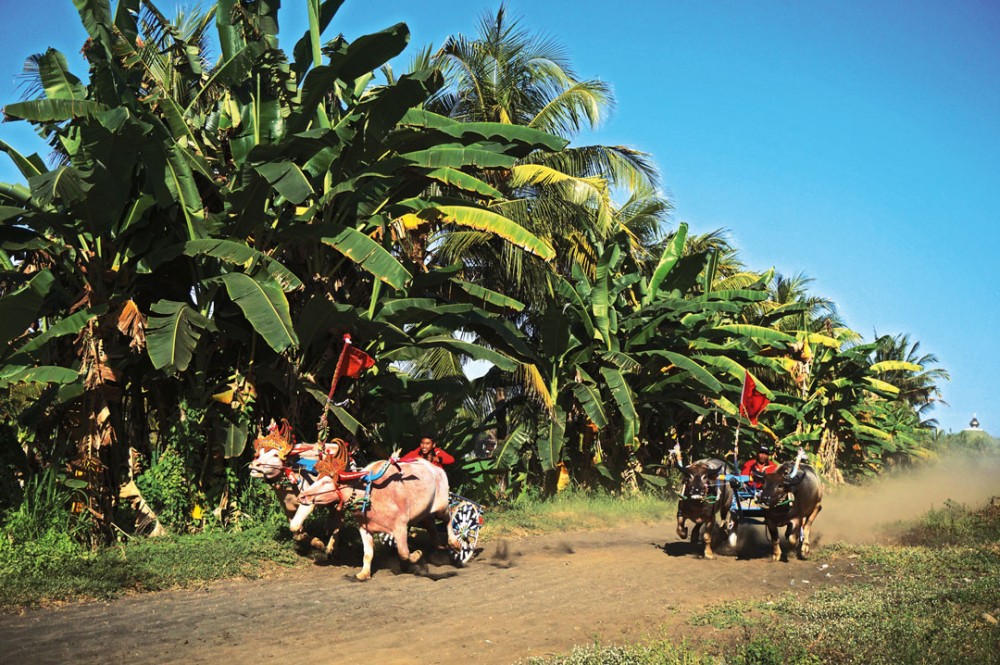 Makepung is one of the most unique tradition of the Island stemmed from the agerian life side. It is a widely loved and enjoyed event in Jembrana regency of Bali. It a race of water buffaloes on a racing course of around 2 km and is a colorful spectacle. The buffaloes of the farmers participate in the race for trophy honor and pride rather than the money.