Bali Villas and Its Importance in Indonesia's Tourism
Bali villas have a heart to heart relation with the constant increase of the tourism in the Island. A recent report about Bali suggests that almost 80% of economy in Bali depends on Island's tourism. It also gives a number of almost 30,000 expats living in the different regions of Bali. This is where Bali villas come in to the play. Investments in Bali real estate has increased drastically as not only the locals but foreigners are investing regularly in Bali villas.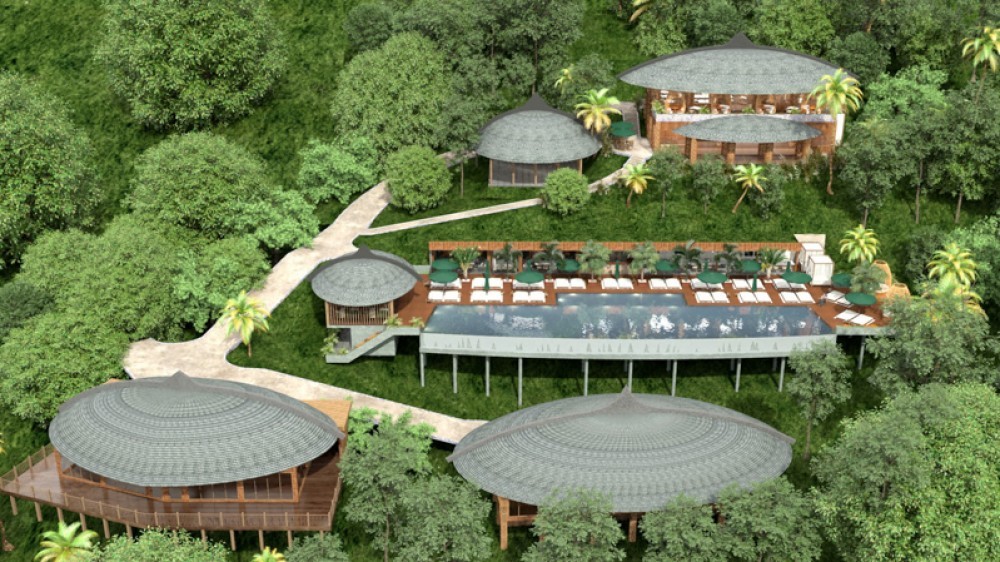 Bali villas are preferred even by tourists over five-star hotels. You can find a large number of Bali villas rentals website offering tourists great deals. According to a market survey in 2017, there is a 7 percent increase in construction of Bali villas year on year.
Bali's Investment Board is well aware of this revenue generation and they are targeting at least 1.3 Billion USD for year 2018. This where the top of the line beachfront villa Bali comes in play. The market of Bali villas is so saturated and versatile that you can find all kinds here from Bali family villas to Bali Luxury villas to according to need private villa Bali.
Some of the best villas in Bali have rent as high as 2500$ per night and surprisingly with a very good occupancy level. This kind of investment and revenue generation trend has attracted some of the biggest investors in the world. Mainland Chinese Investors have taken a keen interested in investing in Bali. In April 2018 Jakarta and Beijing have signed 5 different contracts with a value worth $US23.3 Billion. This project is a part of China's Belt and Road initiative.
Indonesian Law clearly states that only Indonesian nationals can buy a property on a freehold title which is locally known as Hak Milik. This leads to the question then why are foreigners so interested in buying something which they can't own to their name. The answer is very simple the Government has made the process simple by introducing the leasehold process. This allows the foreigners to acquire or lease the property for up to 80 years. The leasehold title is locally known as Hak Pakai which lets foreigner to lease the property in their own name. There is also an option of ak guna bangunan a type of leasehold which allows the property to be in the name of foreign investment company.
There is a general misconception that the villas or properties are mostly owned by the foreigners. You'll be surprised to find that it isn't just foreigners from Japan, Singapore, Australia, HongKong or America that like a luxury space. Indonesians are in it as well; a recent survey suggests that it is mostly the nationals who love to buy something unique with amazing views and have more realistic expectations and understandings as compared to the foreigners.
If you just look at the recent years Bali has gone through a lot. It suffered various Tsunamis, Earthquakes and eruption of Mount Agung. The eruption in 2017 did a little damp to the arrivals of tourists in the last quarter of 2017 however the annual number of visitors was still 15.62% higher target. Exceeding the official target of 5.21 to 5.7 million. This is a data shared by the government on different channels. Island also experienced a dip of foreign tourist arrival by 11.4 per cent in the month of February this year. However, it was easily recovered and the pace was declined and slowed down to 0.34 percent by the end of the month of February 2018.
Many market experts believe that west coast is going to be the future of Bali investments. As most areas are now becoming densely populated and saturated. Cemagi is expected to be one of the hot spots for investments in the future. A trend of investment and development has been seen in the western coast in 2018. This mainly because west coast offers beautiful sunset and uninterrupted ocean views and panoramas. You will find some of the world class surf breaks with best million-dollar panoramas there.
Another recent trend and interest have been observed in the northern part of the Island. The north coast is now under some serious luxurious development projects. The main reason behind that the development of Island's new airport. The cost of the airport is expected to be around $2 Billion and Government is building it by partnering with a private firm. This airport is being constructed to improve the air traffic of the Island and it is expected to serve an additional capacity of around 32 million passengers per year.
Australia based famous Think-Tank company Future Directions International gave a recent estimate. It states that Tourism industry of Indonesia amounted to 72.4 Billion which is around 6.2 percent of the country's economy in 2016. These stats are based on foreign exchange earnings. This makes Indonesia's touristy industry the 22nd largest in the world as per the World Travel and Tourism Council.
BALI VILLAS TREND AREA WISE
Bali villas are segregated by the areas they are in. Seminyak villas are trendier and towards modern luxury side. Bali Villas Seminyak plays a major role in the rental revenue generation as tourists who prefer a central area close to the beach, clubs, restaurants and the night life. Seminyak Bali Villas are just everything for a tourist who is looking for a complete holiday package full of party. Seminyak has some of the top Bali Luxury villas on the Island. Seminyak is known as the heart of Bali for a reason. Villas in Seminyak are expensive as compared to the other areas because unlike Kuta it isn't littered with the trash. It has one of the beautiful beaches. You will find world famous beach clubs, fine dining restaurants and branded shopping malls at a walking distance.
This area also has the most exclusive 5-star hotels. The night life in Seminyak is crazier than most Islands in Bali. Some of the most well-known international chains of beach clubs are here. World famous Artists, bands and Djays perform here every weekend.
Beachfront Villa Bali are for those who prefer spending the most luxurious life style or those who just want to feel the sand under their feet as soon as they step out. Or the ones who just want to watch the beautiful sunsets and sun rise from their doorstep in their Bali Villas. The most beautiful beachfront villas can be seen in Cemagi, Amed, Nusa Dua and on the northern side of the Island.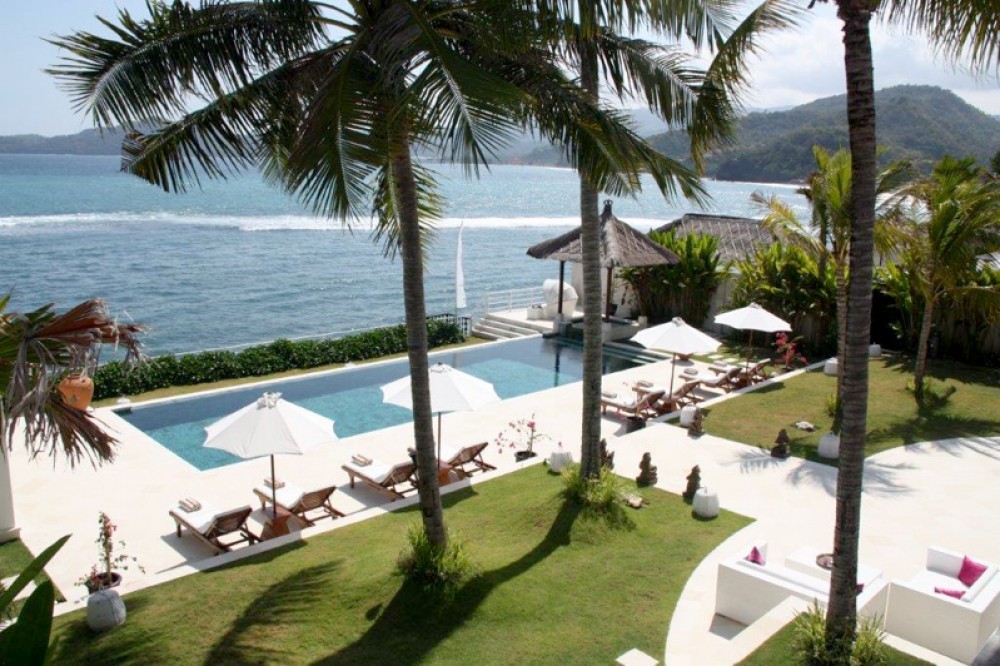 Bali villas in Canggu area are preferred both by tourists and expats. Canggu villas have multi potential for retirement, permanent resident or as a holiday residential. Canggu Bali villas have easier access to central areas like Kuta, Seminyak while also having a big golf course in the vicinity. You will also find high standard international schools in the Canggu area as well. Berawa is one of the most famous and classy area of Canggu. Echo beach is famous among tourist and locals due to its beautiful beach and serene setting
Exclusive Bali Villas in Ubud area are for those who prefer a quiet but serene setting. Most expats prefer to buy Ubud villas or rent them. Ubud is also famous for its Spa and private resorts but it is also known as the den of expats. Villa Ubud Bali are built more towards a traditional side mixed with modern elements. Monkey forest is one the top attraction of the area. The average cost of a simple living expat is $500 per month. This calculation is based on expats living simply and sticking to local foods. Expats are running some great businesses in Ubud areas which also attracts tourists from around the world to visit. Hubud is one of the local startup by an expat. It is a co working space for all the expats who live and work in Bali online. They have different packages based on hourly or monthly basis.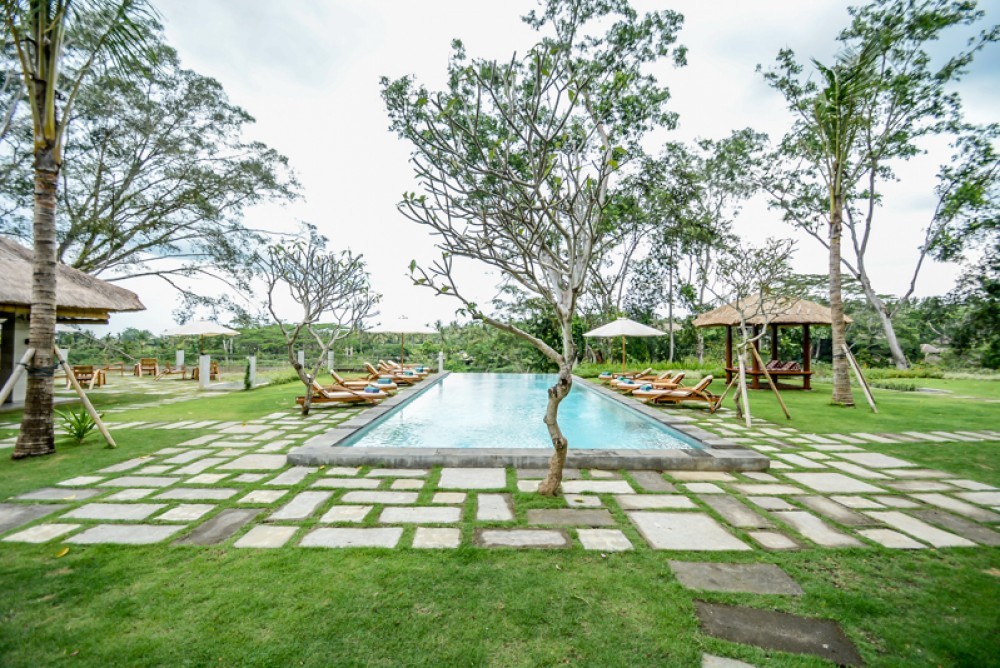 Tabanan is also a beautiful residential area but it is mostly famous for its religious settings. The famous temple of Tanah Lot is the main attraction of Bali and it is located in Tabanan. Tanah Lot is not the only temple that is located in Tabanan, Ulun Danu Bratan Temple is also one of the most religious temples of Balinese people located here. Bali's famous butterfly park is one of the top attractions of this area. Blemantung waterfall is for those who love taking a dip under the fresh water stream over salty sea water.
Overall Bali is indeed an Island of Gods because it offers you everything that you need. Balinese people are very welcoming and courteous. As an expat or a tourist, you need to respect their traditions and culture and they will make you feel at home. It is comparatively cheaper in living as compared to most Islands in South East Asia. Balinese arts and crafts are famous all around the world. It is a perfect place to invest, spend vacation or to move permanently after retirement.