4 Elite Ways To Explore Bali
Category : Adventure | Posted On Apr 11, 2016
This article is basically a shout out to the Bali lovers who think they have done it all there is to be done in Bali. But this post might make you reconsider and plan another trip to the Island of Gods. These 4 ways of exploring Bali might be the most interesting things you may come across.
Road Trip Convertible Cabriolet:-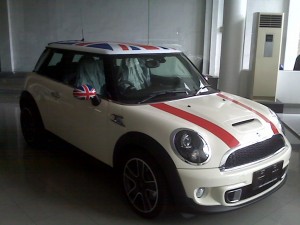 Bali is blessed with the breathtaking natural beauty and landscapes, the beautiful roads are there to accommodate you to reach these beautiful destinations. Keep the beaches, parties and villas aside Bali is a place worth taking the endless breathtaking road trips. Every man loves cars and about 90% of them definitely want to drive a eye catching sophisticated Mini Cooper S. So yes you can take the perfect road trip starting from $135 (minimum 6 hour rental) as a self drive from companies like PT Golden Bird Bali and explore Bali in the elite & luxurious style with a full tank of gas.
Cruising the Coast in Style:-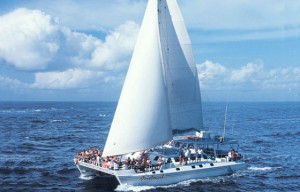 Spending a night partying on the beach, or staring at the sky full of star surely sounds fun but what about spending the whole day or an overnight trip on a chic luxurious yacht sound like? Definitely a billionaire feeling. There are many services in Bali which can arrange these luxurious trips for you and your family or friends which memories will last for a life time. To enjoy these perfect day or night trips filled with fun activities like private beach hopping, snorkeling, diving and surfing there are operators like Bali Hai Cruises and Pulau Luxury Charters whose prices start from US$99 for adults and US$70 for kids.
Submarine Tour :-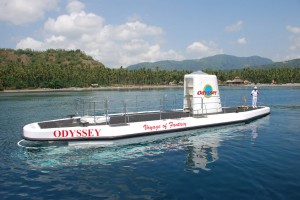 Now that you have taken the road trips on the beautiful roads of Bali, surfed & cruised on the beautiful indian ocean and enjoyed the perfect ocean breeze., You must be wondering what could be more appealing and unique than this. How about if we tell you that there is a submarine traveling company in Bali which will take you to a breath taking eye widening under water tour on their beautiful submarine known as Odyssey. The price starts at US$85 for adults and $60 for Kids for a 45 minutes tour where you can see the magnificent sea and it's creatures without even having to risk yourself for it.
Helicopter Tour:-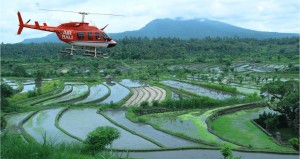 Now that you have driven the roads, cruised the waves and dove under the water through the submarine is there anything left which can make exploring Bali more interesting? Well yes there is, there are companies like Air Bali which arrange aerial tours of Bali on a helicopter in Bali's most secluded areas. The price starts from Rp 18 million for a 30 minute tour and you can nearly explore all of Bali in it. The tour highlights are Uluwatu Temple coast line, west & south coast, Kuta & Legian Beaches, Tanah Lot temple, Bukit, Jimbaran, The Kintamani, Agung and Besakhi Temple. The companies have extended services outside Bali as well where you can view Lombok and Gili Islands.