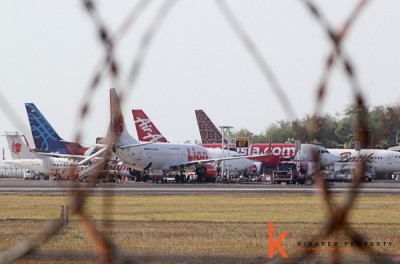 Bali Airport Reopens 24 Hours After Nyepi Closure
Category : Adventure | Posted On Mar 11, 2019
I Gusti Ngurah Rai International Airport in Badung was closed for 24 hours on Thursday for Nyepi. It reopened at 6 Am on Friday. Nyepi is one of the most important religious event in Balinese culture also known as day of silence.

"The airport has been operating normally. All facilities and human resources are 100 percent ready," Arie Ahsanurrohim, head of PT Angkasa Pura I's communications and legal division for Ngurah Rai told a local news site.

All sort of activities were suspended for 24 hours including domestic and international flights. The closure was applied at 6 Am on Thursday till Friday 6 Am.
Arie also confirmed that there were no emergency landings or medical evacuations during this period. Nyepi marks the beginning of a new Hindu year as per the Saka Calender.
This is a yearly event and all sort of activities that involve noise are suspended in Bali. Airport closure is one of them. This year it affected 468 flights, 268 out of which were domestic and 207 were international flights.