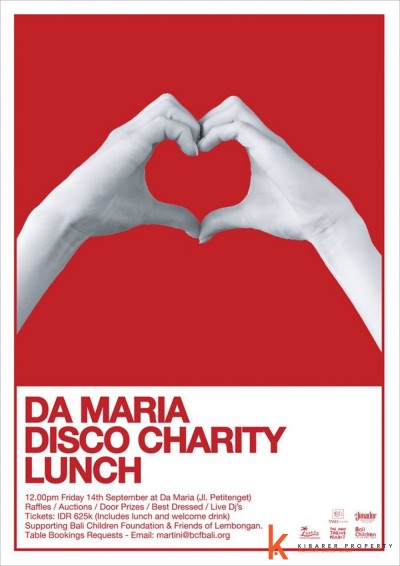 BALI NIGHTLIFE & ENTERTAINMENT EVENTS 2nd WEEK OF SEPT 2018
Category : Adventure | Posted On Sep 13, 2018
MIRROR MUSIC WEEK- Thursday 13 to Saturday 15 September 2018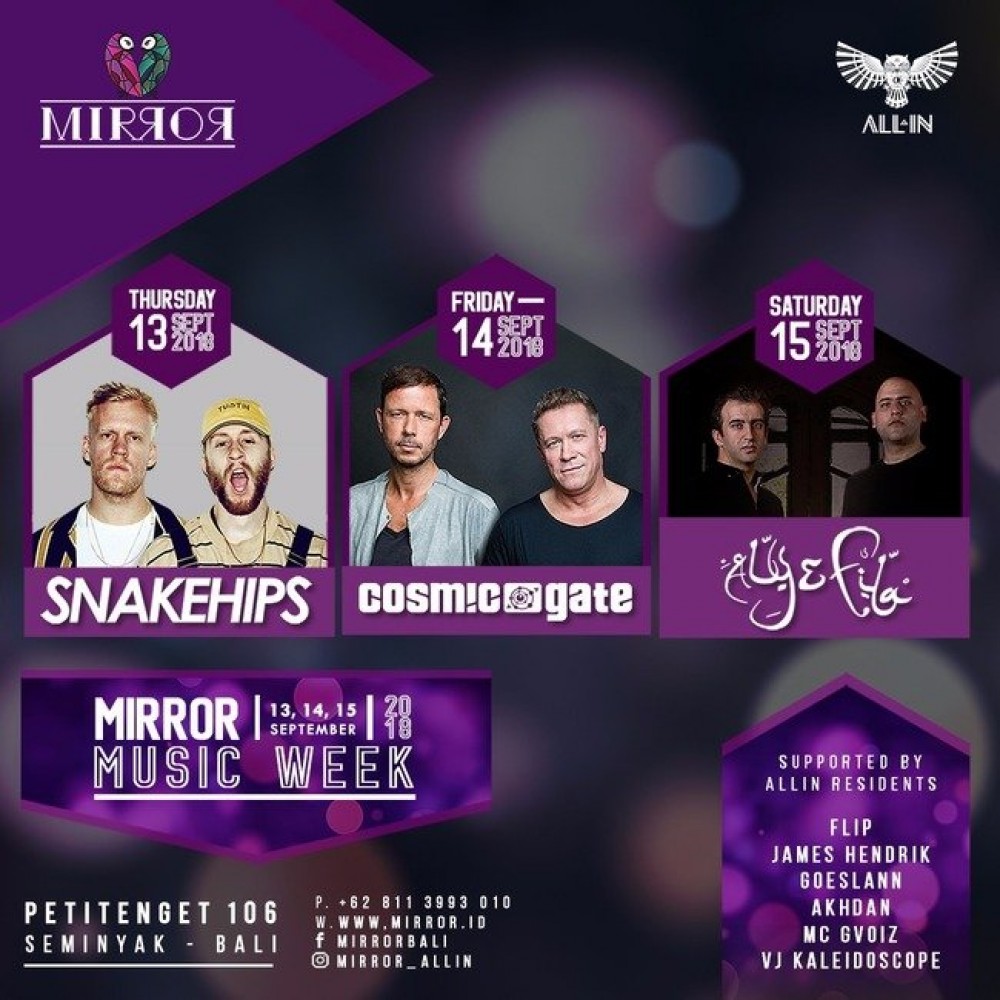 It is a big week for fancy Seminyak nightclub Mirror as they throw their action packed Mirror's music Week with three big international names headlining their events. Mirror is not like any other venue, as it is uniquely built within a beautiful church like building encased in stainless glass fittings reflected on by neon lasers that light up the entire room in encaptivating hues of purple. On Thursday night Mirror will be hosting famous British electronic duo Snakehips who are best known for their 2015 single 'All my friends' featuring Chance the Rapper and Tinashe on the vocals, as well as their successful remixes for Banks, The Weeknd, Bondax and Wild Belle. On Friday night there will be another great duo Cosmic Gate performing, who hail from Germany. After forming in 1999, the two trance music producers have since sold out arenas and festival halls all over the world, as they have become the highest climbers on DJ Mag's Top 100 chart where they moved 43 spots up. Closing their Mirror Music week with a bang, Mirror have secured Egyptian music duo Aly & Fadi who will get the dancefloor moving with their trance style music. Secure your tickets online, from where you can get a discount for buying a pass for the whole week bit.ly/mirrormusicweek, or individual day passes for the three events. Tickets will also be available at the door on the night itself. Take note of the strict dress codes that apply.
---
DA MARIA'S DISCO CHARITY LUNCH - Friday 14 September 2018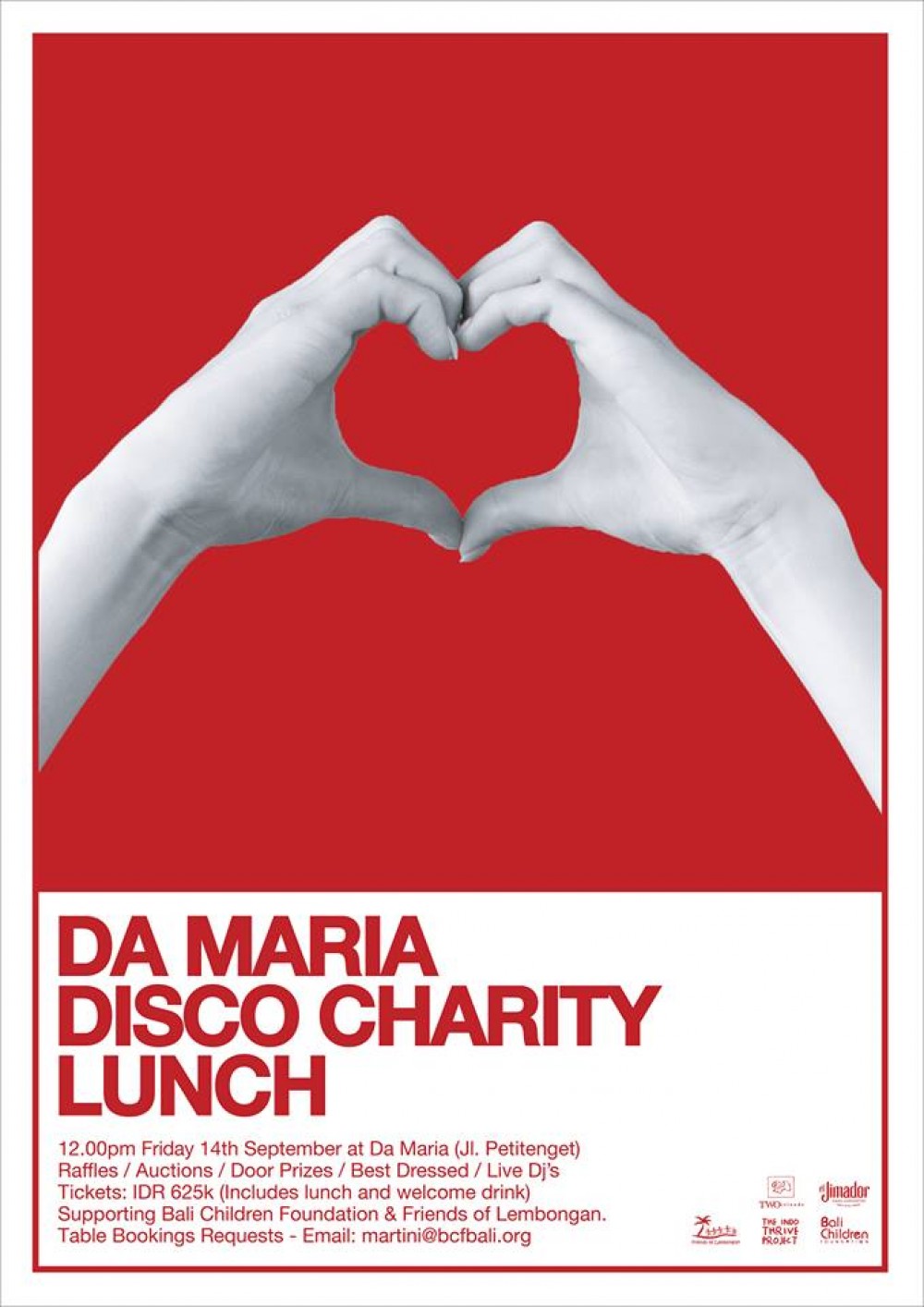 This Friday make your contribution to help out our neighbours Lombok and Nusa Lembongan at Da Maria's disco charity lunch in collaboration with Indo Thrive Project. The event will essentially be fund raising via live and silent auctions, raffles and more, where proceeds collected will be donated to various charity funds: the Lombok Relief Fund, the Nusa Lembongan Recycling facility upgrade provided by friends of Lembongan and the Nusa Lembongan Environmental Education programs provided by Bali Children Foundation. Starting from 12pm, the price of 625k includes a scrumptious lunch and welcome drink, with the day filled of champagne tastings, lucky door prizes, best dressed and a art exhibition to name a few of the exciting festivities. For table booking requests email: [email protected]
---
MOTEL MEXICOLA: MEXICAN INDEPENDENCE DAY PARTY- 15 Saturday September 2018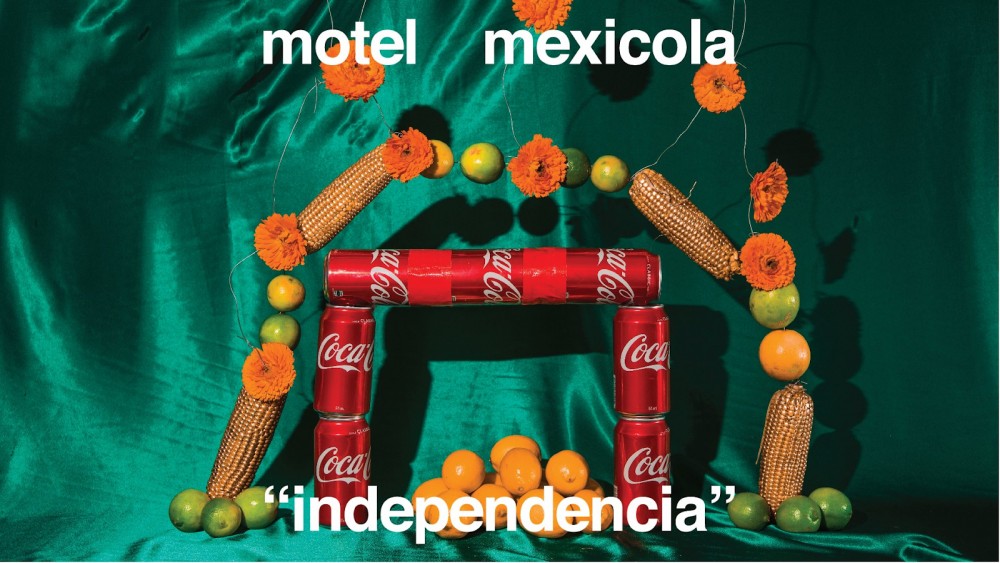 Always dependable for a fun night out is Motel Mexicola, who will be throwing their annual celebration for the Mexican Independence Day this Saturday! Embodying the spirit of the mexicans on this festive day there will be Mexican dancers, El Grito show, DJs and a taco competition happening. Expect Motel Mexicola to be filled with dance, music, food and the red,white and green colors of the Mexican flag. Get in the spirit and dress up in your best Mexican attire on for this occasion.
---
JENJA'S 4TH ANNIVERSARY: DREAMSCAPE - 15 Saturday September 2018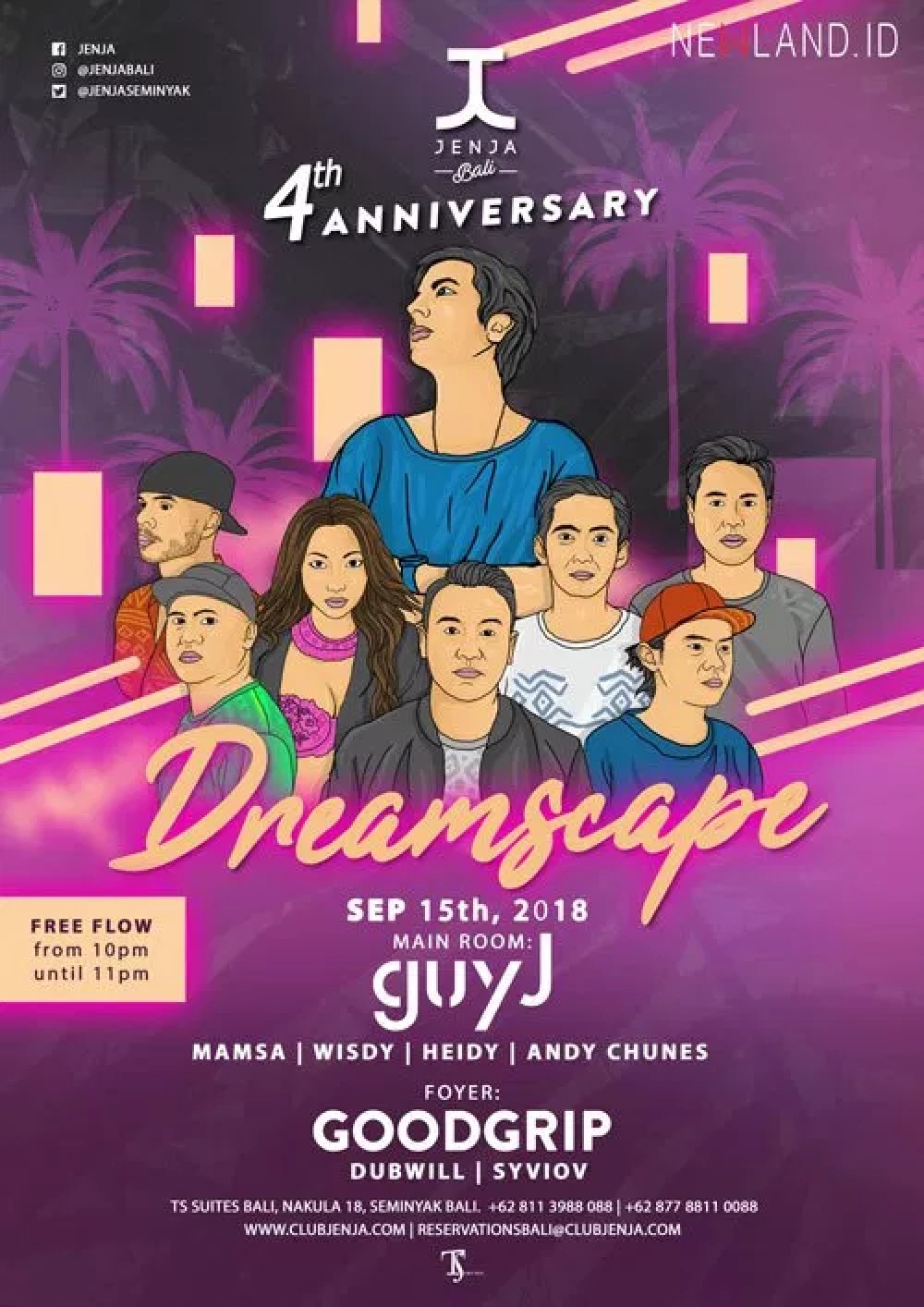 Think the 80's with all the works including neon coloured leotards, bouncy afros and new wave themes. Jenja celebrates its 4th year on the island of Bali this Saturday, granting partiers free entry until 11pm. Take the effort and dress to impress to stand a chance at winning some great prices up for grabs. Music will be provided by headliner DJ Guy J (Lost and Found Records) who will head the mainstage and will be accompanied by the beloved Jenja residents; Mamsa Wijaya, Andy Chunes, Wisdy and Heidy Nurmala.
---
PHOENIX SATURDAYS AT OMNIA: BREAKBOT- Sunday 16 September 2018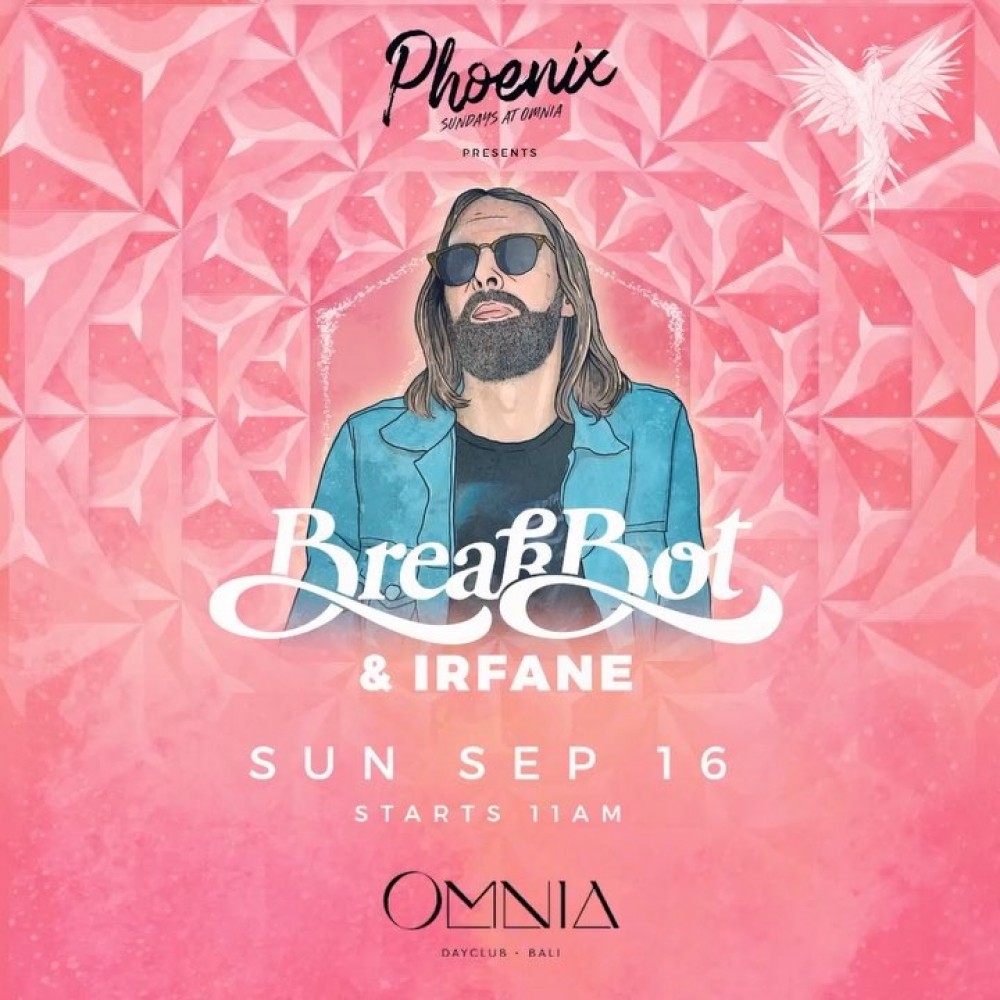 Expect a whole day filled with great disco music from french DJ Breakbot featuring Irfane on vocal beams who will be performing at Omnia this Sunday. Breakbot is well known for his summer linke anthems that undertake a sugary retro sounds, counting disco kings such as Chic as an influence on his music style. Their 2016 album saw them taking on more disco influenced jams that were combined with artistic elements of techno and futuristic sounds, creating a unique sound the duo is best known for today. Check out Omnia from 11am to 11pm for a day filled with sunshine grooves and scenic views of the Uluwatu cliffs.
---
OMBAK BALI SURF FILM FESTIVAL- Wednesday 12 to Saturday 15 September 2018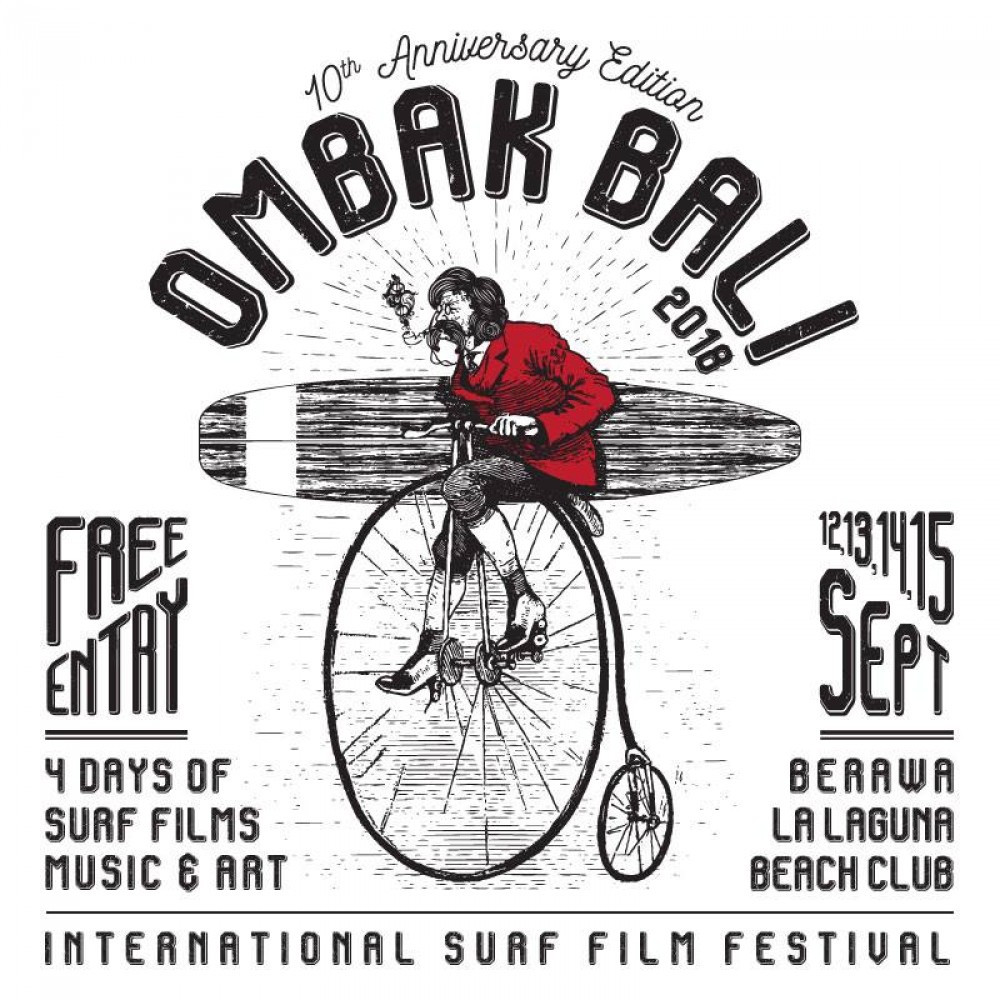 What other perfect location for a surf dedicated film festival than in Bali? This year Ombak Bali Surf Film Festival will be having their 10th anniversary with screenings that will be held over a 4 day tenure from Wednesday until Saturday. Hosted in the spacious gypsy wonderland outdoor area of La laguna equipped with bohemian futons and lush greenery, Ombak Bali Surf Film Festival offers a high quality line-up of carefully selected surf documentary features, action films, shorts, animations and media art. Talents of newcomers and familiar directors will be showcased as the festival embraces adventurous, innovative and independent filmmaking at its best. All screenings are free of charged, and you can find their film program from https://www.ombakbalifestival.com/
---