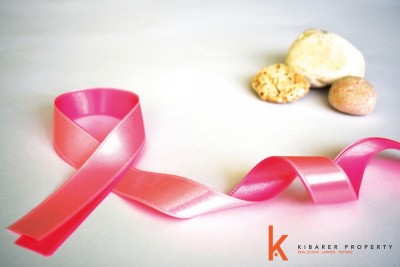 Bali Pink October - Month Long Events For Raising Awareness & Money for Breast Cancer
Category : Adventure | Posted On Oct 08, 2019
Yayasan Pita Merah Muda Bali also known as Bali Pink ribbon has recently announced the return of their major fund raising events for breast cancer. The series of events is known as Pink October, the events held in the October will focus on donating the funds towards the breast cancer awareness support through the proceeds from auctions, vouchers, items and sales of the tickets.

These happening charity events of Pink October will feature "COMO's Charity Fundraiser Evening" on 12th October at the beachfront of COMO Beach club in Canggu. The timing of the event will be from 5 Pm to 9 Pm. The price of the ticket will be IDR 900,000.
"Brawereness Day with WACOAL" will be held on 13th October at Mall Bali Galleria's Galeria Food Terrace. Price of the registration will be IDR 50,000. The registration will be for the activities such as Bra decor & sessions of Yoga.
"Sunrise Yoga with Conrad Bali" will be held at Conrad Bali on 19th October in Tanjung Banoa. Ticket price is IDR 250,000. Charity Lunch at FINNS Recreational Club willl be held on 25th October. Ticket price is IDR 800,000.
Bali Pink Ribbon was founded in 2009 by a British Cancer Survivor, Gaye Warren. Since then it has been very actively promoting and spreading awareness to help Indonesian women prevent from being a casualty of breast cancer. They focus on improving the life standards of women by educating them about the preventive measures and precautions they need to take against this disease.