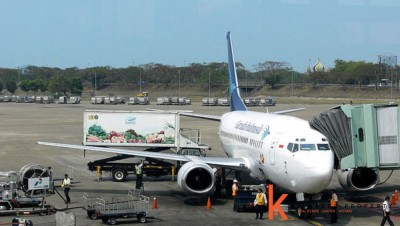 Garuda Group to drop prices by 20% on domestic flights
Category : Adventure | Posted On Feb 18, 2019
Garuda Indonesia group has definitely improved its service in the recent years and have won some awards but at the same time it has lost a part of its business to budget airlines like Lion Air due to high ticket prices. However that is about to change, the recent announcement of dropping price by 20% across the board on all domestic flights can be the key. This price cut will also be applicable to Garuda subsidiaries Citilink and Sriwijaya Air.
"This is in line with the aspirations of the community and a number of national industry associations as well as the direction of the President of Indonesia regarding the reduction in airline ticket rates in supporting efforts to increase the national economic sector specifically to support the growth of the tourism sector, MSMEs, and other national industries in supporting economic growth," Garuda Indonesia's managing director, I Gusti Ngurah Askhara Danadiputra, wrote in a press statement released on 15th February 2019.
"We will ensure that the reduction in ticket prices fulfills the continuing commitment of Garuda Indonesia Group to provide quality flight services at competitive rates." This announcement came after the government's deal with Pertamaina, the state owned fuel company. This deal will decrease the jet fuel price sharply. President Joko Widodo recently touched this topic on Monday about high jet fuel prices and stated that he will discuss it with heads of State-owned Enterprises Ministry for a solution.